Your Weekly Astro Forecast Is Here & It's An Invitation To Pursue Personal Goals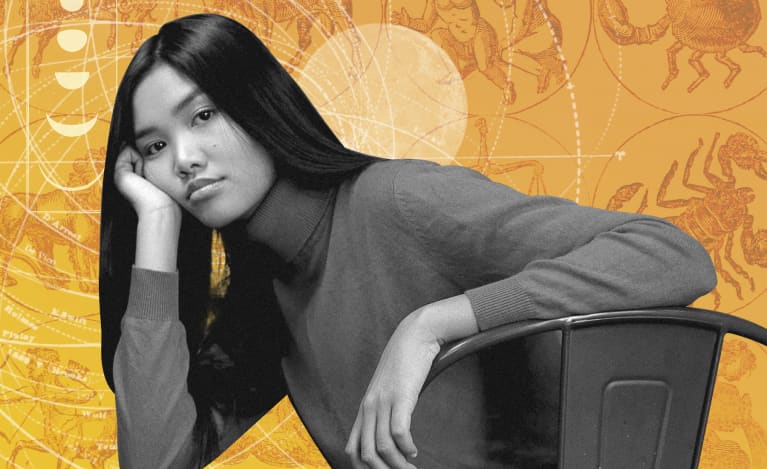 The last few weeks have been incredibly hard, but the AstroTwins are hoping that a little bit of reprieve could be in store. Here's their astrological forecast:
The week is off to an intense start as aggressive Mars and furtive Pluto meet up at the same degree of Capricorn.
There's nothing light and fluffy about the tête-à-tête (or top-secret, backroom meeting) of Monday, March 23. Capricorn is the sign of authority; it rules governments and banks and is also associated with father figures. We can only imagine what the world news will bring this week—and here's hoping it doesn't get any nastier because neither Mars nor Pluto are above a low blow. But on a positive note, we could see some truly heroic shows of strength emerging. Mars is also associated with the masculine force, so his merger with alchemical Pluto in Capricorn (the masculine sign) could continue to transform the archaic gender roles that trap both women AND men in ancient, outmoded boxes.
Clarity comes with a boom-snap-pop(!) on Tuesday, March 24, at 5:28 a.m. EDT, with the year's only new moon in Aries.
In many ways, this lunar lift is like a ribbon-cutting ceremony for our freshest, most out-of-the-box ideas. Trot them out and see what kind of response you get. Or just recommit to living life by your own design. Where have you been bowing too heavily to trends? Or going along to get along? This new moon will shift you right out of that reverie. Under the influence of audacious, independent Aries, you'll feel emboldened to take a chance—even if that means breaking up a team effort to Beyoncé your way to solo stardom. Look ahead to October 1, when the corresponding Aries full moon will illuminate the skies. That's the harvest date for the springtime seeds you plant near Tuesday. Pro tip: Keep the focus on personal goals, and your passion project could yield the bumper crop of prosperity six months from now.
This weekend, glamorous, amorous Venus in Taurus gets into a dynamic dance with Jupiter, then Pluto, both in Capricorn.
Get ready for a huge heart-opening or a sudden, undeniable realization about a romantic attraction. With risk-taker Jupiter pouring on the truth serum, these amorous feelings should not be left bottled up. The only downside of Jupiter is that it can make us leap before we look and not consider all the facets of a situation, particularly the ones that require some troubleshooting. Fortunately, Jupiter is in Capricorn and Venus in Taurus, both grounded earth signs, so we're likely to have our feet planted on terra firma, even if our heads are in the clouds and stars are in our eyes. Maybe it's time you talked directly to bae about all the things you do (and don't) appreciate about 'em, especially if you're living in close quarters for the foreseeable future. 'Fess up!