7 Things You Need To Know Today (March 16, 2018)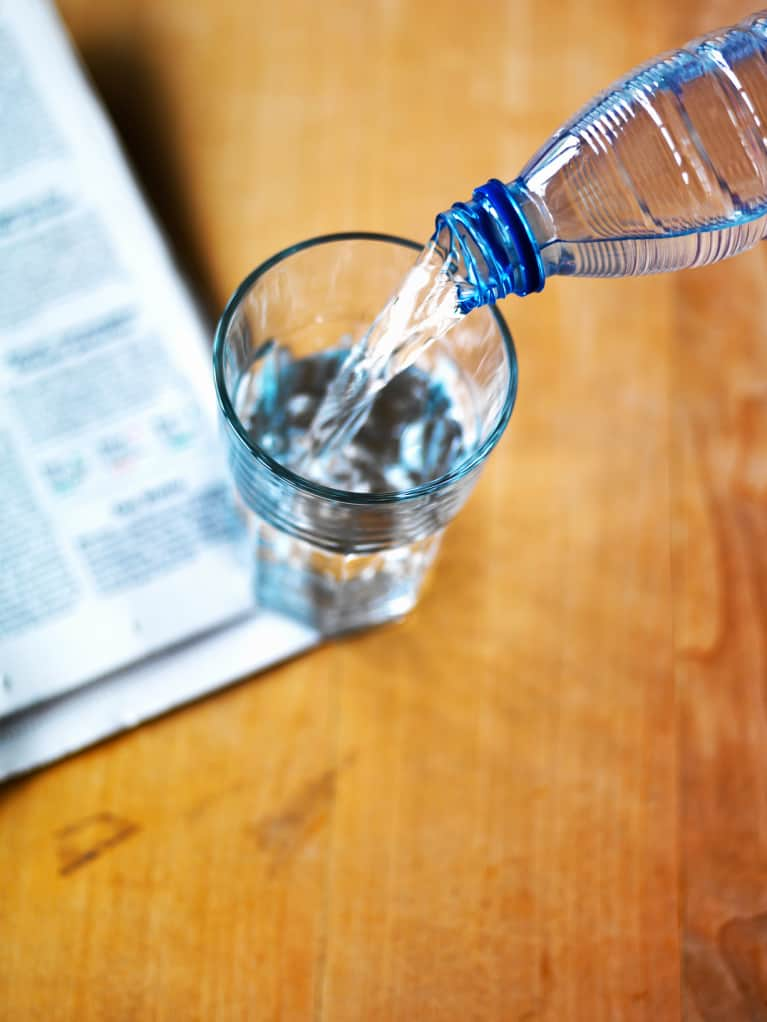 1. In case you need another reason to avoid bottled water.
Sure, bottled water contributes to the massive amount a plastic in our environment—but that's not all. A new study by scientists at the State University of New York found that about 93 percent of the 250 bottled water samples they tested contained harmful microplastics. (Treehugger)
2. This new product is a game-changer when it comes to cleaning your kitchen.
Imagine if by flipping a switch you could eliminate all dangerous bacteria in your kitchen. A new company is making that dream a reality, with lights that destroy harmful pathogens. The company recommends installing them in parts of the kitchen where meat and other dangerous foods are prepped to significantly reduce food poisoning. The technology obviously has implications for high-risk environments like hospitals, too. (Fast Company)
3. The "Canadian Rosa Parks" just earned her way onto the Canadian $10 bill.
Viola Desmond, a woman who in 1946 sat in the "whites only" section at a movie theater in Nova Scotia, just became the first non-royal woman to be on a Canadian bill—the $10 bill, to be exact. "Her legal challenge galvanized the black community in Halifax's north end and paved the way for a broader understanding of the importance of human rights across our country," said finance minister Bill Morneau. (NPR)
4. Adidas is making (actual) waves in sustainability.
Last year, Adidas sold 1 million pairs of shoes made from recycled plastic—and the activewear brand isn't stopping there. It just announced that it will incorporate repurposed ocean plastic into all of their products by 2024. (Racked)
5. In fitness, age might really be just a number.
According to two new studies, staying active as you age can help keep muscles and the immune system fired up. By studying male and female recreational cyclists between the ages of 55 and 79, researchers sought to challenge strongly held beliefs on physical aging, limitations of the body, and the role of exercise. (NYT)
6. Wellness darling Allbirds just released a shoe made from eucalyptus fibers.
The trendy shoe company released its second sustainable silhouette (the first was a wool sneaker) made of eucalyptus tree fibers to keep your feet cool and dry during hot summer months. "Eucalyptus trees require very little water and grow like a weed all over Australia and New Zealand. They're basically carbon-eating machines," said Joey Zwilliger, one of the brand's co-founders. (Fast Company)
7. Another tech exec turns her back on devices.
The founder of the consultancy Lady Geek, Belinda Parmar saw it as her mission to bring women and girls into tech. Now she keeps her family's mobile phones, a laptop, an iPod, and their chargers locked in a safe, concerned about the damage they may do to mental health. She's just the latest in a long line of tech execs turning away from the devices they've created. (The Guardian)