6 Things You Need To Know Today (March 1, 2018)
Contributing Wellness & Beauty Editor
By Lindsay Kellner
Contributing Wellness & Beauty Editor
Lindsay is a freelance writer and certified yoga instructor based in Brooklyn, NY. She holds a journalism and psychology degree from New York University. Kellner is the co-author of "The Spirit Almanac: A Modern Guide to Ancient Self Care," with mbg Sustainability Editor Emma Loewe.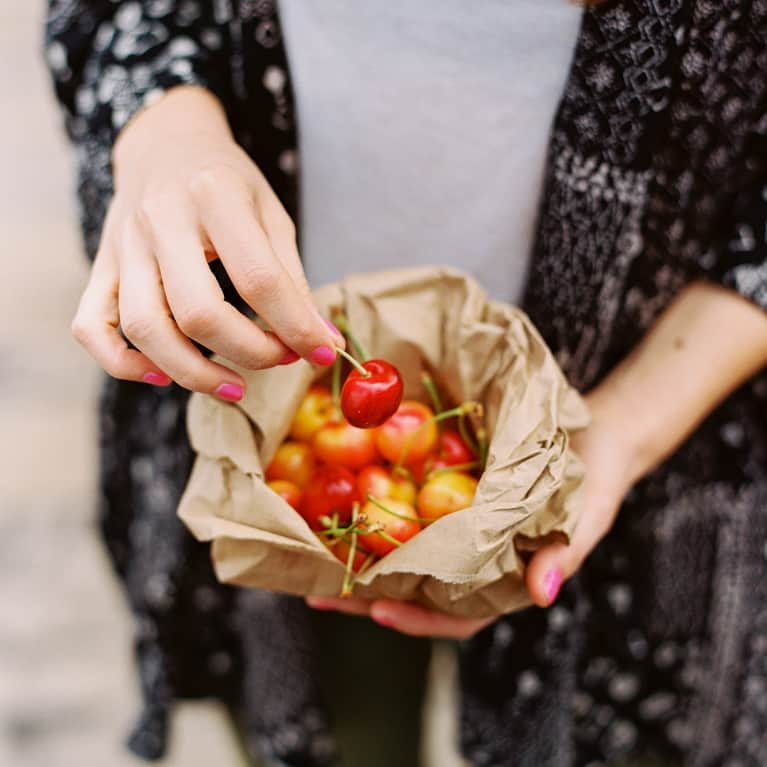 1. A grocery store in Amsterdam just debuted a plastic-free aisle.
One location of the Netherlands-based supermarket chain Ekoplaza now carries 700 plastic-free products. While some of the packaging may look plastic, it's really a biofilm made of plants that will break down in 12 weeks in a composter. Eventually, the company plans to roll out plastic-free aisles at all of its 74 locations. (Inhabitat)
2. The right kind of pessimism can be good for you.
If you're pessimistic, you might not believe this—but seeing the glass half-empty can actually be a good thing. "Defensive pessimists" take their pessimism and harness it to help achieve their goals, which can often result in more positive outcomes. If they get sick, for example, they are more likely to have prepared for the situation ahead of time, allowing them to get better more quickly. (Popular Science)
3. This company is on a mission to make periods more sustainable.
Dame reusable tampon applicators have emerged as a halfway point between totally unsustainable disposable tampons (the average woman tosses 240 tampons into landfill a year) and eco-friendly options like menstrual cups, which can be intimidating to new users. The applicators will be sold in compostable packaging, and the company plans to work with farmers who use regenerative farming practices in an effort to ultimately become a "carbon positive" company. (Fast Company)
4. You can train like an Olympian, but they're just as human as us.
A group of scientists followed the exercise regimen of cross-country ski racer and Olympian Marit Bjorgen over the course of 17 years to determine possible patterns and lessons useful for anyone interested in high-level endurance competition. The results confirmed current ideas on the length and time of season-specific workouts. (NYT)
5. Scientists may have discovered the cellular equivalent of a fountain of youth—an enzyme that repairs DNA.
A new study out of Arizona State University uncovered a crucial function of telomerase, an enzyme that helps the body lengthen telomeres and create new DNA. Telomeres are protective caps at the end of chromosomes, the cellular structures that house DNA and also play a role in regulating cellular aging processes. Understanding exactly how this full cycle works will help them develop cutting-edge anti-aging therapies, including recapturing youth and helping with aging-related disease, in the future. (Science Daily)
6. This community is proof of the power of social networks.
Frome, a small town in Southwest England, has monitored how access to community groups affects population health over the last five years. The results? More access to social get-togethers like choirs, exercise clubs, etc., reduced hospital visits by 17 percent. (mindbodygreen)