Why Mara Hoffman Thinks The Fashion Industry Needs A Spiritual Revolution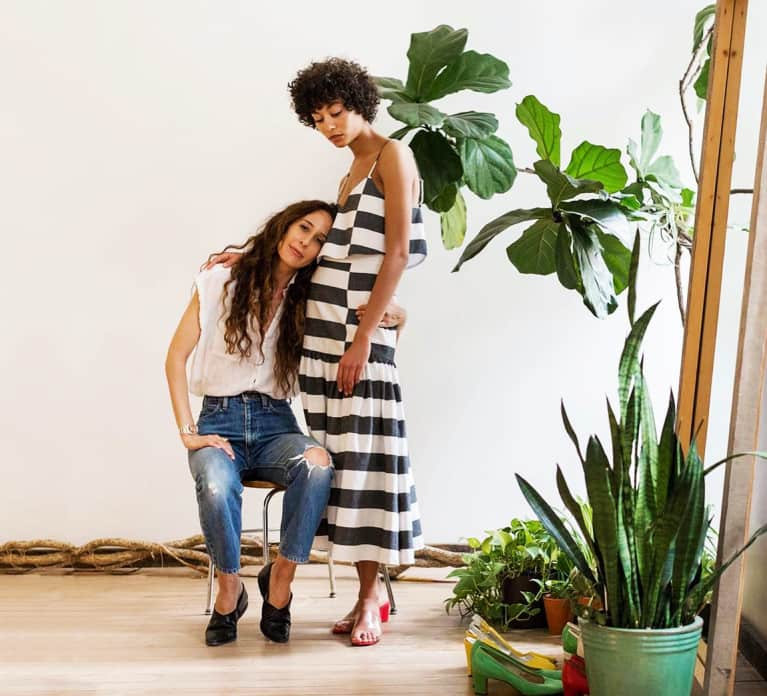 November 20, 2017 — 10:20 AM
After 15 years in the fashion industry, designer Mara Hoffman decided it was her time to disrupt it.
"I had a breaking point where I didn't want to show up anymore. I was too aware of the problem—the impact of the industry as a whole," she tells mbg from the Pratt Institute's Brooklyn Fashion + Design Accelerator, where she's accepting the award for Brand Leadership in Advancing Sustainability. "It was kind of change or die."
The impact Hoffman speaks of can be felt all across our oceans, farms, and landfills. She knew that in order to align her business with her morals, she'd need to give it a sustainable makeover.
Though Hoffman had spent years grappling with the environmental implications of the fashion industry, she wondered if her business was too far along for any sweeping foundational changes. But this tipping point nudged her to gradually start cleaning up her supply chain, fabric sourcing, and business model.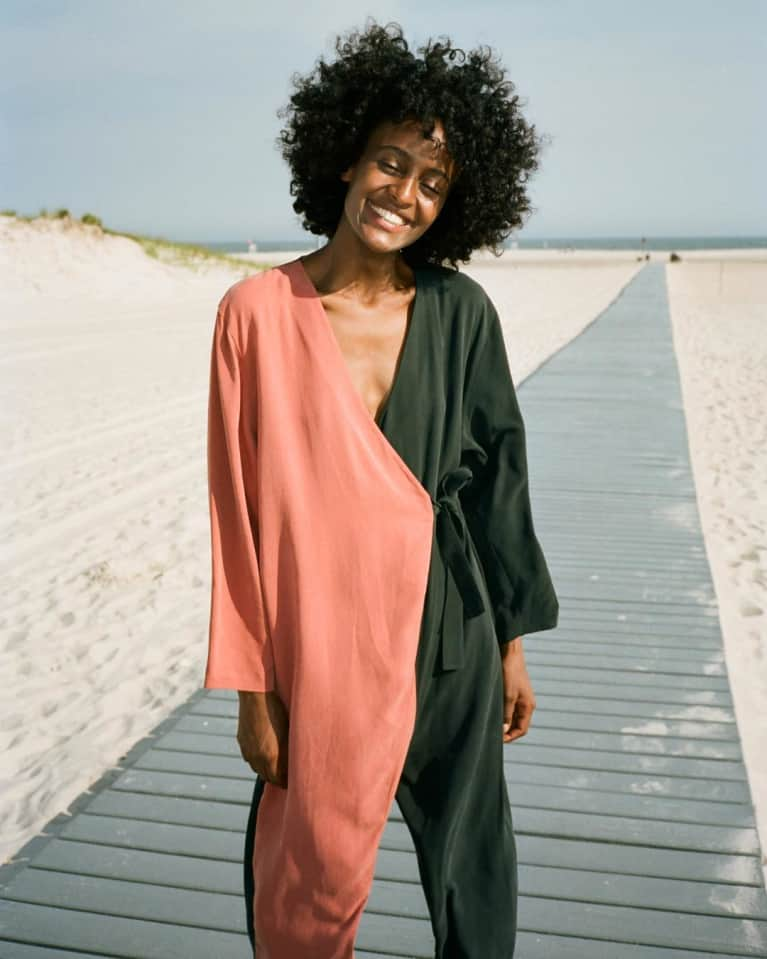 Three years later, she has infused sustainability across her brand by prioritizing materials such as organic cotton and recycled spandex, opting for less resource-intensive production methods like screen printing and working to improve the livelihoods of the artisans who make her clothes by helping them widen their client bases (all alongside a team that's 96 percent female). This genius, subversive business approach fuses environmentally friendly principles into a brand that people already really want to wear.
Introducing sustainability later in the game hasn't proved easy, though. "We knew we had to change, but we didn't know what was on the other side of that change. There was a lot of risk-taking involved—there still is—but you have to be bold and aggressive through it."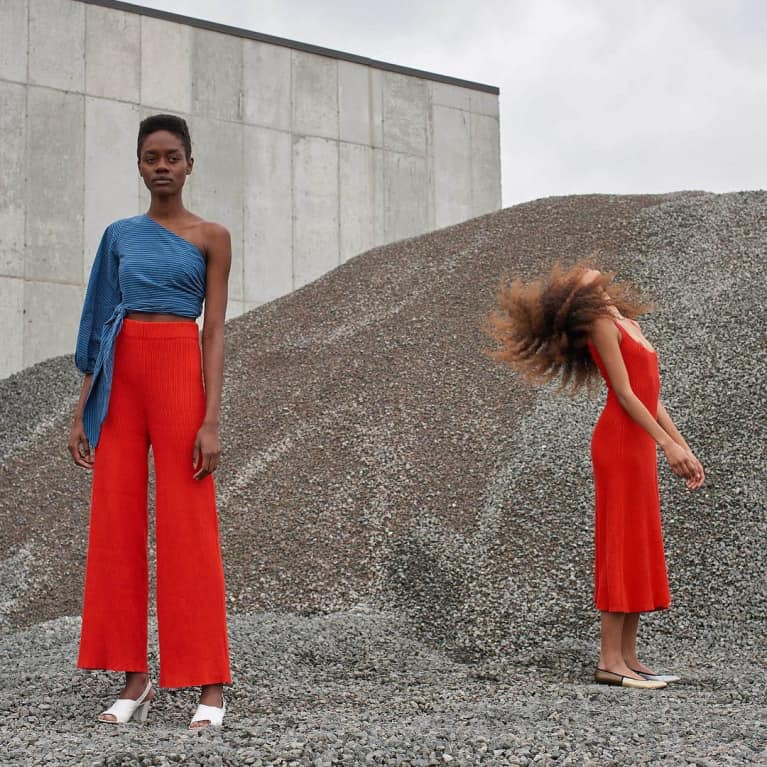 Hoffman has found that these difficult, borderline terrifying moments are the ones that lead to the most personal growth, always. "I was having a conversation with a friend today who ran the New York City Marathon, and she was saying how horribly hard it was. And at the end she said she couldn't wait to do it again," Hoffman laughs. "When you do something really, really hard, you break out of this shell that you're in and enter into this new level of yourself. These personal evolutions don't happen by just breezing through. They come by breaking through."
Looking forward, Hoffman hopes to continue to evolve a brand that gives back a little more with every collection. In broad strokes, though, she is pushing toward a new type of fashion industry—one that doesn't condone rampant overconsumption.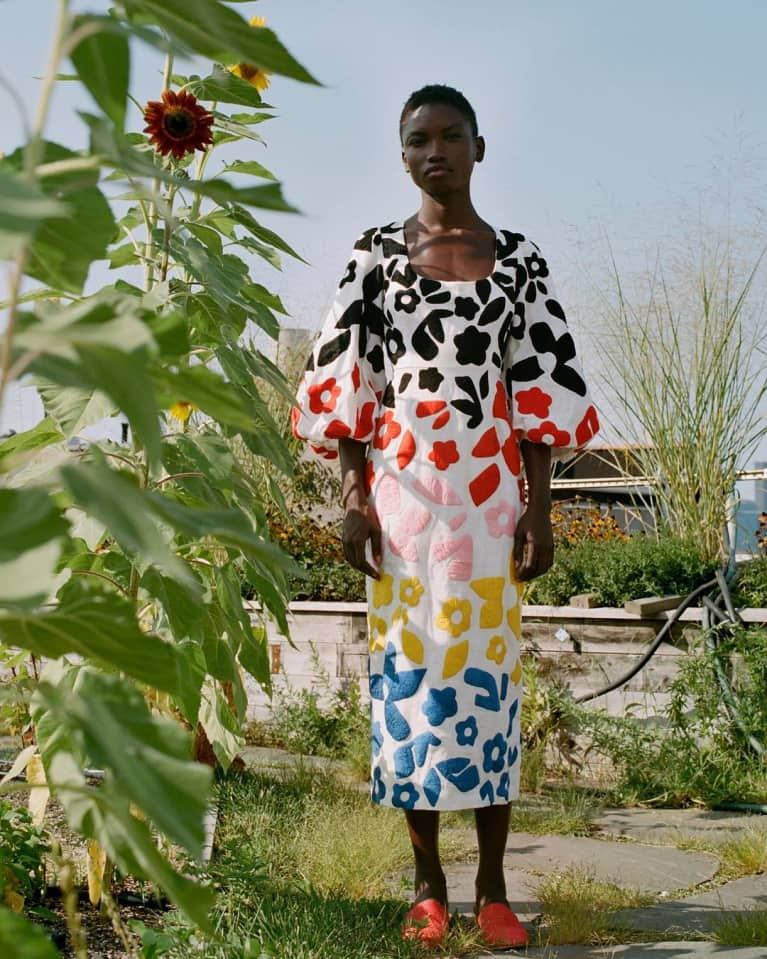 "The level at which we are producing haunts me. I walk out of my studio on Fifth Avenue and I look at H&M and I look at Zara and there's just too much," she says. With her latest collections, Hoffman has focused on pieces that will transcend seasons, encouraging consumers to buy less and re-wear more.
"If we're not going to stop producing, we need to slow down and change all of our manufacturing processes and the way we're treating people within those processes. We need to figure out ways to deal with our waste and take more responsibility for it." And for this to happen, she says a spiritual shift needs to come first.
"You have to have a shift in consciousness before anything. People change because they're uncomfortable, because something is pushing them to go another direction, and that's consciousness. We can talk about changing systems and manufacturing, but if we don't feel it—if we don't feel the harm that we're doing—why would we change?"
Check out what Hoffman and other industry insiders had to say about the future of fashion here.