Need To Satisfy A Beauty Itch? We've Got 4 Safe Ways To Have Fun Right Now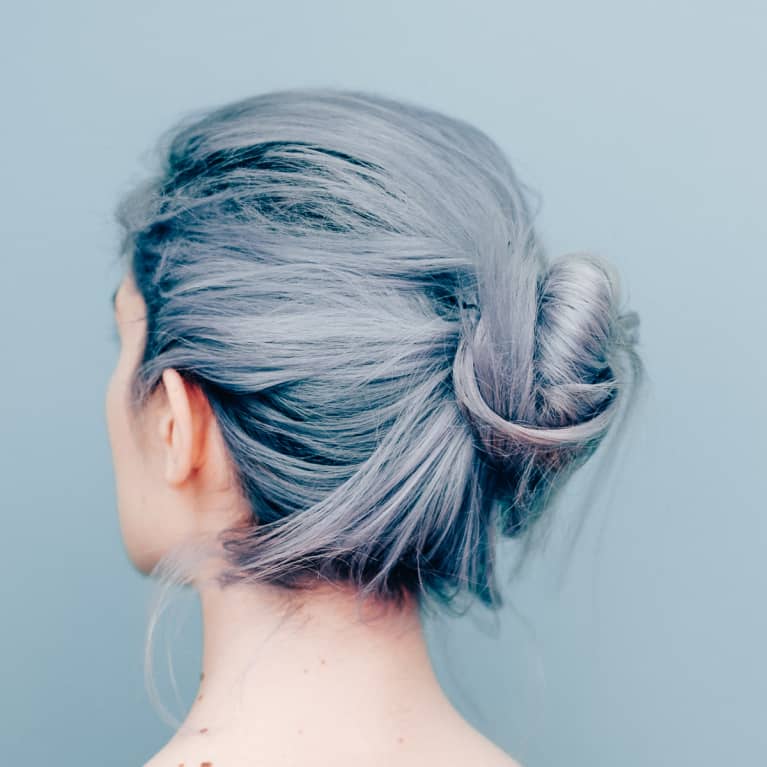 Our editors have independently chosen the products listed on this page. If you purchase something mentioned in this article, we may
earn a small commission
.
While many are leaning into sourdough starters and puzzles, some are figuring out how to perfect their nail art. For whatever reason, all this time indoors is causing some of us to turn to beauty to express our creative juices or connect with others. Maybe you fall into that camp—even if you've never been someone who's been particularly into beauty before.
Looking for some fun ways to learn about and explore beauty? Here are a few places to start.
Ready to really get into skin care? Chat with a famed beauty expert.
Perhaps you've decided to use this time to really get to know your skin, inside and out. And for many of us, we may have a lot to learn about our skin: What are common breakout triggers, what topical ingredients should you be using, what steps should you take morning and night?
And sure, you could guess-and-test on your own (what many of us have been doing for years), but currently Naturopathica is hosting virtual consultations with skin care expert, master herbalist, and founder Barbara Close ($100, and the proceeds go to COVID-19 relief; launching on May 13, and you can book an appointment here). The beloved natural brand hosts similar consultations in-store and in-salon; however, given the current climate, that's obviously not an option. So, like much of the world, they moved online.
But now, no matter where you live, you can get her sage advice. In the consultations, you may discuss your stress levels, diet, and current skin care routine, to get a full picture of your skin care routine. (Because skin care routines are not just products.) From there, she'll offer suggestions for lifestyle modifications and treatments. "One of the best ways to deal with stress is to help our bodies adapt to it using herbal remedies and relaxing well-care rituals," says Close. "My goal with these consultations is to share the tips that I've learned over the past two decades as an herbalist, esthetician, and product formulator to help alleviate some stress from our community."
You can also buy a facial bundle (check the skin care packages here) and book an appointment with a licensed esthetician, who will take you through the process and make you feel like you are at a spa, if just for a moment. After, you'll have all the effective products and can continue to do the facial at your leisure.
Want to paint on pastel hair? There are better-for-you temporary dyes.
Ever since the rainbow-bright hair color craze of a few years ago took hold, we're all getting increasingly more comfortable with donning uniquely colored hair. And if you've ever been tempted to take a new hue for a spin, this actually is the time. For one, there have never been more at-home, cleaner coloring options than now. (Hair dye is never going to be perfectly clean; it's just a trade-off you make with dyeing your hair, but the formulas are vastly better.) Check out our list of at-home coloring options here, which includes Overtone, a pigment-depositing conditioner that hydrates hair and leaves you with your rich, saturated color of choice. Finally, you can even make your own at-home hair toners with things like teas and all-natural dyes. They won't be as vibrant, but they'll leave a subtle, soft temporary "stain" that might just be what you're looking for.
Want to learn nail art? A manicurist will teach you.
If you've been leaning into puzzles during quarantine, you likely know a thing or two about concentration and dexterity. Take those skills and apply them to nail art. Currently, sundays, a New York–based clean nail salon, is offering online nail art virtual lessons and group classes over Zoom (each class runs about 40 to 60 minutes, is $15, and you can book one here).
Once you book a class, they'll send you a Zoom link along with a list of suggested tools (things like nail polish, files, and the like). At the scheduled time, you'll log in—either by yourself or with your classmates—and begin with a short meditation. From there, your manicurist will walk you through step-by-step instructions, show you nail art techniques, play games during drying time, and just generally have fun with the other attendees. It won't feel exactly like your local nail salon, but it'll come pretty close.
Want a new piercing? Try at-home auricular therapy instead. 
Not only will this be a fun, new aesthetic change, but ear seeds provide a host of stress-relieving benefits too. The little adhesive dots—made of gold, silver, even crystals—are placed at various acupressure points on the ear. They fall off naturally, or you remove them after five days (any longer and the metal may start oxidizing, causing irritation). They have been shown to help reduce stress and anxiety—which likely comes in handy right now anyway.
To the average person, they look like tiny piercings; rest assured, these require no needle. You can order them online, and follow guided maps. Vie Healing, which sells its own brand of magnetic gold-plated options, also offers at-home instructions on the website or their Instagram. And while many normally visit a practitioner to get ear seeds, it's fairly common to do them yourself anyway.