The No. 1 Way To Lessen Anxiety, According To A Psychotherapist
mbg Editor-At-Large
By Olessa Pindak
mbg Editor-At-Large
Olessa Pindak is the editor-at-large at mindbodygreen. Formerly the executive editor at Prevention, she's worked at Condé Nast, Rodale, Martha Stewart Living Omnimedia, and more.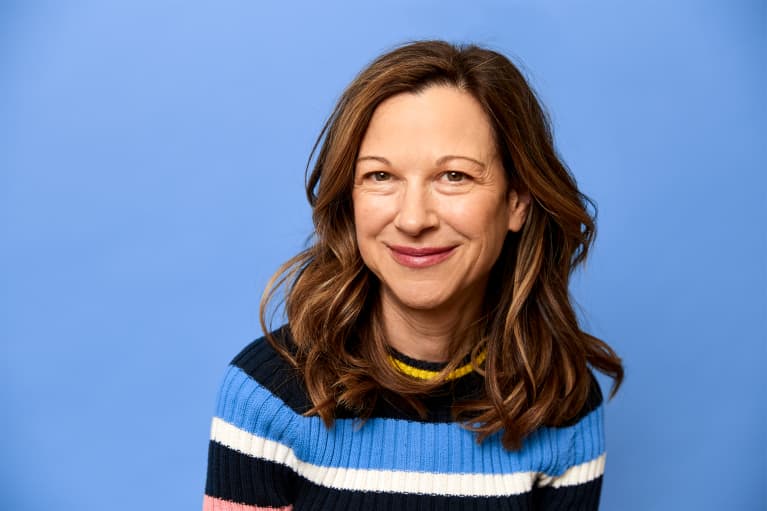 Our editors have independently chosen the products listed on this page. If you purchase something mentioned in this article, we may
earn a small commission
.
Love this? Want more? Stay up to date with the podcast by signing up for
our newsletter
. —The Editors
Anxiety disorders are the most common mental health issue in the U.S. With estimates of 40 million people in the U.S. diagnosed with anxiety disorders yearly, it's quickly becoming a national crisis.
Lori Gottlieb, psychotherapist, New York Times bestselling author, columnist, and author of the new book Maybe You Should Talk To Someone joined me on the mbgpodcast to discuss anxiety as well as the biggest misconceptions about therapy and what it's like to be both a therapist—and a patient.
There are so many things that cause people anxiety, including relationship troubles, financial burdens, and uncertainty. But Gottlieb believes one of the most significant culprits of anxiety is loneliness. "It's so rare that people will sit in the same room together and have a conversation unmediated by screens, pings, or beeps, and just listen to each other and hear each other," she says. If that sounds a lot like your social interactions, she says you're not alone.
Here's how to reduce loneliness today
Increase your support system and improve your communication with your loved ones. This small step may be hugely beneficial for depression and anxiety, "as humans, we need to connect with other people," explains Gottlieb.
Rebuilding this real connection to those around you starts at home. Gottlieb recommends being intentional about putting your devices away so you can be present with your family. And then take the time to see your friends in person—instead of just chatting over social media.
While working to strengthen our relationships may be a part of reducing anxiety, Gottlieb points out that therapy is not only the last resort for when things get bad. You can think of therapy like going to the doctor when you have an ache or a pain, and not waiting until things get worse.
Gottlieb's been both the therapist and the patient. In this eye-opening conversation, she reminds us that someone else is probably facing similar challenges and sharing our concerns with someone we trust may be life-changing.