5 Things You Need To Know Today (October 17, 2018)
mbg Contributor
By Caroline Muggia
mbg Contributor
Caroline Muggia is a writer, environmental advocate, and registered yoga teacher (E-RYT) with a B.A. in Environmental Studies & Psychology from Middlebury College.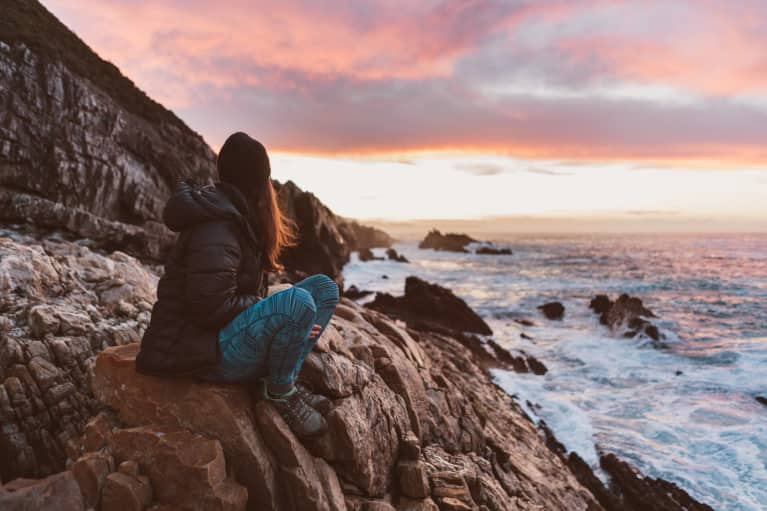 October 17, 2018 — 9:00 AM
1.
We're lonelier than ever, and the U.K. is doing something about it.
The majority of doctors in the United Kingdom say between one and five people visit their practices citing loneliness as their main ailment. Now, a government-wide strategy will tackle the issue by funding research and programs for trigger points, like the loss of a spouse. Experts agree that loneliness is closely related to other health issues, like addiction and depression, so the hope is to find more solutions to support social connections. (Quartz)
2.
Oh, great—climate change could unearth deadly diseases, too.
Some scientists are predicting that warming temperatures could bring ancient bacteria that has been frozen underground back into the world, including those that cause diseases like Black Death. (The Sun)
3.
The keto diet can keep your brain young.
There's good news for those wanting to boost their brain health! A new study on mice, performed by researchers at the University of Kentucky, found a ketogenic diet—a diet low in carbs and high in fat—can help prevent cognitive decline. (Medical News Today)
4.
The choice to enter mental health treatment may determine its effectiveness, in your eyes.
A recent study in Society and Mental Health found that whether or not a person voluntarily begins mental health treatment is telling of their perceived effectiveness of the care. Blacks and Latinos are disproportionately ordered into treatment and more likely to report dissatisfaction than whites. Researchers suggest we should empower people to make decisions about their care. (Science Daily)
5.
New research identifies a molecule that could predict what subset of Crohn's disease patients have and prevent serious complications.
Groundbreaking research on Crohn's disease finds a molecule that could predict whether a patient has subtype 1 or 2 of the disease. These findings are critical, as patients with subtype 1 do not respond to the same medications as those with subtype 2. This brings scientists one step closer to determining why Crohn's presents differently for patients and how to best treat them. (Science Daily)