Scientists Just Found A Strong Link Between Lupus & Gut Bacteria
mbg Health Contributor
By Gretchen Lidicker, M.S.
mbg Health Contributor
Gretchen Lidicker earned her master's degree in physiology with a focus on alternative medicine from Georgetown University. She is the author of "CBD Oil Everyday Secrets" and "Magnesium Everyday Secrets."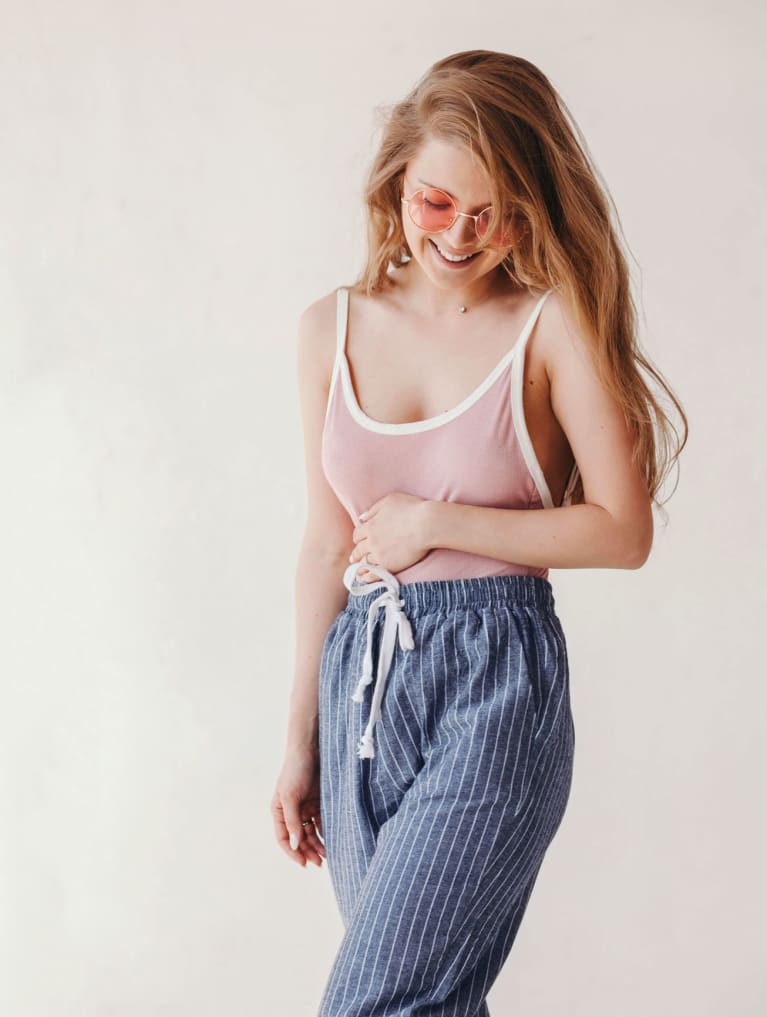 February 20, 2019 — 23:02 PM
Lupus, also known as systemic lupus erythematosus, is an autoimmune condition that affects 1.5 million Americans and is characterized by fatigue, joint pain, and a butterfly rash on the face. There's currently no cure for lupus, which is more common in women and marked by flare-ups in symptoms that, at their worst, can severely impair kidney function and even be fatal.
Doctors, researchers, and patients alike are all desperate to know more about this illness, which is why a new study revealing a strong connection between lupus and gut bacteria is such an important breakthrough.
The study, which was performed by researchers at New York University and published in Annals of Rheumatic Diseases, tested and compared the gut bacteria of 61 women with lupus with 17 women of similar ages and backgrounds who did not have the disease (and were healthy). The results showed that women with an SLE diagnosis contained significantly more Ruminococcus gnavus bacteria in their stool sample. How much more, exactly? According to the data, almost five times more.
Previous research has already connected other illnesses like IBS, Alzheimer's, and arthritis to specific alterations in gut bacterial balance, but this is the first time a strong link between lupus and gut health has been established. And this is a big deal because, along with diseases like chronic fatigue and fibromyalgia, beyond thinking there is a genetic component, we still don't know what causes lupus, exactly. These results suggest that there is a huge environmental component to the development of this disease and the flares that occur. In fact, it could play an even more important role than genetics.
So what's the deal with R. gnavus? Why does it have such negative effects on the body? There's still a lot left to learn, but according to the researchers, the presence of this bacteria—and the fact that it can leak through the gut lining—could be an immune system trigger of the disease. An increase in R. gnavus bacteria could also be linked to disease flares. For example, they found increased levels of antibodies in the blood that are meant to target these bacteria when patients were having a flare-up. According to the study's senior investigator and immunologist Gregg Silverman, M.D., "Our study strongly suggests that in some patients bacterial imbalances may be driving lupus and its associated disease flares."
The knowledge we've gained from the study could help us diagnose lupus earlier in the future, using blood tests to detect the antibodies that suggest an overgrowth of R. gnavus. And according to Silverman, one day we might be treating lupus with probiotics, fecal transplants, or diets that prevent R. gnavus from taking over.