This Diet Choice May Be Messing With Your Mental Health, Study Says
mbg Contributor
By Elizabeth Gerson
mbg Contributor
Elizabeth Gerson is a former mindbodygreen intern and a student at Stanford University studying Psychology and Communication with a specialization in Health & Development.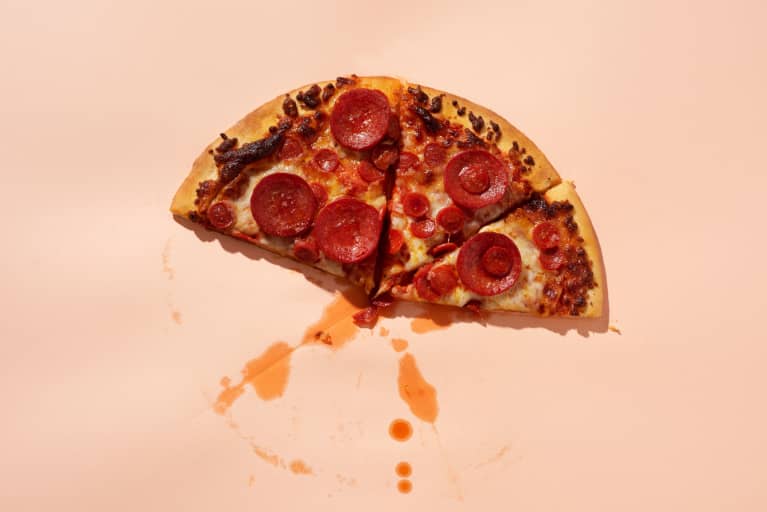 February 22, 2019 — 18:18 PM
Many of us think about our bodies when making decisions about food. What should I eat to fuel my workouts? How will this meal fit into my fitness goals? However, new research has shifted the focus to a different aspect of your health when it comes to your diet that has the potential to be truly debilitating.
A study published in the International Journal of Food Sciences and Nutrition found that a diet filled with junk is associated with poor overall mental health, such as chronic depression, anxiety, or other forms of psychological distress, making the case that our mood truly depends on food.
Researchers collected 10 years of data through over 240,000 phone surveys with study participants, where they got a clear picture of each person's life and health habits, even beyond what they ate. They were able to control for all sorts of other factors like income, age, and gender to isolate diet as the link to mental woes. Though this research is correlational and not causal, it opens the doors for future research on the subject.
And this isn't the first time poor diet has been the culprit of some seriously shady stuff. A diet high in refined sugar could also lead to a life of mental struggle. Junk food is typically packed with pesticides, chemicals, and addictive additives that can spike inflammation or weaken your organs and bones.
Here at mbg, we've always stood behind the idea that food is medicine. Studies like these bring to light just how important the choices we make of what to fuel our bodies with can be. In many cases, the chronic ailments that plague us—obesity, diabetes, or IBS, for example—can be treated or even reversed by shifts toward a diet comprised of whole, nutrient-dense foods. Studies like these open doors to treatments of the future, where our prescriptions may become trips to the farmers market or ditching the foods that sabotage our bodies.