How A Trip To Japan Turned Me Into A Lifelong Minimalist
mbg Contributor
By Monica Parikh
mbg Contributor
Monica Parikh is a former attorney turned dating coach. She is the founder of School of Love NYC, where she teaches classes on breakup recovery, social-emotional skills, and relationship psychology. She has been featured on Bustle, Man Repeller, Marie Claire, and others.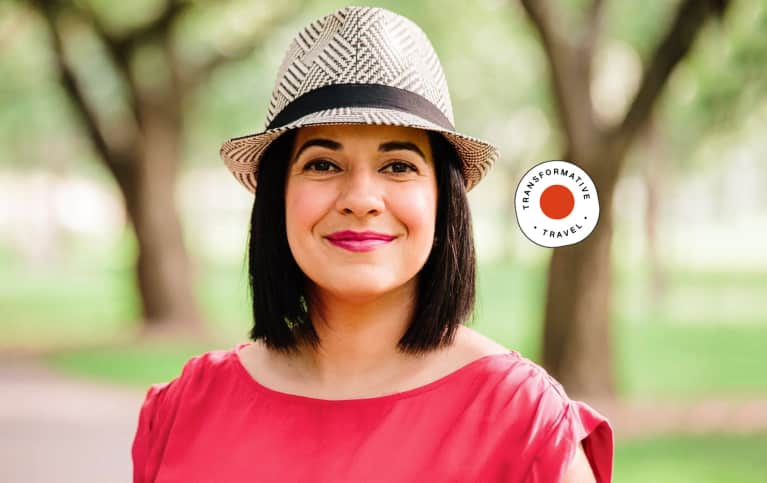 Summer is officially here! And here at mbg we're all about traveling light and creating space for real transformation.
Whether you're jetting off to faraway lands this year or just exploring new pockets of your neighborhood, these next few months are reserved for exploration and play. This week, we'll be sharing our favorite wellness routines that will keep you feeling your best through long days getting lost in new cultures.
Today, we're hearing from relationship coach and mbg class instructor Monica Parikh about the trip that forever changed how she thinks about love, kindness, and the value in traveling (and living) with less.
A woman never forgets the first time she falls in love.
It was 1994—long before Skype or Google Maps—when I boarded a plane headed to the other side of the world. Only 23, I was (to put it mildly) completely clueless, albeit ready for the adventure of a lifetime. Nothing could have prepared me for the heady rush of that yearlong affair.
While I've gotten many passport stamps since, Kyoto remains irreplaceable in my heart.
Kyoto was the Imperial Capital of Japan. Spared the atomic blitz of World War II, it retained the Old World beauty of a different era. Imagine Japanese temple complexes, geisha walking on cobblestone streets, and picnics among the cherry blossoms. Simply put, the city was—and still is—stunning. I could attempt to describe the beauty of Shinto architecture or Zen rock gardens, but why? These places aren't for reading about—they're for experiencing firsthand.
That foray into Kyoto proved to me that travel expands consciousness. As we forge friendships in different countries, we find not only our similarities but ways to learn from our differences. These are some of the most poignant universal lessons from the people I met in Kyoto that continue to shape my life back in the states.
Kindness and hospitality make way for miracles.
The Japanese are consummate cultural ambassadors. Take, for example, the older businessman who gifted me origami cranes during my morning commute one day. When he invited me to visit the kimono factory he owned, he unveiled a showroom of intricate wedding kimonos—some costing hundreds of thousands of dollars.
Miracles happen every day when you're open to them.
When he urged me to try one, I picked up a lavish number laced with gold thread and learned it was apparently a favorite of Princess Diana! It was a unique experience I'll remember forever and a reminder that miracles happen every day when you're open to them.
Food should be simple and seasonal.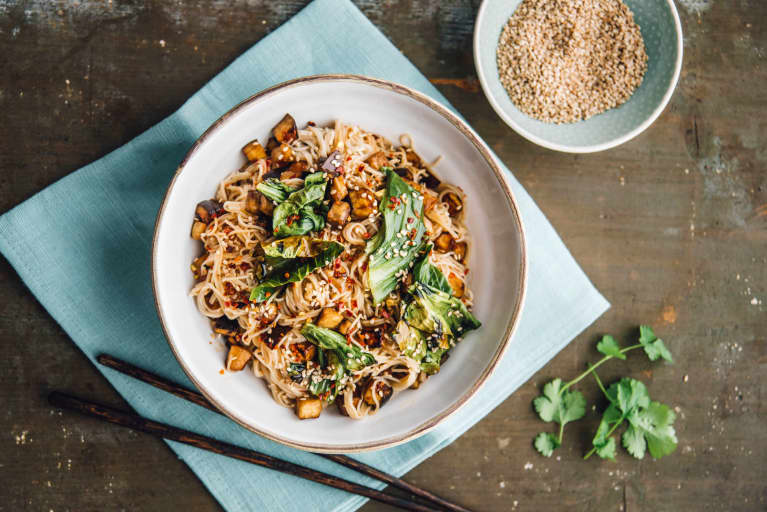 Largely macrobiotic, the Japanese diet is unprocessed, plant-based and seasonal. When in Kyoto, I ate everything—eggplant marinated in miso, chirashi sushi over rice, and nabeyaki udon—a hot soup filled with fish, egg, and vegetables. I drank everything, too! Unbeknownst to me, inside me was a budding sake and Kirin Ichiban connoisseur waiting to be born.
Japan also introduced me to the delights of probiotics long before they were trending here in the states. Daily miso soup and pickled vegetables became a favorite. While there, my acne cleared, my mind became calm and focused, and I lost two dress sizes without trying—a true testament to the power of real, whole food packed with probiotics.
Love comes from hard work and discipline.
The Japanese are master craftsmen. While today's American culture lauds instant success, in Japan they strive to be artisans of a different kind. "Shokunin" implies working not only with technical skills but with an attitude of social consciousness. The artist has a social obligation to work his or her best for the general welfare of the people.
This approach to life really stuck with me. As a writer, teacher, and lawyer, I understand that mastery is the result of daily discipline. The Japanese taught me that mastery isn't built over weeks or years but over a lifetime of service.
The Japanese embrace the notion that less is more. Living in a small studio apartment while I was in Kyoto taught me that things don't make happiness, but experiences do. Admiring the local way of dressing—a "stylish utilitarian" vibe that values quality over quantity—inspired me to adopt a capsule wardrobe of my own.
They were on to something, because now minimalism is taking over everywhere. Figures like Marie Kondo are famous for spreading the gospel of throwing everything out and keeping just what you need for the sake of your sanity. There are also practical reasons to live simply: It's cheaper to be a minimalist. And because Japan is regularly beset by earthquakes, it doesn't make sense to have a lot of valuable possessions lying around in your house there.
As a result of my trip, I now live a decidedly minimalist lifestyle. When friends ask how I've managed to travel the world, I reply that I simply don't spend money on things that bring me little return on the investment—clothes, gadgets, etc. Rather, I put money toward experiences that I know will make an indelible impact, like transformative trips abroad.
Next up, check out how a trip to Hawaii changed how one family viewed food, sustainability, and community and peep the rest of our Transformative Travel series.