Travel Like You Give A Damn: 8 Eco-Friendly Destinations Calling Your Name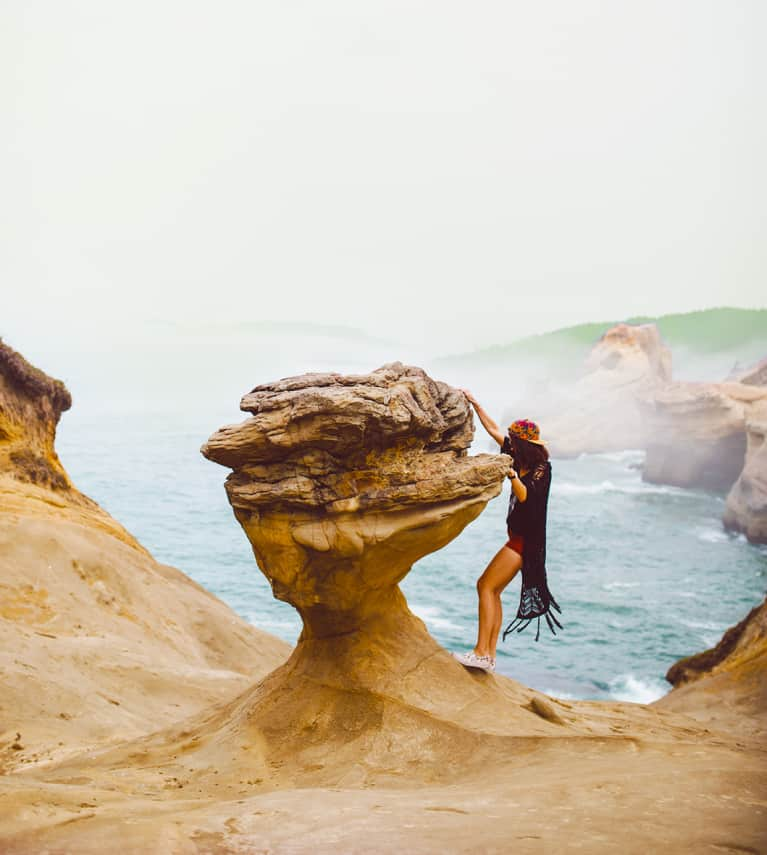 It's enticing: hair in the wind and legs dangling in the air on a huge dreamy swing in the lush jungle, sulfur-covered faces in a steamy (yet overcrowded) natural spring, and hot-air balloons populating the sky at dusk above a gorgeous spread of food. While I am as guilty of stalking travel bloggers and their pretty pictures as much as the next person, there's a real-life problem that arises with this destination du jour exposure: overtourism.
When a place receives too many visitors, the quality of life for locals (and travelers, for that matter) can start to deteriorate. Popular destinations are primed to be engines of broad economic growth for countries, but as demand rises, an unequal distribution of wealth occurs along with it.
Being a sustainable traveler often means embracing your power to support lesser-known destinations and their economies. In fact, the United Nations named 2017 the Year of Sustainable Travel to encourage travelers around the world to opt in to this way of vacationing. As a conscious travel blogger, I'm excited to share the following eight beautiful, off-the-beaten-path destinations: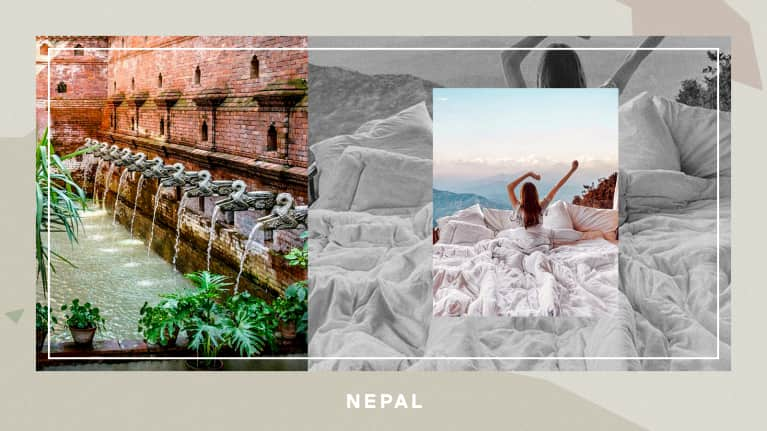 Only a few years ago, Nepal was ravaged by earthquakes that set the country back significantly. The 2015 disaster killed nearly 10,000 people, with total damages estimated at $10 billion (50 percent of Nepal's nominal GDP). Due to the lack of funding, the country is not adequately publicized in world forums, which really hurts its ability to promote travel opportunities.
But the country is the only place in the world where there are seven UNESCO world heritage sites within only 30 kilometers, and its incredible topography has yielded a unique ecosystem with both tropical and alpine forest vegetation full of diverse wildlife. Where else can you find snow leopards AND tigers? Plus, Nepal is also home to more birds that the United States and Canada combined, and it boasts 300 types of orchard species. If you're into trekking, nearly all of its major routes are safe to explore, and of course you always have Mount Everest to conquer.
If you're looking for a gorgeous place to stay, the Dwarika's Hotels & Resort looks like it's out of a Wes Anderson movie. The products in its room are packed with ingredients that are pure and stem from high Himalayan altitudes (their spa also follows ancient ayurvedic philosophies). The venue also created a new medical checkup system for children, an initiative tied to their own Dwarika Foundation. This project continually provides earthquake relief and helps women regain their independence by leveraging their talents to create sustainable, fair-trade knitted products.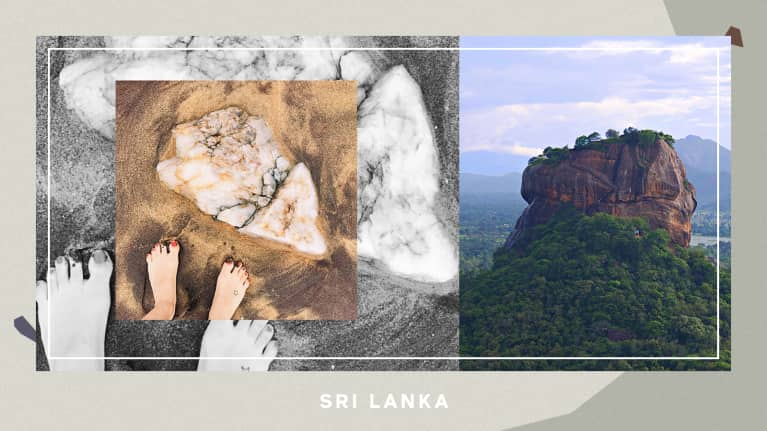 Sri Lanka is a unique beachy paradise, with well-functioning train routes to scoot you around. There are the Dambulla Buddha caves that house Buddha statues (and some very cool cave paintings), beaches with quartz for you to admire as you frolic in warm waves, and even some blue whales to spot when the season is right.
This cluster of 18 major islands about 400 miles off the coast of Northern Europe is open for business! You could give the Faroe Islands a pat on the back for being the original creators of the whole "shared potluck dinner with strangers" thing (arguably the best way to really experience any culture). Their heimablídni tradition, which loosely translates to "home hospitality," allows you to dine at a local's home.
Plus, the islands' landscapes and territory are simply gorgeous, and they have an active music scene and tons of nature-driven excursions. Personally, I'd much rather heimablídni my way into some epic hikes with zero tourists than slosh some sulfur on my face at the Blue Lagoon. One flick through the @visitfaroeislands Instagram page will have you convinced this is the right move.
There's plenty of opportunity to get a little exotic with your lodging in the Faroes, too. The Geodome Igloos in the small village of Kvivik have stunning views of the bay surrounding mountains. They also have green rooftops to help insulate the heat, which is supplied by small wood stoves. These puppies are the ultimate tiny homes.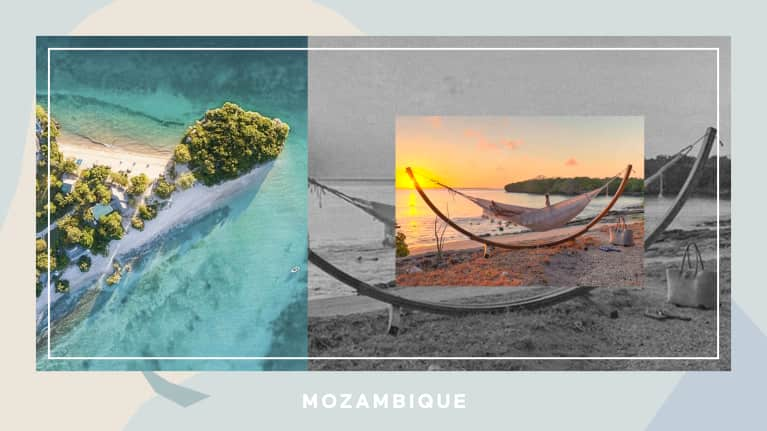 While the Maldives are known for the underwater scenery and clean water, ever since the first resort opened there in 1972, tourism has been on a crazy incline. The country hopes to "sustainably" accommodate 7.5 million visitors this year (a 1.5 million increase since 2016), which is quadruple the nation's population. Instead, consider checking out Mozambique. It sits on an eastern coastline along the Indian Ocean more than 1,000 kilometers long—a fantastic draw for scuba divers, fishermen, sailors, and beach lovers. The Bazaruto Archipelago (aka the "Pearl of the Indian Ocean"), in particular, consists of five idyllic islands and is truly one of the most beautiful destinations on the African continent. The area is also protected as a conservation space and national park. The surrounding coral reefs are the only official marine reserve in the entire country!
While you're there, check out the Azura Benguerra Island—a gorgeous model for ethical and sustainable tourism. The island's vision is to welcome visitors to authentic natural beauty in a luxury environment, while at the same protecting the land and positively impacting the local community. Azura's Rainbow Fund is the first registered charity of its kind in Mozambique. It supports a variety of social and environmental projects large and small (building schools, supporting women and children, and even sponsoring a local football team).
In 1990, newly independent Namibia became one of the world's first nations to write environmental protection into its constitution. How amazing is that? Sperrgebiet National Park is composed of 5.4 million acres of pristine coastline, nearly half the country's landmass. Known as the Sands of Hell, Namibia Skeleton Coast National Park houses some incredible shipwrecks and a Ghost Town formerly known as Kolmanskop, which was founded in the early 1900s by a large German population when diamonds were found in the desert but abandoned 40 years later.
Looking to get a little wild? Hoanib Skeleton Coast Camp has one of the greatest concentrations of desert-adapted elephants in the region, and it's a prime spot for spotting gemsbok, giraffe, springbok, and possibly even lion and black rhino. Oh, and it's the ultimate stargazing escape!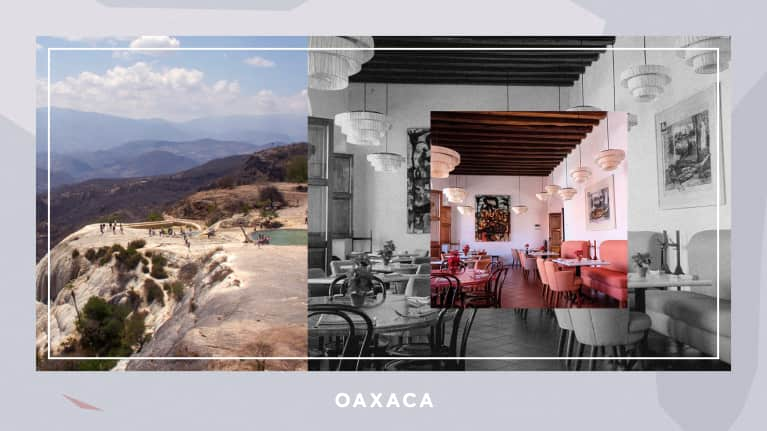 If you're looking for an authentic, cultural retreat, consider Oaxaca. I've had numerous friends gush over the city, most recently fellow sustainable fashion and travel journalist Alden Wicker of Ecocult. Here's her take: "The people of Oaxaca are warm, friendly, and incredibly creative. Fun things to do while there include an Oaxacan cooking class, the eco-friendly Palenque (mezcal distillery) of Sombra Mezcal, learn about microfinance and meet local female entrepreneurs on an En Via tour, take Spanish lessons, dance all night in a speak-easy with Oaxacans, or take a day trip up to the alpine mountains to a tiny town called San Jose del Pacifico, where you can eat locally foraged mushrooms."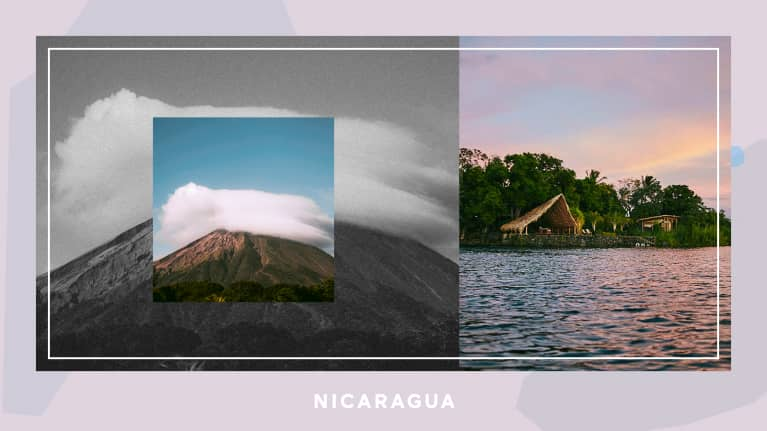 If you're looking for a surf town that does the beach thing really well, look outside of Byron Bay, the Gold Coast, or Noosa and over to Nicaragua. The waves rank among the best in Central America, and the water isn't overrun with tourists. Plus—speaking as a gal who loves a good cup of coffee—Nica is home to small-batch, family-run coffee farms that use an especially delicious, fruity bean. Staying on Playa Gigante in a home managed by Nicaraguans was one of the coolest experiences of my life. Think: plenty of surfing with a side of Flor de Caña rum.
Twenty thousand years ago, the eruption of Nicaragua's Mombacho Volcano formed Las Isletas—Lake Nicaragua's tranquil archipelago. The series of islands is a short 10-minute water-taxi ride from the port of Granada. Isleta El Espino can arrange lessons in the fishing technique known as atarraya (the graceful, circular toss of the nets is not as easy as it looks), as well as bird-watching, volcano tours, and cruises to artisans' villages. With five guest rooms, the lodge features a swimming pool, yoga platform, kayaks, spa services, and an intimate bar. It's a real off-the-grid spot that is powered by the sun. Isleta El Espino is part of a new collective called Regenerative Resorts—a collaboration of eco-hotels coming together to make a greater impact.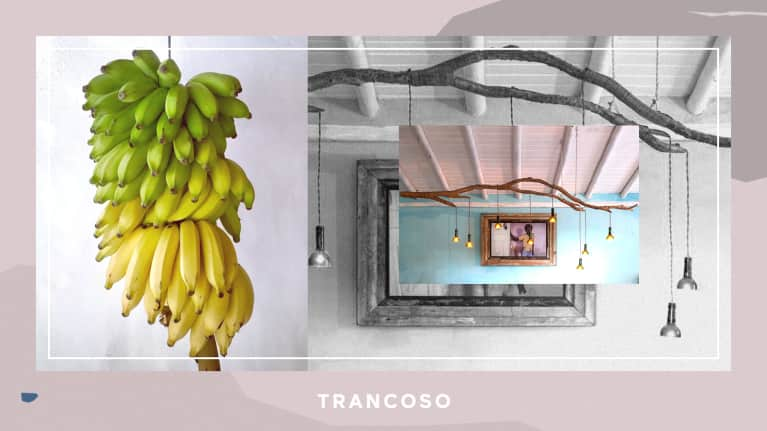 The first restaurant in Trancoso, the wonderful Capim Santo, opened as a macrobiotic cafe. Since then, Trancoso has essentially transformed into a hippie's dream getaway (maybe I shouldn't mention this place...). The "Quadrado," is a car-free, UNESCO-protected town square where you'll find chic, gorgeously decorated rustic accommodations and cute boutiques, all on an unspoiled beach. People forget that there's 4,000 miles of coastline in Brazil, and Bahia, the state where Trancoso is located, has been dubbed the "Discovery Coast." There's top-notch night life, horseback riding on the beach, cooking lessons, yoga classes, and jungle excursions. But the best plan here is the no-plan plan. For lodging, I'd recommend the Uxua casas. Not only does the hotel 500 years to the village's founding, but over the years it has invited people to share their own impressions of Trancoso through art on the walls, making this a real beautiful, eclectic getaway.
Bon voyage!
Follow this beginner's guide to sustainable travel to make sure you're being an eco-conscious visitor.