American Treasures: 7 Lesser-Known National Parks To Celebrate Today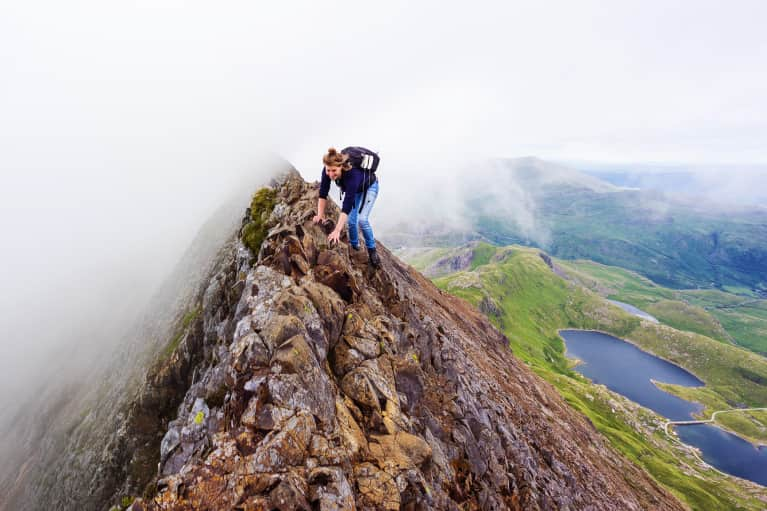 It's a turbulent time for many Americans, but the U.S. National Park System (NPS) can act as a uniting force—a reminder that even the most diverse and varied landscapes can join together to form a beautiful country.
Over the last year, though, the U.S. government has moved to increase entrance fees to parks and open up some protected lands to mining development. The good news is there are steps you can take to help protect these lands: Show your support for the park service by contacting your local government reps to tell them that park protection matters to you (check out this guide on how to effectively get your message across before making the call) or donating to the National Park Foundation, the nonprofit that raises money for NPS. You can either make a general donation or choose to join a major campaign—right now the biggies are for the Yosemite Conservancy and Grand Teton National Park Foundation.
Of course, the well-known parks like Yosemite shouldn't be the only ones that get love. In honor of July Fourth, we've rounded up some lesser-recognized parks that cover all different types of terrain to show just how much the NPS has to offer. Scenery that looks like it was extracted from a painting? Check. All the hiking your heart can handle? Check. Run-ins with friendly sharks and sea turtles? Check and check.
Get a little patriotic and add these parks to your travel plans this summer. And while you're at it, consider taking action to ensure that they stay beautiful and thriving well into the future.
Carlsbad Caverns National Park (New Mexico)
Carlsbad Caverns are a collection of more than 119 limestone caves that sit below the surface of the New Mexican desert. The home of marine fossils that date back 265 million years, they're great for anyone looking to explore the underground world and geek out on geology. You can do a self-guided cavern tour or tag along with a ranger. The park offers some incredible sky-gazing programs too, as well as scheduled bat viewing if that's your thing.
Channel Islands National Park (off the California coast)
These five islands off the coast of Southern California look like they belong in another world—boasting flower-dotted mountain ranges along clear-blue waters. Depending on the time of year you visit, you can enjoy whale and sea lion watching, surfing, diving, and wildflower viewing. How's that for a dreamy itinerary?
Congaree National Park (South Carolina)
Forest bathing, anyone? About a 25-minute drive from Columbia, Congaree has the largest expanse of old-growth forests in the Southeast. Ideal for hiking, kayaking, and overnight camping, it has 25 miles of trails that run along a tranquil creek.
Dry Tortugas National Park (Florida)
Take a ferry 70 miles west of Key West, and you'll find Dry Tortugas—a remote collection of seven small, biodiverse islands. Teeming with marine life like sea turtles and nurse sharks (apparently one of the most docile shark species—who knew?), the 100-square-mile park is an ocean lover's dream. Each island has its own personality and focal points: You can explore the shipwrecks off Loggerhead Key, head to Bush Key to see birds you won't find anywhere else in the United States, or marvel at the 19th-century fort on Garden Key.
Hot Springs National Park (Arkansas)
Nicknamed "The American Spa," this park lies on the outskirts of a city fittingly called Hot Springs, Arkansas. The springs are too hot to go into, measuring in at over 143 degrees Fahrenheit in some places, but there are also bathhouses where visitors can treat themselves to a soak, facial, foot scrub, or Swedish massage.
Gunnison National Park (Colorado)
Gunnison Park is home to some of the steepest cliffs in North America, and its largest canyon stretches an incredible 48 miles. It's a beautiful, lesser-trafficked park that would thrill even the most advanced hikers and rock climbers while still boasting plenty of manageable, but still stunningly beautiful, trails.
Wrangell-St. Elias National Park (Alaska)
This park is basically a desktop background come to life, with bright-turquoise waters reflecting snow-capped mountain peaks. Measuring in at 13.2 million acres, it's the same size as Yellowstone, Yosemite, and Switzerland combined and is a playground for all types of alpining, hiking, and ziplining.
Planning a hiking trip? Make sure you leave the lands just as beautiful as you found them with this guide to responsible hiking.