It's National Sunscreen Day & We Can't Get Enough Of This Unexpected Pick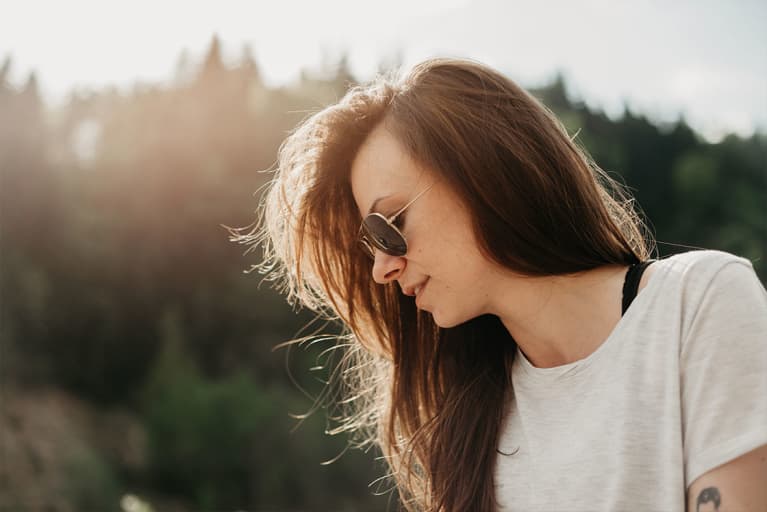 Our editors have independently chosen the products listed on this page. If you purchase something mentioned in this article, we may
earn a small commission
.
When it comes to choosing a face sunscreen, I look for something that goes on smooth, soaks in quickly, and doesn't feel like sunscreen. You know that greasy feeling that some SPF products leave on your skin? I detest that texture, especially on my face.
Luckily, I've found a product that checks all those boxes and more: Le Prunier's Plumscreen Broad Spectrum SPF 31. Unlike most SPF lotions, this formula gives skin benefits far beyond sun protection, making it a worthy step in my daily skin care routine. In fact, I've been using this formula every single day since it came out (sometimes a few times a day).
Considering it's National Sunscreen day, there's no better time than the present to reveal why I'm obsessed with this SPF—and it goes far beyond the slime-free finish.
Why I can't stop using Plumscreen.
The Plumscreen formula is creamy and lightweight similar to a moisturizer, which makes it ideal to use throughout the day for reapplication. Although it's a mineral SPF, I've found that the white cast left behind—which is typical of mineral formulas—was sheer and hardly noticeable once it soaked into my skin. This means I can go out bare-faced and reapply without fear of looking like a ghost.
TIP:
You should be reapplying your SPF every two hours when you're out in the sun for continuous protection.
How this product compares to the rest.
Minimal white cast and no greasy residue alone make this sunscreen different from the rest—but those aren't the only reasons it's a standout pick.
The name Plumscreen comes from the product's key ingredient: plum oil. An addition to all Le Prunier products, this oil adds an antioxidant component to the formula, which helps protect against free radicals, UV rays, pollution, and blue light. When combined with Zonaria tournefortii extract, which brings even more antioxidant power to the formula, you can expect double the defense against environmental pollutants.
Le Prunier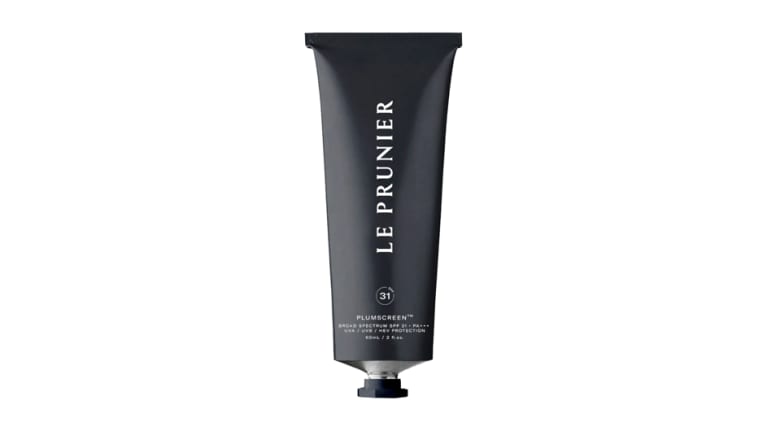 Le Prunier
Plumscreen Broad Spectrum SPF 31
$78
Safe for sensitive skin and pediatrician-approved, the Plumscreen has even been clinically tested with glowing results (which you can find here). As always, it's best to patch-test your skin just to be safe since it does contain botanical ingredients you may not have used before.
Best of all, this mineral sunscreen is made from non-nano zinc oxide, which means it's not broken down into smaller particles. As a result, it's actually reef-safe and a better option for marine life.
As we enter summertime, it's essential to find a sunscreen you love. You should be wearing SPF daily anywhere your skin sees the sun, even if you're not necessarily basking in UV rays all day long. If greasy residue or an opaque white cast makes you shy away from daily sunscreen use, it's worth investing in a better option. My suggestion? Le Prunier's Plumscreen Broad Spectrum SPF 31.