Lauren Handel Zander On Becoming A Life Coach, The Importance of Girl Gangs, And How To Never Be Bored Again (Seriously)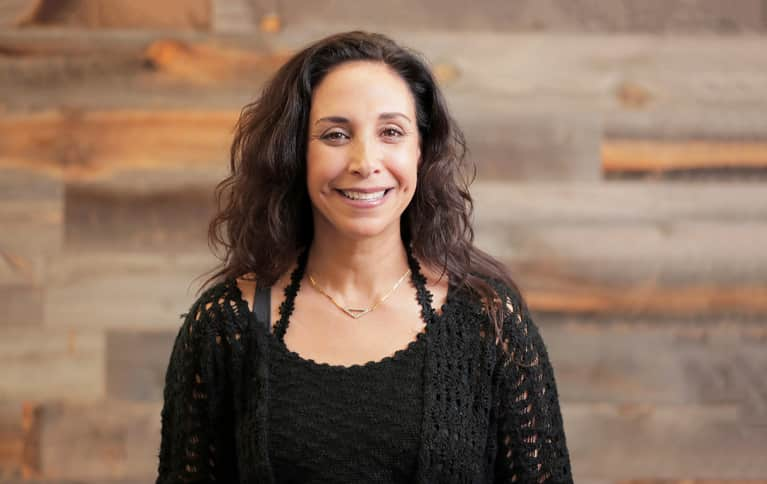 Our editors have independently chosen the products listed on this page. If you purchase something mentioned in this article, we may
earn a small commission
.
Love this? Want more? Stay up to date with the podcast by signing up for our newsletter. —The Editors
Lauren Handel Zander is determined to not just help you figure out what you want from your life, but actually help you get it. Author of the book Maybe It's You: Cut The Crap. Face Your Fears. Love Your Life, the co-founder and chairwoman of the international corporate consulting and life-coaching company The Handel Group was turned on to life coaching at age 11, and it's only been an uphill journey from there.
Inspired by a concept one of the coaches at Landmark Personal Coaching brought up—"if you're bored, you're boring"—Lauren became obsessed with the concept of designing your own life and decided to go in to coaching herself. What started as five clients turned into 20, and soon she created the highly successful Handel Group and Handel method, where she and her team work to inspire and change the lives of everyone from families and couples to celebrities and CEOs by forcing everyone to face exactly what's holding them back—and own it.
In this podcast episode, we'll take a deep dive into how Lauren got her start, what problems clients come to her with most often, and who coaches her (yes, everyone needs a coach!). She also shares what advice she'd give to her younger self and the book she recommends to all her clients.