Lauren Singer, Founder Of Trash Is For Tossers, On Being Waste-Free & Stopping Climate Change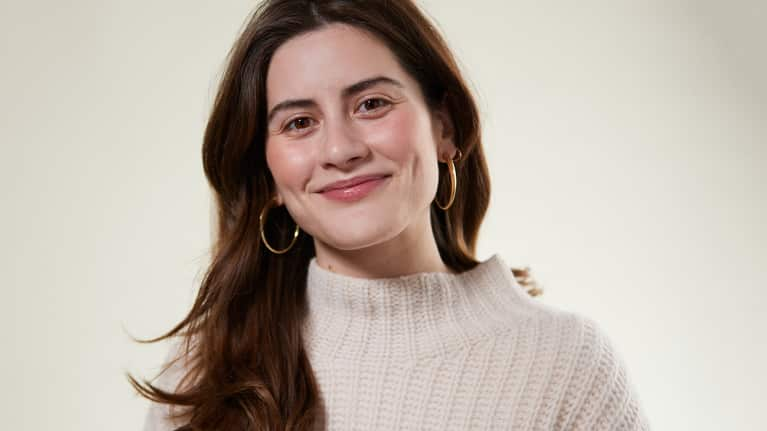 Love this? Want more? Stay up to date with the podcast by signing up for
our newsletter
.—The Editors
Lauren Singer lives in New York City, lives a "normal" life, and creates no trash. Six years ago, Lauren was studying environmental studies at NYU and actively protesting fracking but realized she wasn't practicing what she preached. She made the decision to cut plastic out of her life and started making her own products to live a zero-waste lifestyle—but it didn't happen overnight.
In 2014, Lauren updated us on how two years of being waste-free had already saved her money, changed her diet, and improved her overall happiness. Now she has popularized the zero-waste movement through her blog, Trash Is for Tossers, where she shares the ins-and-outs of a no trash lifestyle. A pioneer in the movement, she opened Package Free, a completely package-free shop, supporting eco-friendly, single-product companies. Among these products is her own, an organic, vegan laundry detergent called The Simply Co.
Six years into her journey, we caught up with Lauren on the mbg podcast to get an update on her zero-waste lifestyle and how the movement has developed. We discussed how when she began, the concept of living without waste or being a minimalist was unheard of. Now, companies are reaching out to Package Free to find out how they can eliminate plastic packaging.
It can be intimidating to think about committing to a zero-waste lifestyle, and the best place to start, she says is to "look in your garbage can and see what you're throwing out." While it is easy to think our actions can't make a difference, Lauren believes the opposite. We talked about the life cycle of waste and how our consumption choices play a significant role in stopping climate change. If you're interested in making sustainable and impactful changes in your life, Lauren's experiences, advice, and simple action steps will inspire you to begin.