How The Snowcapped Mountains Healed My Broken Heart
mbg Contributor
By Leigh Weingus
mbg Contributor
Leigh Weingus is a New York City based freelance journalist writing about health, wellness, feminism, entertainment, personal finance, and more. She received her bachelor's in English and Communication from the University of California, Davis.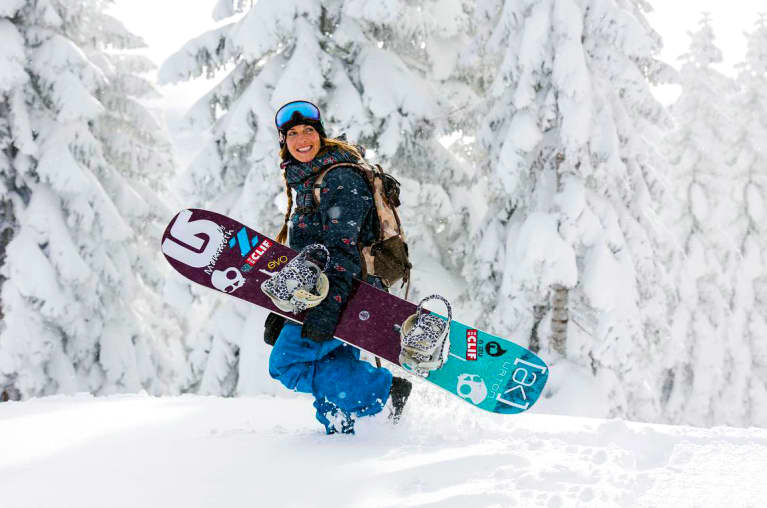 When professional snowboarder Kimmy Fasani was 14, she lost her father. An aspiring Olympic gymnast at the time, Fasani found herself ditching the beam for her snowboard and heading to the nearby mountains to process her grief. "Snowboarding was the only reason I was able to stay somewhat balanced and levelheaded, because it was an outlet for me," she explains. "I was able to just be in the mountains and have it be a sanctuary for my body and mind."
Decades later, it's no surprise that Fasani took her addiction to the meditative nature of snowboarding and turned it into a career—and a wildly successful one at that.
Discovering the healing power of the mountains.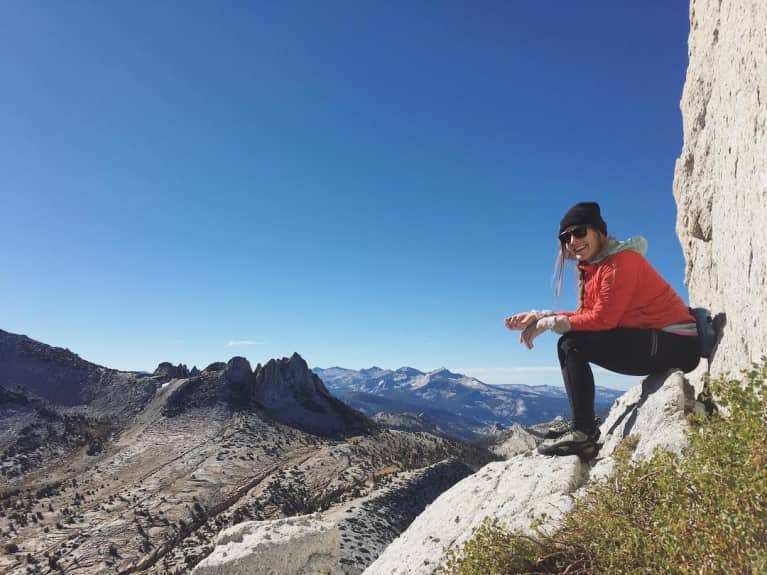 When Fasani first took her broken heart to the mountains, she didn't know exactly why she was doing it. "All I knew was that the mountains were where I felt the safest and calmest," she says. "I think it started because I was into gymnastics at the time, and it felt good to try something new. To be quite honest, at first it just felt like a good distraction for me. Looking back on it now, I can't remember my mentality while I was in it, but it gave me a different connection to something that was fulfilling. As I kept growing as a snowboarder, I had a pretty spontaneous lifestyle. I think it just kept evolving into an outlet that was different. I kept wanting to create a new path that was just for me."
That path led to a booming career as a professional snowboarder, but it hasn't been without its difficulties. Fasani has dealt with every ache, pain, and tear in the book, including a broken pelvis. "My doctor, who is very like-minded, suggested I start looking at other career paths because he didn't think I'd be able to come back to my profession," she says. "But the day I got out of my surgery, I asked when I could do a triathlon, and I think that sums up my mentality—you're going to tell me I can't? I'm going to work hard enough so I can."
While Fasani finds that her career requires physical strength and coordination, 90 percent of her success comes from mental strength. "I've learned throughout my career and my addiction to being outside that we are our own limiting factor," she says. "If you don't think you can run 10 miles, it's because you don't think you can run 10 miles, not because your body physically can't. It doesn't matter what you've been through, there's always a way to overcome it."
For Fasani, overcoming the mental hurdles of her injury comes down to being present. "I had to learn how to be OK, be quiet, and be present," she says. "Through that process, I've really learned that if we're present, there's nothing that we can or can't do, because there's no future or past. What I've learned for myself is that any time I'm afraid, I come back to thinking about where I am right this second. It helps."
Giving back by helping other women succeed.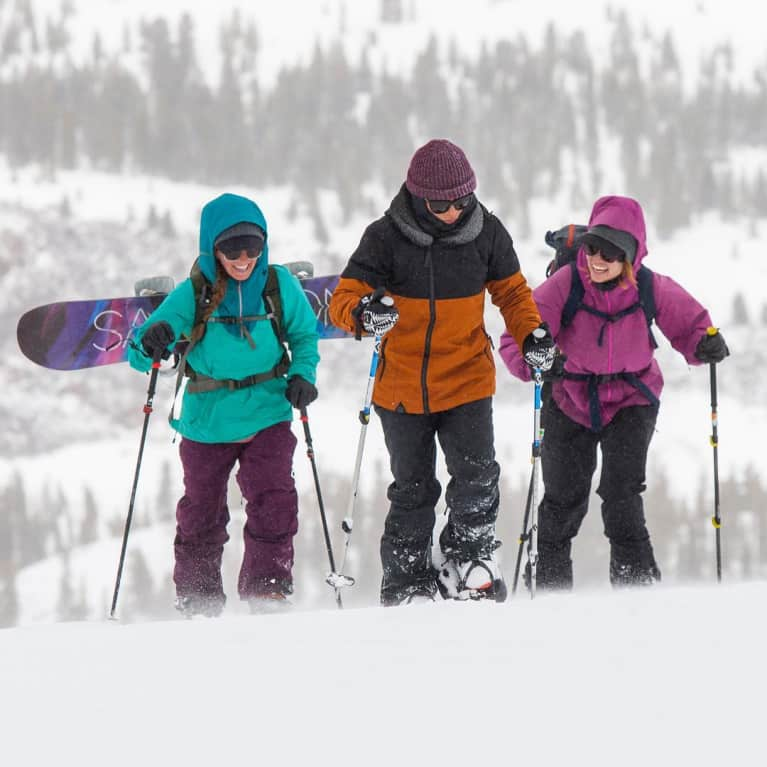 On top of keeping up with her sport, Fasani's main mission these days is to help other women succeed. "The snowboarding world is super tight-knit, and we're all working to create platforms for each other," she says. "I had mentors and idols when I was growing up who were female, and as I've matured in my career I've found it's really important to give back and let young women know that they have someone to rely on. I'm really passionate about giving back to the women. It took eight or nine years to learn what I've learned now, and so I'm working to help women and pass down any information I can."
Inspired by Fasani? Read up on how the absolute worst year of this woman's life led to the career of her dreams.