Study Reveals Kids Feel More Confident After Playing Outside
mindbodygreen Editorial Assistant
By Sarah Regan
mindbodygreen Editorial Assistant
Sarah Regan is a writer, registered yoga instructor, and Editorial Assistant at mindbodygreen. She received her bachelor's in broadcasting and mass communication from SUNY Oswego, and lives in Brooklyn, New York.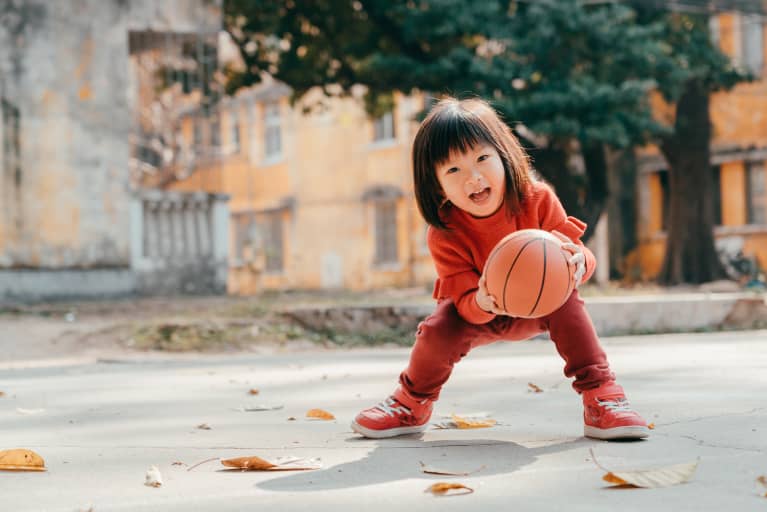 December 1, 2019 — 16:12 PM
What did the researchers find?
Researchers had the kids complete surveys both before and after outdoor activities, looking for any changes in confidence once the kids had been given the chance to get outside. And the results suggest a majority of children find outdoor time to be beneficial on multiple fronts.
For example, 90% of the kids surveyed said they learned something new about the natural world and 79% felt they learned something that could help with their schoolwork. Additionally, 81% and 79% of the children reported better relationships with their teachers and classmates, respectively, after being outside.
And perhaps the cutest stat of all: the study found 84% of the kids felt capable of doing new things after participating in outdoor activities.
"This research shows that children experience profound and diverse benefits through regular contact with nature. Contact with the wild improves children's wellbeing, motivation and confidence," says Nigel Doar, The Wildlife Trusts' director of strategy.
How do we get kids outside more?
Since not all children will have the same access to nature, the authors were sure to note the importance of schools stepping up when it comes to outdoor recess. "For some children, visiting nature through their school may provide opportunities that they would not otherwise be able to gain."
Doar adds he hopes the study's findings will encourage mandated outdoor time in schools, calling on the government to "recognize the multiple benefits of nature for children and ensure that at least one hour per school day is spent outdoors learning and playing in wild places."
An hour of outdoor time doesn't sound too terrible. After all, "Each generation seems to have less contact with the outdoors than the preceding one," notes Professor Michael Reiss, of the UCL Institute of Education. "We owe it to all young people to reverse this trend—for their sakes, for our sakes and for nature's sake."
And since children learn by example, parents have another reason to get outside, too. Whether you want to help increase their confidence, or just spend some quality time with them in nature, these kid-friendly ways to connect with nature will help you get started.