Kathryn Budig On The Ups And Downs Of Being A World Famous Yogi & The Process Of Writing A Best-Seller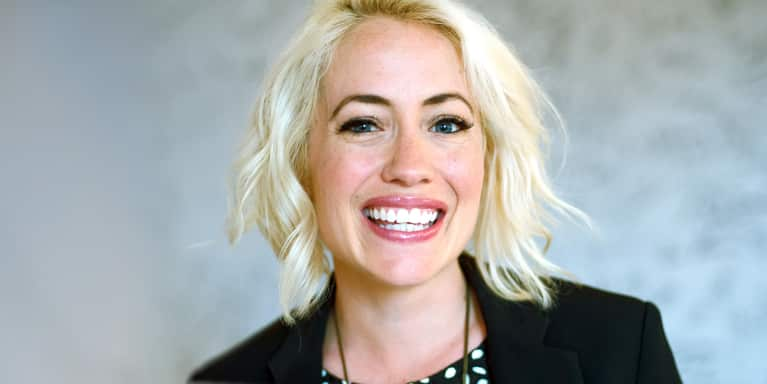 Our editors have independently chosen the products listed on this page. If you purchase something mentioned in this article, we may
earn a small commission
.
Love this? Want more? Stay up-to-date with the podcast by signing up for our newsletter. —The Editors
Kathryn Budig is arguably one of the world's most famous yoga teachers. With an Instagram following of 219,000 (and counting), a past in Hollywood, and a background in acting, she was driven to disprove the stereotype that often comes with being young, blond, and beautiful. She set out to show the world that her teachings were substantial, spiritual, and meaningful. And she did.
In this episode, we touch on all the key milestones in Budig's life—the good, the bad, and the ugly. Budig, who is as relatable and authentic as they come, even with all her acclaim, did her initial yoga teacher training in L.A. with Maty Ezraty and Chuck Miller, owners of Yoga Works.
After committing to teach yoga full time and moving on from her dream of acting, Budig was ready to leave LA and travel through central Florida for a brief interlude before plopping down in Charleston, South Carolina, where she married her now ex-husband. Going through her marriage and divorce in the very public venue of social media left her struggling with anxiety and vertigo but also fueled a newfound personal and spiritual practice that inspired her book, Aim True.
Budig has since started her own wellness and sports podcast with her girlfriend Kate Fagan called Free Cookies, has become a budding public speaker, and has started working on book No. 3 as well as a comedy-based show.