7 Things You Need To Know Today (June 21, 2018)
Contributing Wellness & Beauty Editor
By Lindsay Kellner
Contributing Wellness & Beauty Editor
Lindsay is a freelance writer and certified yoga instructor based in Brooklyn, NY. She holds a journalism and psychology degree from New York University. Kellner is the co-author of "The Spirit Almanac: A Modern Guide to Ancient Self Care," with mbg Sustainability Editor Emma Loewe.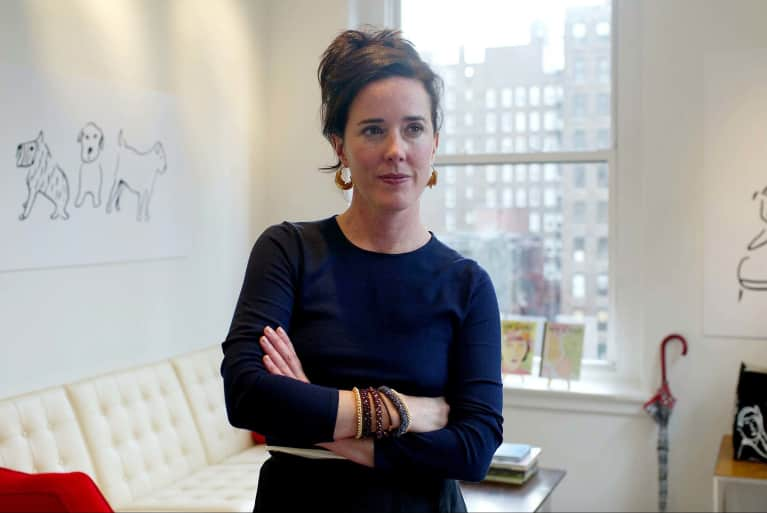 1. The Kate Spade fashion brand is donating $1 million to mental health charities.
Following founder Kate Spade's death from suicide, the company, which Spade herself hasn't worked for since 2007, is making steps toward helping more people with mental illness. "Mental illness does not discriminate; it is complicated and difficult to diagnose and can often be life-threatening," brand president and CEO Anna Bakst said in a statement. "We hope that our support will shed even more light on the disease and encourage those who suffer from mental health issues to seek help. Collectively, we must all do more." (Racked)
2. A surgeon will lead the health care company created by Amazon, Berkshire Hathaway, and JPMorgan Chase.
It doesn't have a name yet, but the Boston-based health care venture started by the three powerhouses now has a CEO: Dr. Atul Gawande, who is a Harvard Medical School professor, high-profile surgeon, best-selling author, public-health researcher, and a staff writer at The New Yorker. (Whew.) The companies joined forces to offer "simplified, high-quality, and transparent healthcare at a reasonable cost." In a statement, Dr. Gawande said he hoped to "incubate better models of care for all"—a goal we can definitely get behind. (NYT)
3. If you're having a hard time sleeping, take a closer look at your drinking habits.
Just a single binge-drinking episode can have negative health implications, especially when it comes to your sleep. According to the study, conducted out of the University of Missouri, one night of drinking too much could affect the gene that regulates sleep. "Sleep is a serious problem for alcoholics," explains Mahesh Thakkar, Ph.D., professor and director of research in the MU School of Medicine's Department of Neurology and lead author of the study. "If you binge drink, the second day you will feel sleep-deprived and will need to drink even more alcohol to go to sleep. It is a dangerous cycle. How can we stop this cycle or prevent it before it begins? To answer that question, we need to understand the mechanisms involved." (PsyPost)
4. A New York senator wants this supplement off the shelves.
Sunsafe RX is a product designed to protect against UVA and UVB rays, but it's not a sunscreen—it's a pill with little to no evidence to support those claims. The FDA has already released warnings that the company is "misleading consumers and putting people at risk," but for New York senator Chuck Schumer, that's not enough. He wants them taken off the shelves right away. (The Guardian)
5. If you're not spending time alone, you're probably not in touch with yourself.
Being alone has been avoided throughout history, but in the technology age this has reached new heights. If we don't let boredom creep in, or sit and learn to meditate, we may never get to know ourselves or interact with the world around us. This is especially important given our growing and potentially dangerous relationship with technology. (Quartz)
6. Whole Foods Market just got an awesome Instagram makeover.
The account was scrubbed white in honor of National Pollinator Week this week. The brand explained the reasoning in its photo captions, writing "Without bees, you wouldn't have your favorite foods...Our Instagram feed would be blank, like this." It's an important nod to an often overlooked—but incredibly valuable—species. (mindbodygreen)
7. These yogis study cadavers for good form's sake.
A group of enthusiasts ranging from your everyday yoga practitioners to massage therapists are studying corpses to better understand the anatomy and function of the human body—a process that was once reserved for just doctors, coroners, and medical students. (Popular Science)