Justin Bieber Opens Up About His Struggle With Lyme Disease
mbg Editorial Assistant
By Christina Coughlin
mbg Editorial Assistant
Christina Coughlin is an editorial assistant at mindbodygreen. She graduated from Georgetown University in 2019 with a degree in psychology and music.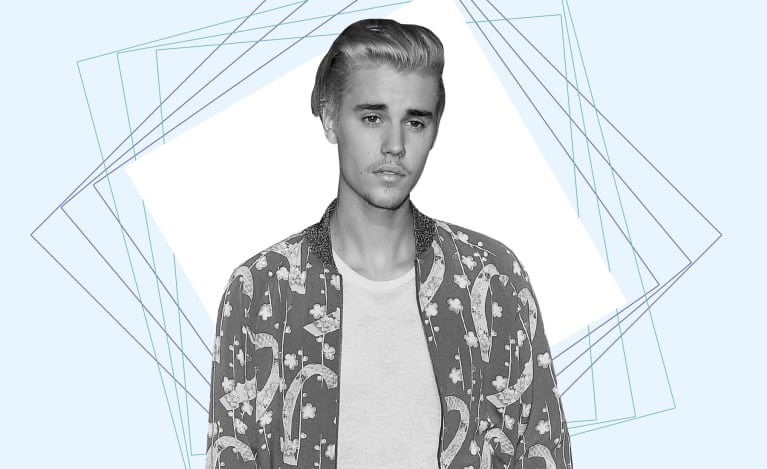 January 9, 2020 — 18:04 PM
In his upcoming documentary, Justin Bieber is opening up about more than just his music. While many have reported Bieber's appearance has declined over the years, it seems the singer has been struggling with Lyme disease and chronic mono.
Bieber took to Instagram to open up about the reason behind this and how the negative media coverage has been harmful. "While a lot of people kept saying Justin Bieber looks like sh*t, on meth, etc., they failed to realize I've been recently diagnosed with Lyme disease," he writes. "Not only that but had a serious case of chronic mono, which affected my skin, brain function, energy, and overall health."
According to his documentary, Justin Bieber: Seasons, his condition was undiagnosed for months as he struggled with negative symptoms, visiting various doctors who failed to find what the real problem was.
Bieber says it has been a rough few years but that he's winning the battle and plans to come back healthier and better than ever.
Lyme disease typically stems from a tick bite and leads to symptoms like fever, headache, and fatigue—similar to typical flu symptoms, which may make it harder to diagnose. It's often accompanied by a bull's-eye-shaped rash and can appear anywhere on the body.
If untreated, the condition can spread throughout the body, affecting the heart and nervous system. This can lead to more serious issues like facial paralysis, nerve damage, or even mental disorders. The most important step when dealing with Lyme disease is identifying the condition and then treating it.
Because Bieber has now been diagnosed, his path to recovery is promising.
Now that his health is back, Bieber is looking forward to the premiere of his new documentary, spending more time as a newlywed with wife Hailey, and releasing new music.
Justin Bieber: Seasons premieres on YouTube Originals on Monday, January 27, at noon EST, with new episodes launching each Monday and Wednesday.