6 Things You Need To Know Today (June 9)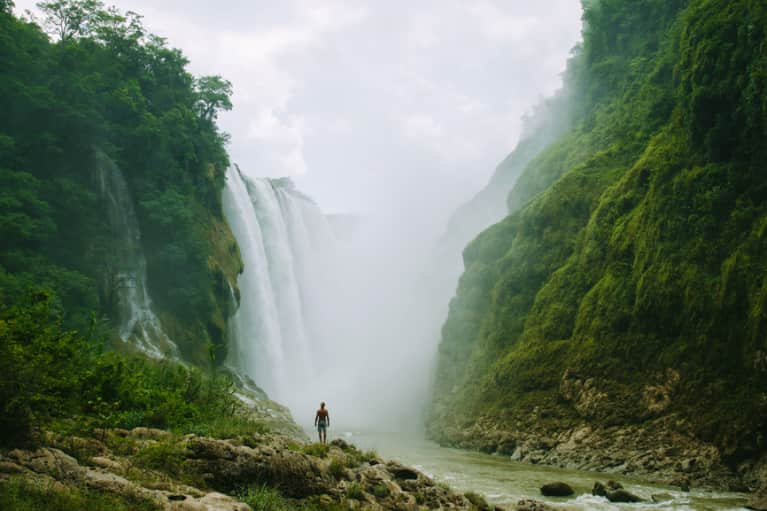 1. The U.S. still has climate obligations for the next four years and beyond.
Regardless of the president's decision to pull out of the Paris Climate Agreement, a series of pro-environment measures will be taken by the United States and other world powers, including reducing gas emissions and exploring renewable energy. (NYT)
2. It's legal for Californians to participate in assisted suicide, but it's not always that simple.
Because doctors can opt out of prescribing life-ending drugs to terminal patients, sufferers often struggle to find a doctor willing to help. Dr. Stephanie Harman, medical director of palliative care services for Stanford Health Care, says, "There is a certain stigma for being known as a physician who writes these prescriptions. There is in the field—in medicine—a question of whether this is an ethical act for a physician." (NPR)
3. The high-fashion world is dipping its toes in recycled fabrics.
Stella McCartney just announced a new collaboration with Parley for the Oceans—an organization that works to save marine life—to design a fabric yarn out of ocean debris like fishing nets and plastic bottles. "To take something that is destructive and turn it into something that's sexy and cool, how can that not be luxury?" asks McCartney. (NYT)
4. Experiencing the world through your nose can give you a whole new "scents" of perspective.
See what we did there (or rather, smell it)? We often ignore our noses when it comes to perceiving and interacting with the world around it—and that's to our detriment. Scientists recommend viewing scents as neutral information (rather than positive or negative), intentionally sniffing things, and conjuring up olfactory memories to use your nose to its best ability. (NPR)
5. Your doctor can fire you.
According to new research published last month, nine out of ten primary care doctors have dismissed patients over the past two years. The reason? No-shows. So if you want to keep your doctor in the picture for the long haul, don't be a flake. (WSJ)
6. Gwyneth Paltrow and Serena Williams want to make your freezer a little bit healthier.
Daily Harvest, a company responsible for ready-made soups, smoothies and chia puddings stored in the freezer, just took on two A-list investors: Serena Williams and Gwyneth Paltrow. "Most people don't have access to farm fresh produce year-round and often times the produce available in the grocery store was picked before peak ripeness and then traveled a far distance to the store while its nutrients degraded," said Gwyneth Paltrow, while Serena Willliams noted she was "excited about DailyHarvest's future as a female-led business and...helping more people gain access to nutritious meals." We'll sip to that! (Daily Harvest)