5 Things You Need To Know Today (June 4, 2018)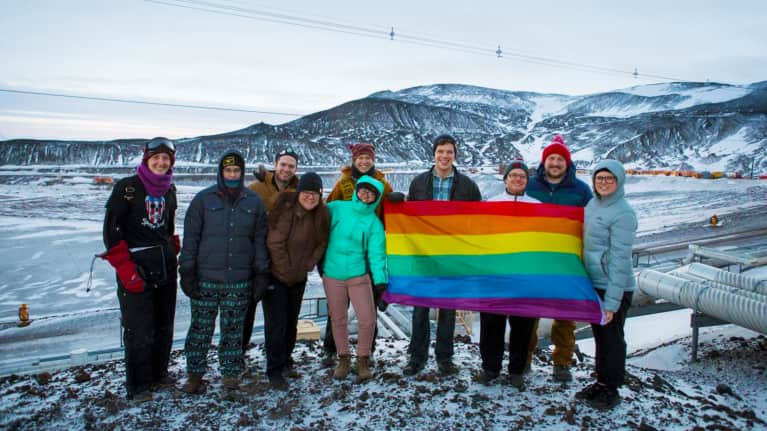 1. Antarctica celebrates its first-ever Pride Day.
This year, McMurdo Station, the largest research station in Antarctica, is planning to hold a Pride celebration on June 9. Here's to pride in all corners of the world! (Earther)
2. Climate change awful for kids' immune systems.
According to a recent study published in Pediatrics, rising temperatures—and the mold that often grows as a result of them—is very hard on kids' immune systems, leading to asthma and other pollution-related health problems. "Kids are not just small adults," explains one of the paper's authors, Rebecca Philipsborn. "Their physiology is different, how they respond to the environment is different." (Grist)
3. Electric car use increased by 57% from 2016 to 2017.
According to a new report by the International Energy Agency, 3.1 million electric vehicles were on the road in 2017. Interestingly, China accounted for 40% of that increase. This number is estimated to grow to 125 million by 2030 due to rising gas prices, falling battery costs, and increases in EV's ease of use. (Fast Company)
4. This is how your brain tells your body that you're hungry.
Researchers at the University of Southern California found that the brain sends MCH—a neuropeptide that stimulates appetite—to the rest of the body via cerebrospinal fluid. We've long known that cell-to-cell communication exists through synapses and blood vessels, but showing that it can also communicate in this other way will help us better understand hunger signals. (Science Daily)
5. So this is why restaurants play such loud music!
A new study found that people are more likely to pick unhealthy, calorie-laden food in loud environments, and healthy food in quieter ones. "High-volume music is more exciting and makes you physically more excited, less inhibited and more likely to choose something indulgent," said one of the study's authors. "Low music makes us more relaxed and more mindful, and more likely to go for the things that are good for us in the long run." (NYTimes)