Psst...This Could Be The Best Week To Plan That Summer Trip, According To Astrology
mbg Contributors
By The AstroTwins
mbg Contributors
Ophira and Tali Edut, known as the AstroTwins, are professional astrologers based out of New York and Seattle. Their work has been featured in The New York Times, Elle Magazine, Vogue and Good Morning America and they are the authors AstroStyle, Love Zodiac, Shoestrology, and Momstrology.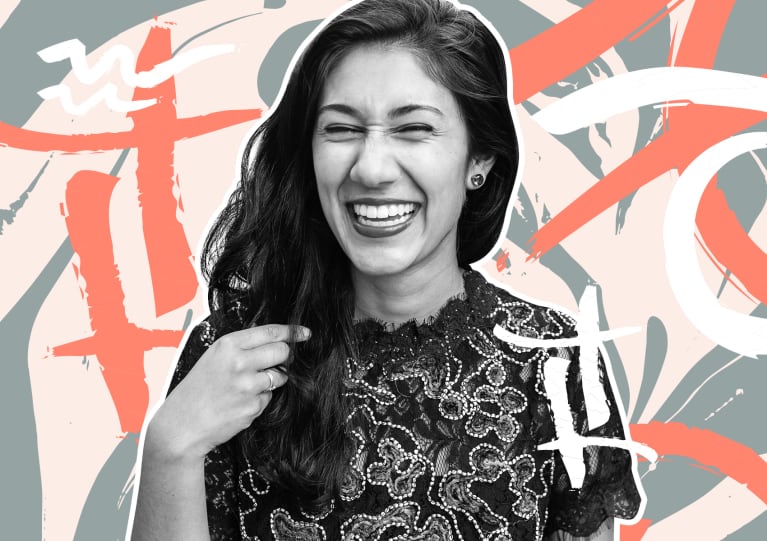 This week, the AstroTwins share how to take full advantage of all of the creative, collaborative energy in the air.
On Monday, a new moon in Gemini will spark some powerful partnerships.
On Monday, June 3, the annual new moon in Gemini draws kindred spirits together under its magnetic force field. If a casual friend or co-worker starts looking like the Khloe to your Kourtney, investigate the greater potential of your platonic bond. Gemini rules siblings and peers, so maybe, there's more to mine with someone who shares your DNA. Before you know it, the two of you could be cooking up yacht trips to Turks and Caicos, attracting six-figure #sponsorship deals, and planning each other's future baby showers. Or hey, maybe you'll just meet for rooftop drinks and festival road trips all summer, which is also perfectly fine! And probably a lot more reasonable of an expectation.
Now is a great time to discuss what might someday be, since this verbose lunation helps you articulate your visions. If you're feeling stuck, find yourself a sounding board! Whether you're "workshopping" it out with a BFF or an amazing life coach, visionary ideas emerge via dialogue. Under this intellectual—and changeable—lunar lift, leave them in the simmer pot instead of rushing to craft a business plan in 48 hours. You can turn up the heat slowly but surely between now and corresponding full moon in Gemini this December 11 and watch your mental gems become a reality.
On Tuesday, you'll want to be careful about what you make public.
When it comes to sharing trade secrets, choose your confidants wisely. On Tuesday, June 4, messenger Mercury updates the global privacy policy, winging into cozy, private Cancer until June 26. For the next couple of weeks, be more discreet about what you share in whispered exchanges and on social media. You don't need friends popping up during your Hinge date because you location-tagged your tiramisu. Plus, your moments of togetherness are simply more special when you're present and making eye contact rather than ignoring your company while you caption a selfie. All kinds of heartfelt exchanges warm up quickly with Mercury in the sign of the nurturing Crab, from family bonds to romantic relationships—especially the kind that have cohabitation potential.
Speaking of which, when was the last time you visited your folks or planned a girls' weekend? Start coordinating schedules! With the winged messenger in this intimate sign, you could be hitting the road before June is through. The next question is, who's gonna host? With domestic streaks activated, the fun could start when you blow up the air mattresses and set the table for eight.
On Saturday, Venus enters Gemini and kicks off a "global flirt alert."
Another wave of partnership-powered momentum flows in this Saturday, June 8, as ardent Venus flits into Gemini, picking up where Monday's new moon left off. A global flirt alert is active until July 3, so follow those butterflies! You could meet your match somewhere "mobile" like the food truck line or on the dance floor, or somewhere intellectual, like a book club or self-development seminar. Bring that wit and conversation. Sapiosexuals rule the game while Venus hovers in this intellectually stimulating sign. Can't think of anything to talk about? Culturally edify yourself. Peek at the celebrity gossip and headline news, but dive into the arts section—and some "legit lit," like a book that would make your English teacher proud. Check out museum exhibitions and galleries featuring up-and-coming artists. Meet friends for live music, open mics, and lecture series. There won't be any need to rehearse opening lines after that. (Although, personally, we do enjoy a good, "What's your sign?" as a lead magnet...)
Pillow talk could be plenty spicy with this articulate energy afoot, but the fun will happen in equal measure OUTSIDE of the bedroom. Couples should fill their shared calendar with activity dates, road trips, and evenings on the town with mutual friends. Venus in Gemini helps with communication—and that means listening, too, not just delivering long monologues. Practice mirroring back what your partner said instead of rushing to respond. When people feel heard, they feel loved. Welcome to the validation station!