7 Things You Need To Know Today (June 26)
Written by
Leigh Weingus
Leigh Weingus is a New York City based freelance journalist writing about health, wellness, feminism, entertainment, personal finance, and more. She received her bachelor's in English and Communication from the University of California, Davis.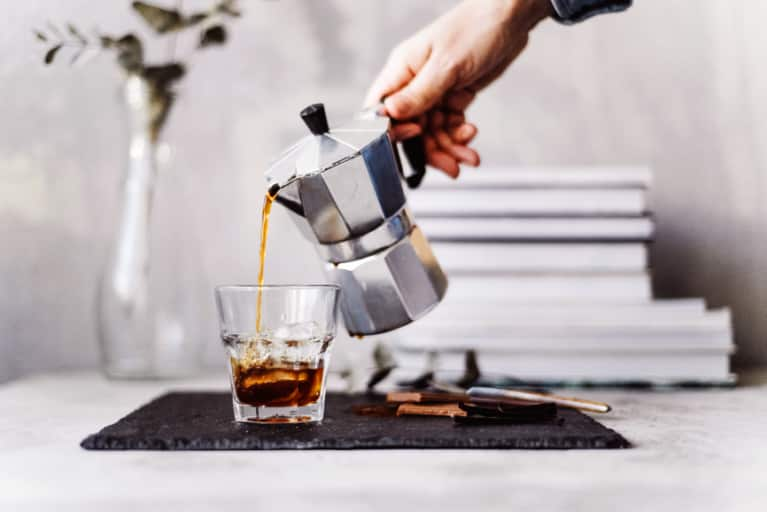 1. If you take your coffee black, you might be a psychopath.
Sure, you could also just like it that way, but how can you tell? A new study in Appetite found that a preference for bitter flavors was linked to psychopathic behavior. The strongest link was between bitter foods and "everyday sadism," or "enjoyment of inflicting moderate amounts of pain on others." So black coffee alone doesn't make you a psychopath, but if you know someone who digs bitter tastes and also seems to take pleasure in other people's misery, you might just have found a psychopath. (indy100)
2. There's another reason be wary of ticks.
The Lone Star tick, found mostly in the southeastern regions of the United States, is giving people meat allergies. How does this happen? Well, according to scientists when the tick bites another type of mammal before a human, it can trigger a person's immune system to make antibodies against a sugar found in red meat, dairy, and gelatin. (TIME)
3. Want a better memory? Pass the EVOO.
New research has shown that superfood extra virgin olive oil improves the memory and brain function of mice, fending off neurological diseases like Alzheimer's. We'll take any excuse to put more EVOO on everything. (USA Today)
4. Oslo can't ban cars, so they're banning parking spots instead.
Back in 2015, the Oslo government put an exciting plan into motion to ban cars from the city's center and make it more foot traffic–friendly. But after receiving harsh backlash, they had to press pause on the plan. Now they're removing parking spaces from the city center in an attempt to lower emissions instead. Can you say clever? (Fast Company)
5. This summer, NYC billboards will show feminist art, not ads.
Beginning June 26, an initiative called "The Future is Female," organized by the nonprofit organization SaveArtSpace, will splash art created by women across the cityscape as a means of improving New Yorkers' daily lives and celebrating, what else, women! (Huffington Post)
6. An Australian woman made history by breastfeeding during a Parliamentary vote.
Senator Larissa Waters has made headlines as the first woman to issue a vote in Parliament while breastfeeding. The vote was on black lung disease, and when questioned about her decision, she said, "Black lung disease is back among coal miners in Queensland, and Alia [my daughter] was hungry." Hopefully, this is the kind of thing that will be the norm—and thus no longer news—shortly. (The Cut)
7. Your 100% natural chicken might have some very sketchy ingredients hidden inside.
According to a lawsuit filed by consumer-advocacy groups, that natural chicken you're picking up at the grocery store might contain some very suspicious substances—such as ketamine, a common club drug. While the assumption is that it's used as a sedative for the chicken, that doesn't make it any less alarming. (Grub Street)