6 Things You Need To Know Today (June 20, 2018)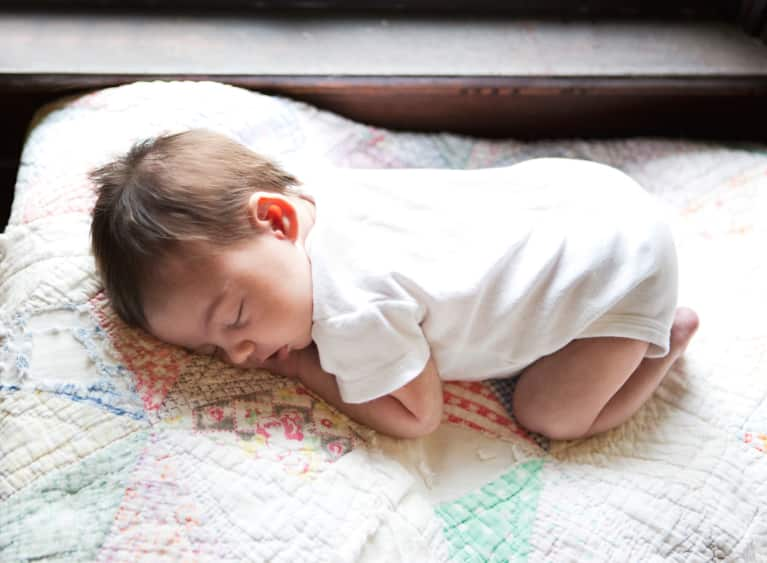 1. Tummy time might be crucial to a child's physical development.
Pediatricians are now speaking to the value of tummy time for newborn babies. While tummy time has proved helpful in cognitive development and a decrease in sudden infant death syndrome, now, doctors are looking at the ways in which the routine can help prevent positional plagiocephaly—a condition where babies develop flat patches on their heads. The conclusion? Varied and constant change of movements and positions are your best choices when your baby is awake. (NYT)
2. A new study is the largest one yet to examine the effects of lithium medications on babies.
New research out of the Icahn School of Medicine at Mount Sinai compared data from 727 lithium-exposed pregnancies to a control group of 21,397 pregnancies that were not exposed and found that babies exposed to lithium—a compound found in medication for bipolar disorder and depression—were one and a half times more likely to have birth defects. (Science Daily)
3. The NIH just pulled the plug on a controversial alcohol study.
The study was found to clearly favor its sponsors, some of the world's biggest alcohol companies, and was canceled by the National Institutes of Health this past week. After outside experts concluded that the study was being designed to favor the health benefits of drinking, it was ended—a big win for unbiased science, and evidence of how funding, which often comes from big food, beverage, and pharmaceutical companies, can have outsized effects on outcomes. (Science Mag)
4. The health consequences of BPA are even more far-reaching than we thought.
A new study finds that the grandchildren of mice who were exposed to Bisphenol A—a common plastic additive—were more likely to exhibit signs of mental distress. While the study was performed on mice, researchers suspect the findings could have implications for humans too, saying "While more work needs to be done, the multigenerational effects observed in California mice pups could thus also have ties to human communication deficits as seen in people with autism or other neurobehavioral disorders." (Science Daily)
5. Could alcohol be to blame for the declining birthrate in Cameroon?
After a bar opened in the village of Monge-le-Bosquet, Cameroon, the women of the village found something peculiar: Their birthrate was declining. Researchers on the case theorize that the uptick in alcohol consumption could have something to do with this, as drinking too much has been associated with a number of adverse health problems—decreased fertility included. (Science)
6. Climate change could destroy hundreds of thousands of coastal homes in the next 30 years.
A new survey by real estate website Zillow finds that if greenhouse gas emissions continue to fuel global warming, 311,000 coastal homes run the risk of flooding multiple times a year within the next 30 years. This is yet another reminder that climate change isn't a problem for tomorrow—it's already having devastating consequences for many. (mindbodygreen)