6 Things You Need To Know Today (June 19)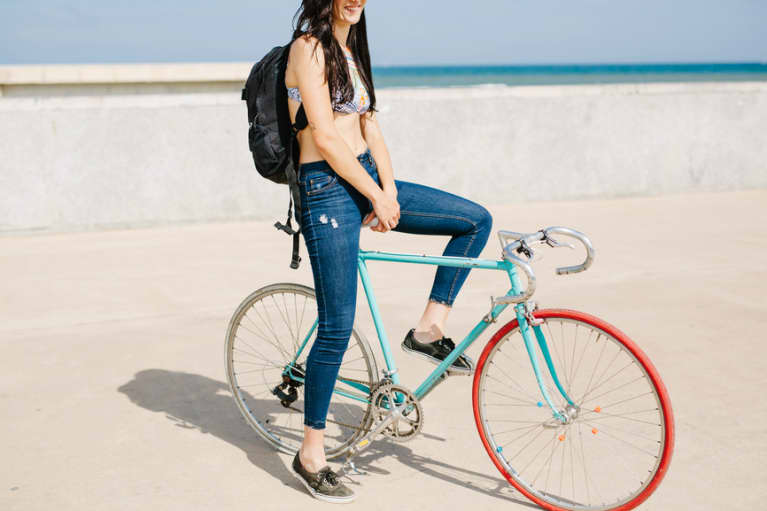 1. This woman-led company wants to save the Earth from the damage your jeans have caused.
How? By making plant-based indigo dye a sustainable option for denim. "Something can be plant-based and still industrial," Sarah Bellos, the CEO and founder of Stony Creek Colors, told Racked. "We've spent a lot of time figuring out: How do we reclaim our wastewater and use it again? How do we actually quantify how much nitrogen we're sequestering? All these are things that, when you can implement them across a large scale, are really exciting, instead of keeping it artisan for the sake of it." Now that's a promising approach to the fast-fashion conundrum. (Racked)
2. What the way you draw circles says about you.
Americans are more likely to draw circles counterclockwise while people in Japan tend to draw circles in the opposite direction. British, Czech, Australian, and Finnish circles were drawn counterclockwise as often as American ones. Some countries are even more regular—around 90 percent of French, German, and Filipino drawers submitted circles drawn counterclockwise—and 95 percent of people in Vietnam drew their circles this way. (Quartz)
3. What's the best natural sugar alternative?
The search for the best sugar alternative is on as it becomes increasingly clear just how bad sugar is for us. While scientists continue to experiment with different substances (think honey, maple syrup, and coconut sugar), so far there's nothing that can quite replicate plain old sugar. Still, consumer and industry trends indicate that there is a huge interest in finding a sugar replacement, so scientists aren't stopping anytime soon. (FoodDive)
4. A new allergy shot has been approved by the FDA.
And it's way cheaper than Mylan's EpiPen—which has long been criticized for being totally unaffordable. The new drug is called Symjepi and comes in two single-dose syringes. It's expected to hit shelves later this year. Peanut and bee allergy sufferers, rejoice! (The Verge)
5. This 93-year-old veteran is helping NASA record pollution.
For the past 30 years, Bernie Fowler has waded into Maryland's Patuxent River every June wearing white sneakers to test the clarity of the water by measuring how deep he could go while still seeing the tops of his sneakers. Now NASA is using his data, endorsing what they've coined the "Fowler's Sneaker Depth" method, and commending him as a "citizen scientist." (Popular Science)
6. Take a peek inside the future of the "milk" industry.
The Silicon Valley lab of Ripple, a plant-based milk made of pea protein, is rife with activity as the company churns out a healthy alternative that doesn't taste like peas at all. Innovation like this comes at a great time, with non-dairy milk being an estimated $2 billion market in the U.S. that's expected to shoot up to nearly $3 billion in 2020. (Fast Company)