6 Things You Need To Know Today (July 31, 2017)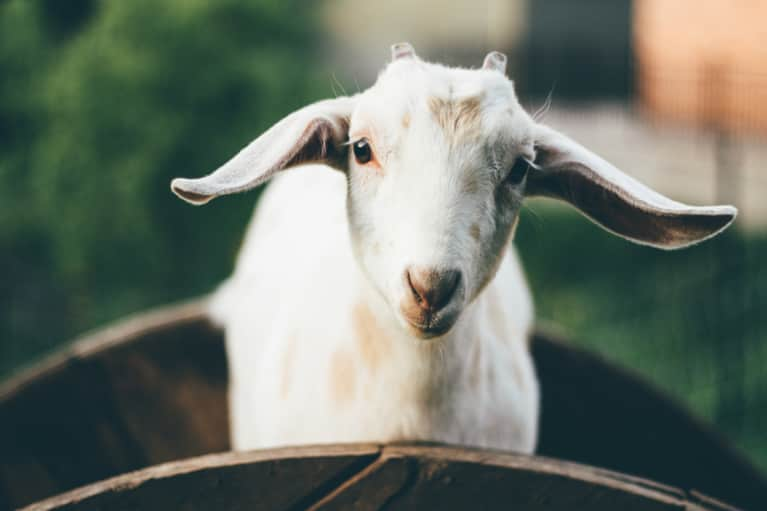 1. It's official: 2017 is the year we became obsessed with goats.
It started with goat memes, continued with goat yoga, goat Instagram profiles, and goat video games. There's no doubt that 2017 is the year of the goat. If you didn't know, now you know. (NYT)
2. The eclipse is coming, and NASA wants you to become a scientist for a day.
A solar eclipse is only three weeks away, and NASA wants you to do your part to help gather data. On August 21, NASA will be using the Global Learning and Observations to determine just how epic this eclipse really is by asking people all over North America to record the temperature, weather, and more. Do your part! (Popular Science)
3. We've been hearing a lot about pre-existing conditions lately.
But what does that actually mean? A pre-existing condition is a health issue—anything from cancer to asthma—that predates insurance coverage and could make it difficult, super-expensive, or even impossible to get a policy. According to the Kaiser Family Foundation, before the Affordable Care Act took measures to protect people with pre-existing conditions, about 27 percent of adults under 65 years old had a condition that could lead insurers to deny them coverage. (Time)
4. Nearly one-third of American adults are insufficiently hydrated—and the risks are higher for some than others.
A new study from Harvard T.H. Chan School of Public Health looked at data from more than 8,000 adults aged 20 to 74 and found that people of color were 40 percent more likely to be inadequately hydrated compared with white adults. People with lower incomes were 20 percent more likely to be dehydrated than those with higher incomes. (Harvard)
5. Can't sleep? It might be your neighborhood.
A new study found that, when other factors were accounted for, people's neighborhoods had a significant impact on the quality of their sleep. Interestingly, it was the residents' subjective opinion of the neighborhood that mattered more than objective elements like noise pollution. (CityLab)
6. The car of the future is here.
Tesla's Model 3 debuted last Friday, and it's already shaking up the market. The more affordable electric vehicle (it starts at $35,000) has already sold out for its first year of production, meaning many of those who have preordered the car won't receive it until 2018. (Wired)