Your Weekly Horoscope Is Here: What's In The Stars For You?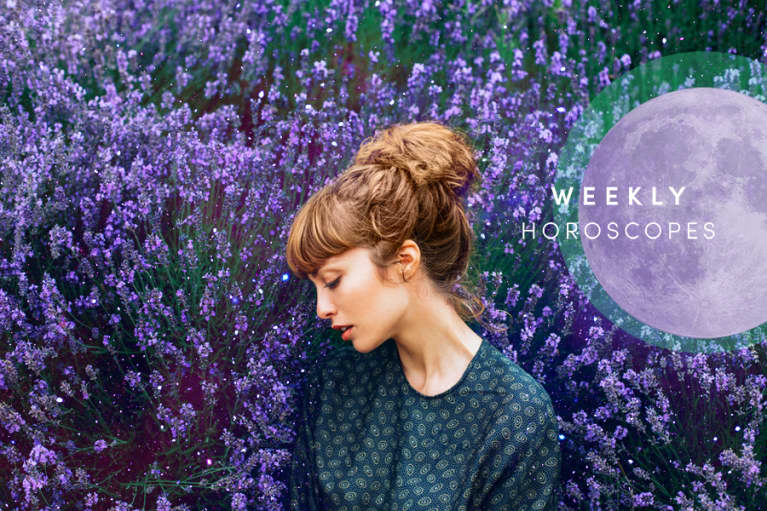 Love hearing from The AstroTwins? Check out Ophi's appearance on our new podcast, where she offers insight on crucial topics like how to handle Mercury retrograde, what to do if you're in a relationship that's astrologically incompatible, and the rituals we should all be prioritizing when there's a new or full moon.
Happy, uh, Inter-dependence Day? Tomorrow, July 4, Venus heads into cooperative, communicative Gemini until the 31st. Could this whole "free agent" thing be a little overrated? This Venus cycle sets our systems to pairing mode for July. The search for kindred spirits is on—but not necessarily the marrying kind. Gemini governs our peers and platonic pals like bandmates, travel buddies, soul friends and project partners.
If you feel a strong click, explore! Just don't get hung up on the "happily ever after" thing. Venus in Gemini helps us enjoy the present moment and the people who are in it, even if they drift off in new directions come August. You never know: These casual connections might evolve into permanent fixtures. But first, take July to test the waters to find where the strongest synergies lie.
And sure, you can find true love while Venus is in Gemini. But it might start out as a low-pressure friends-with-benefits situation or remain "undefined" in the beginning. (An opportunity to play the field and do some "competitive market research" that should not be wasted!) Dating apps could deliver better search results with Gemini's mobile magic. Freshen up your profile and see who has logged on. It only takes one right swipe to strike gold.
The passion factor increases on Wednesday, when flirty Mercury moves from reserved Cancer into roaring, red-hot Leo until July 25.
Game on! With Gemini's gift of gab and Leo's glamorous finesse, date planning could become a competitive sport. Enjoy the seduction process—and weave in photo opps—whether you're getting all dressed up or setting the atmosphere for an undressing (cameras off, please). If you're in a relationship, Venus in Gemini makes it easier to communicate diplomatically and find creative compromises.
Socializing with your S.O. can stimulate new topics of conversation for the two of you. Fill the shared calendar with road trips, fancy dinners and at least one romantic overnight—even a staycation at a hotel with in-room spa services. Side-by-side massages? Mercury in Leo likes!
The annual ambitious full moon in Capricorn could bring your resolutions to fruition.
Oh, and remember those New Year's resolutions you started mapping out in late December? Maybe…maybe not. But this Sunday, July 9, you may hit a few of those milestones under the light of the annual full moon in Capricorn. Are those goals manifesting in a way that brings you joy? Could they use some mid-year tweaks—or a full-on course correction? Maybe a peak has turned into a valley or a distracting detour; perhaps you just reached the finish line and are not sure where to turn next.
Pause to plug in new GPS coordinates and get yourself back on track. If you're coasting along happily, this ambitious full moon lays down the gauntlet. What's the next challenging milestone you want to tackle? Humans can only settle in stasis for so long before that urge to grow kicks in. But first, how about celebrating what has been accomplished since 2017 began?
If you look back over the past six-plus months, you're sure to see evolution, even if it's come with a painful lesson or two. Give yourself props for being a survivor even if you don't have a tangible success story to tick off quite yet. To refill your tanks, write out a gratitude list: Appreciation paves the road to abundance!
Want more insight into what the year has in store for you? Check out your love horoscope to learn more about yourself in relationships. Then, read your sun sign's full monthly horoscope here.