6 Things You Need To Know Today (July 25, 2017)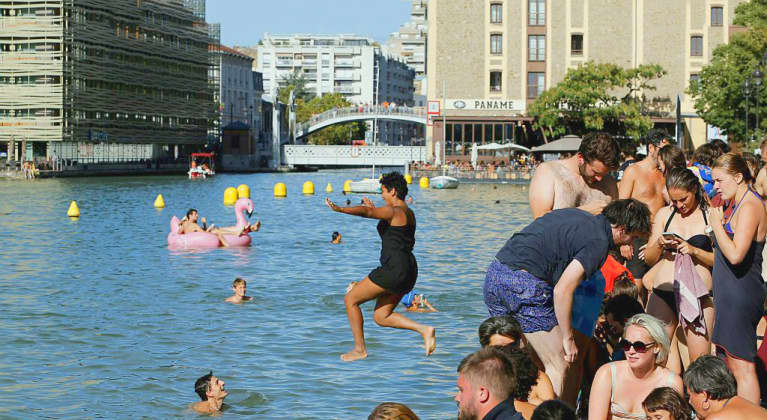 1. Paris is turning its canals into swimming pools.
Following a decadelong water cleanup initiative, the City of Light just opened its first open-air swimming enclosure—an outcove that is directly connected to a public waterway, separated only by filter mesh to keep large debris out. Here's hoping this kick-starts a trend of major cities making their water safe for public enjoyment. Could the Hudson be next!? (City Lab)
2. Finally, a Bloody Mary you can drink for the good of the planet.
The Real Dill, a Denver-based pickle company, achieved zero waste by turning their seasoned brine (which they were trashing before) into a Bloody Mary Mix. They also compost any residual produce scraps. "We want to have a positive impact on the environment around us," the founder said. (Fast Company)
3. Has breastfeeding become a status symbol?
While the practice has been shown in many studies to be beneficial to babies, the opportunity to breastfeed is not equally available to mothers of different socioeconomic backgrounds. Wealthier women have more access to maternity leave and support, making it easier for them to devote time to breastfeeding. (Quartz)
4. Most data on concussions applies only to men—but that's changing.
Since men have a much longer history of being involved in professional sports, there is infinitely more data on the male response to concussion than the female response. Even when those responses were studied in mice, only male mice were studied. Now, female athletes and scientists are pushing for a change, and studies have already shown evidence to suggest women may be more susceptible to concussions, and their symptoms may linger longer. (NPR)
5. Don't move in with your partner unless you're ready to share everything.
And we really mean everything. According to new research, couples who live together also start to share skin bacteria. Scientists were able to identify cohabiting couples using only skin microbiome analysis with 86 percent accuracy. (Science Daily)
6. When it comes to grocery shopping, millennials have no problem spending big.
According to a new report from Bankrate.com, millennials spend an average of $797 per month on groceries, which is a higher amount than any other age group. Dare we say all that money is going toward avocado toast ingredients? (FoodDIVE)