6 Things You Need To Know Today (July 21, 2017)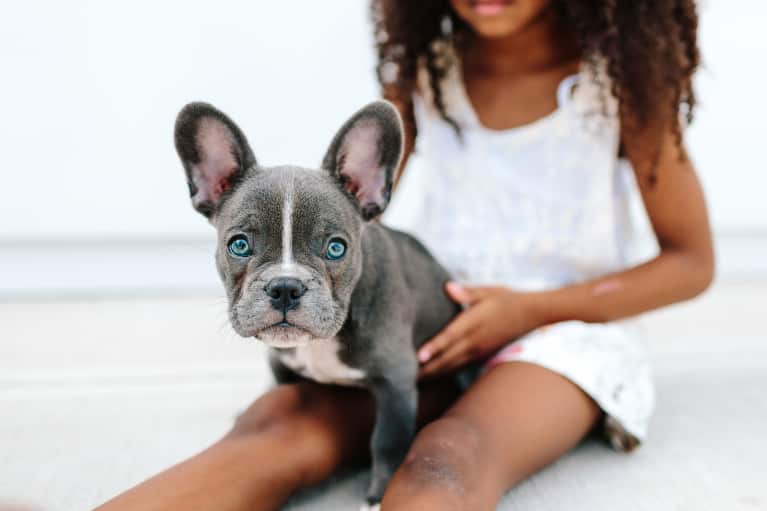 1. It's not just your imagination—dogs really are super-friendly.
In fact, a new study finds that dogs actually contain a genetic variant that makes them incredibly affable (versus, say, their wolf ancestors). The genes found in dogs are linked to those that cause Williams-Beuren syndrome, a disorder that causes humans to be exceedingly trusting and friendly. Using this info, you can go for a genetically friendly breed of dog, if desired. (ScienceMag)
2. There's a shortage of OB/GYNs in five metro areas.
If you live in Las Vegas, Los Angeles, Riverside, Miami, or Orlando, hold on tight to your OB/GYN. And according to the American Congress of Obstetricians and Gynecologists, there will be an overall shortage of up to 8,800 gynecologists in the country by 2020. Yikes. (STAT)
3. When you eat is just as important as what you eat.
A new study published in Cell Metabolism explains that when the circadian rhythms of nocturnal mice were disrupted when feeding occurred during the day, during their rest time, they were unable to lose weight even on a restricted-calorie diet. This has implications for how scientists study intermittent fasting, weight loss, and longevity and points to the significance of night-time eating as a source of failed weight loss or weight gain in humans who are making other efforts to lose weight. (Science Daily)
4. And you thought we're using too much plastic now.
A new study finds that if we continue to use plastic at the current rate, over the next 30 years we will produce four times more plastic than at any point in history. That's 26 billion metric tons of plastic waste by 2050, half of which will be dumped in landfills and the environment. Time to change our consumption habits, stat. (Science)
5. The brain's reward pathways play a major role in falling (and staying) in love.
A psychologist at the University of Chicago, Stephanie Cacioppo, has studied a decade of research in the neuroscience of love. Her findings show that the brain's reward pathways allow us to take the love leap and keep us feeling "in love." These pathways regulate the release of the neurotransmitter dopamine, which makes us crave the object of our affection because being around them makes us feel good. Once you're in love, if the relationship remains satisfying, just thinking about the person makes you feel good and can diminish feelings of stress and pain. (Scientific American)
6. What's your guilty pleasure?
Whether it's a glass of wine on Friday night or a rich piece of chocolate at the end of the day, it's always fun to see how you stack up compared to famous people. Fran Lebowitz, for example, considers reading a guilty pleasure, while Betty White goes all out on a hot dog and french fries for lunch. (The Cut)