6 Things You Need To Know Today (July 18, 2018)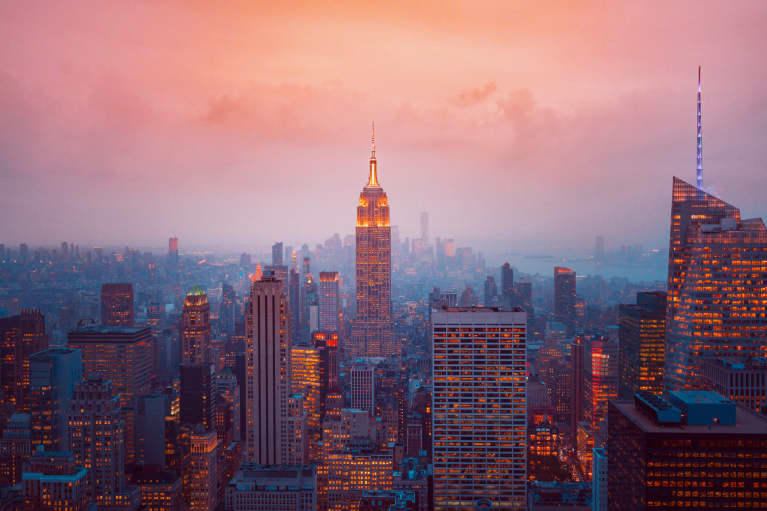 1. NYC just became the first city in the world to report to the UN with sustainability updates.
NYC continues to tackle climate policy head-on, and the Big Apple has pledged to reduce its greenhouse gas emissions 80 percent by the year 2050. The city recently completed a voluntary review of its eco-friendly initiatives and reported to the U.N. with updates. This is just one example of cities taking progress into their own hands in response to the federal government's lack of climate change policy. (City Lab)
2. As temperatures rise, grades may fall.
A new study published in PLOS Medicine looked at the effect of indoor air temperature on the cognitive function of healthy college students—and the results were surprising. Students who lived in a dorm without air conditioning fared worse on simple arithmetic and memory tests and had slower cognitive response times overall. With record-breaking heat sweeping the United States, this study could have important implications for school and job performance across the country. (NPR)
3. This park will make you rethink everything you thought you knew about trash.
The brainchild of the Recycled Island Foundation, the base of a new floating public park in Rotterdam is constructed entirely of recycled plastics. It's a beautiful example of the fact that with a little creativity we can transform trash into real treasure. (Inhabitat)
4. Liver cancer is on the rise.
A new study showed that in the last 16 years, deaths from liver cancer have gone up 43 percent. The rise can be attributed not to the seriousness of the condition but to the sheer number of people being diagnosed with it. So is there anything can we do about it? Experts say that it's important to know that more than 70 percent of liver cancers are caused by underlying liver disease, which has been linked to obesity, smoking, alcohol consumption, and certain infections. (CNN)
5. A new wave of spas are catering to cancer patients.
Cancer patients used to be excluded from massages, making them miss out on this vital self-care practice. Now, a new spate of spas are offering cancer-sensitive treatments and menus that account for issues like soft-tissue damage, sensitive lymphatic systems, and more. (NYT)
6. The UN just built an eco-friendly tiny home in the middle of NYC.
The United Nations has teamed up with Yale University's School of Architecture on a new tiny home design that embodies many of the U.N.'s Sustainable Development Goals, and New Yorkers are free to explore it at their leisure today. If you're around the U.N. Headquarters in midtown, go explore it! (Inhabitat)