6 Things You Need To Know Today (July 18, 2017)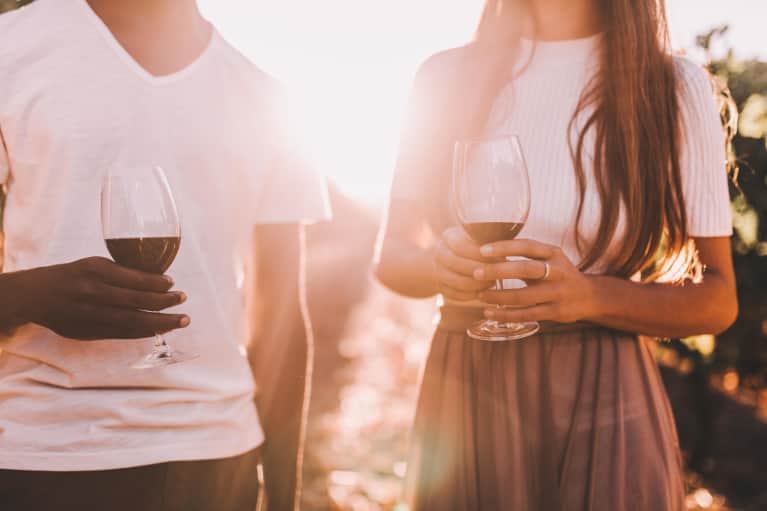 1. The Mediterranean diet may prevent dementia.
In more good news for people who enjoy their meals with a side of wine and turquoise ocean, a new study has found that the Mediterranean diet lowers the risk for dementia by a third. The study followed 6,000 older Americans. (CNN)
2. Biking to work can make you less stressed and more productive.
You might have already known that cycling to work could reduce your risk of early death by 40 percent. But now there are even more reasons to start. Turns out, people who commute via bike are less stressed for the first 45 minutes in the office than people who commute by car. And how stressed you feel early in the morning is a strong predictor of how the rest of your day will shape up. (The Guardian)
3. Yes, happiness affects your physical health.
A new review of studies finds that "subjective well-being"—or how much you enjoy or are satisfied with life overall—has an impact on your physical health. So if you're chronically unhappy, take it seriously, as it could lead to bigger health problems down the road. (Science Daily)
4. Does your gut bacteria make you a better person?
Scientists have known for years that parasitic infections can cause the host animal to harm itself, but what if microbes can also do the opposite? Researchers are now exploring the idea that microbes could be responsible for the way animals act selflessly and altruistically toward their own kind, a phenomenon that has puzzled scientists for a long, long time. (Scientific American)
5. Can Instagram be an empowering place?
Social collectives like Women With Superpowers, which lives solely on Instagram at present, are capturing women in their elements. Whether it's portraying them in full makeup or having just rolled out of bed, the account focuses on qualities—rather than the tangible things—that make these women magical and worth following. (Vogue)
6. Are tiny homes the answer to the housing crisis?
These less resource-intensive spaces are popping up all over Baltimore, thanks to a nonprofit called Civic Works. The organization calls on local firms and people to design their own tiny house and ensure it stays an affordable option—between $50,000 and $60,000—down the line. (City Lab)