The Genius Way This Food Superstar Starts Every Day With (Healthy!) Dessert
Contributing Food Editor
By Liz Moody
Contributing Food Editor
Liz Moody is a food editor, recipe developer and green smoothie enthusiast. She received her creative writing and psychology degree from The University of California, Berkeley. Moody is the author of two cookbooks: Healthier Together and Glow Pops and the host of the Healthier Together podcast.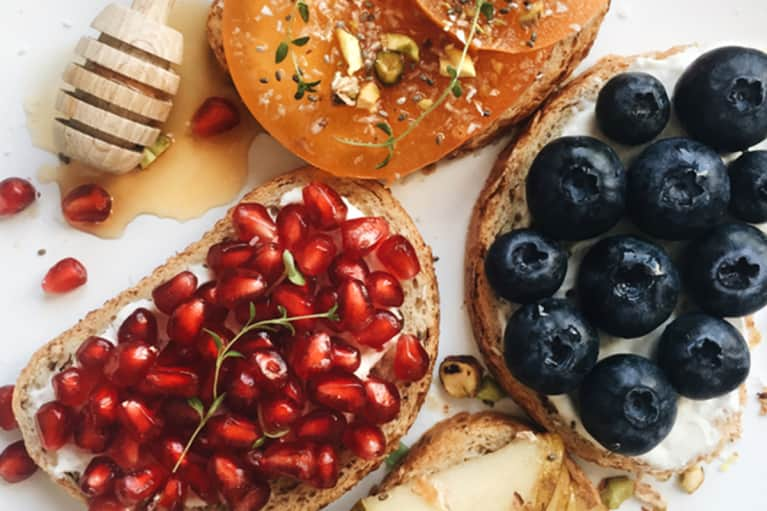 Our editors have independently chosen the products listed on this page. If you purchase something mentioned in this article, we may
earn a small commission
.
Jessica Seinfeld is a philanthropist and the woman who taught all of us how to sneak vegetables into every meal (and, yes, she's Jerry's wife). Now, she's back with a new book, Virtue and Vice, which is all about that which is good for our bodies, with a bit of good-for-our-soul (read: chocolate cake) thrown in for good measure. On a rainy spring Friday in New York, we chatted about the genius way she starts every morning with dessert, her top three virtue foods (and her top three vice ones!), and the healthy snack that's always in her fridge.
Her go-to morning "dessert."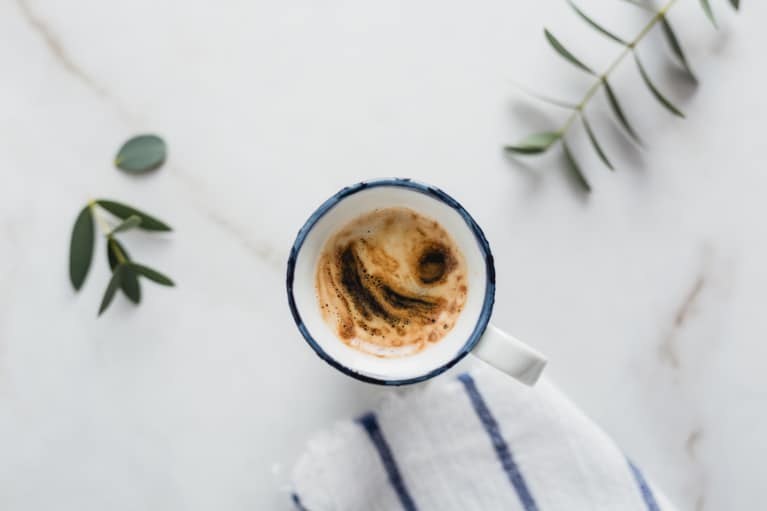 Jessica takes a can of coconut milk, refrigerates it for a few hours, then scoops the coconut cream from the top and whips it in her blender every week. She then stores the coconut whipped cream in her fridge and adds a heaping spoonful every morning to her freshly brewed coffee. "It feels like a big treat," she said. "And when you start off with a treat, it's a little easier to be virtuous for the rest of the day."
The healthy foods she eats daily (and the vices she'll never give up).
Her virtues? Cabbage, citrus, spinach, and wild blueberries. She often has a green smoothie for breakfast made from an orange, spinach, and frozen wild blueberries. "I think spinach is a miracle vegetable," she said. "Together with wild blueberries, they're so rich in all of the nutrients that the environment right now depletes from our bodies." She's a fan of cabbage for its versatility. "You can use it as bread for a sandwich, it can be the star of a salad, and the crunch is really refreshing," she said. "It's one of those foods that's really food for you and really fun to eat." Her vices? Jessica's a carb woman. "I could eat a whole basket of warm bread and cold butter. I also love chocolate cake—we just had it again last night for Jerry's birthday."
Her 5-minute healthy snack.
OK, this one's a bit of a cheat—you have to do some work to prepare it, but then it takes no time to make. A couple of days each week, Jessica spends 20 minutes chopping up raw vegetables like carrots and red peppers. She stores them in a container with ice water and puts that in the front of the fridge. "Every time I'm rummaging around in the fridge or pantry in one of those snacking moods, I grab vegetables instead of, say, chips," she said. "It's one of those life hacks I've found that's an investment in my health."