Weekly Horoscope: 3 Planets Are Conspiring To Make Us More Honest In All Of Our Relationships
mbg Contributors
By The AstroTwins
mbg Contributors
Ophira and Tali Edut, known as the AstroTwins, are professional astrologers based out of New York and Seattle. Their work has been featured in The New York Times, Elle Magazine, Vogue and Good Morning America and they are the authors AstroStyle, Love Zodiac, Shoestrology, and Momstrology.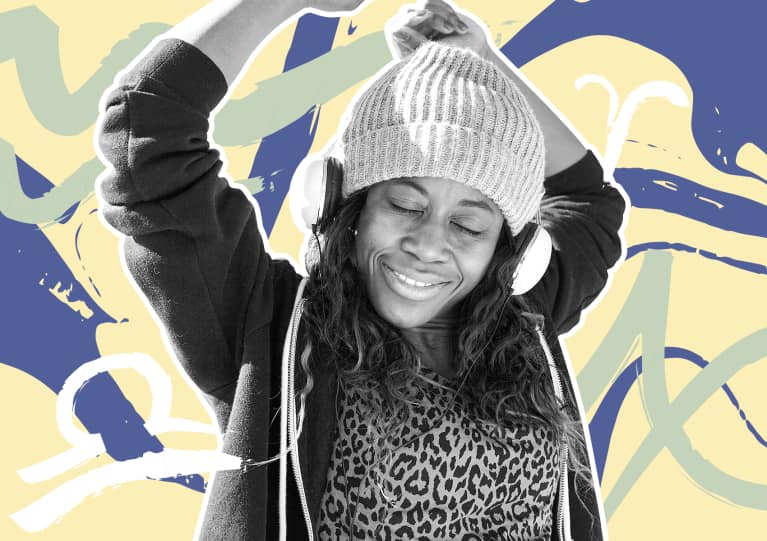 This week's horoscope from the AstroTwins explains why it's time to get real in your relationships, visit your shadow side, and look before you leap into anything.
On Monday, Venus enters Sagittarius and ushers in more honest relationships.
Enough with the seductive mystique and the cat-and-mouse games. This Monday, January 7, Venus hauls her fine self out of hiding as she leaves Scorpio's caldron and boards Sagittarius' carnival float. The love planet has been weaving in and out of Scorpio since September 9, an extended cycle due to a (fairly brutal) retrograde that went down from October 5 to November 16. The highs! The lows! The agonizing extremes! It's been hard to get interpersonal relationships onto an even keel for the past few months, especially since no one really felt like laying their cards on the table.
But that all changes on Monday as live-out-loud (and tell-it-like-it-is) Sagittarius rules Venus' roost. Until February 3, candid confessions could come spilling out, blowing covers on lovers everywhere. And thank goodness for that! Life is too short to conceal feelings, covertly strategize, and maybe waste hours on a going-nowhere obsession. Sagittarius is the zodiac's gambler, and Venus' new directive is to take a Vegas-size chance on romance. Better to find out sooner than later if feelings are reciprocated. During this happy-go-lucky three-week circuit it will be easier to brush off a "rejection" and keep on swiping…and probably laugh about it all and become BFFs with your now not-so-secret crush. Cross-cultural connections will simmer with extra spice, and there couldn't be a better time for couples to take a bae-cation—or singles to have an irrefutably hot vacation fling! Can't get away? Find your romantic and artistic stimulation, anywhere BUT "the usual places."
On Friday, Pluto asks us to open up and get real with our loved ones—and ourselves.
This Friday, January 11, it's "ready, set, evolve" as the Sun's bright rays beam onto Pluto's subterranean depths. While Venus is keeping things light and breezy, this is one day to sing a more soulful tune. Pluto is the guardian of our deepest secrets. But with el Sol flipping on the stadium lights, it's going to be hard to keep that intel buried underground. So once again, here's a prompt to open up and get authentic. If you've got something to confess, don't wait for the local paparazzi to break the story. Instead, tell it yourself. The news is best delivered firsthand than through a "source" or a spin doctor. Even if your record is as clean as freshly laundered sheets, the Sun-Pluto conjunction can prompt some deep and soulful awakenings. You might even treat Friday like a one-day retreat. Meditative reflection can help release some of the lingering intensity from 2018. And don't be afraid to peer in the dark places in your psyche. As Carl Jung said, "Shadow work is the path of the heart warrior." We're not saying you should let your inner Darth Vader take command of the starship. Just admit that he exists in you. Owning those edgier parts of ourselves is the best way to gain an enlightened command over them. Ready to give an area of your life an extreme makeover? The combined forces of the ambitious Sun and alchemical Pluto will bring the motivation to tackle the massive mission straight-on!
On Sunday, Neptune warns us not to dive into anything too soon.
Tread carefully on Sunday, though, when trance dancer Neptune floats into a confusing square with Jupiter, distorting your view. While the red-spotted planet is comfortable taking risks, Neptune isn't the best at reinforcing sound judgment. Just be sure to look before you leap—and make that your mantra for the rest of 2019, since this cosmic combo will happen two more times, on June 16 and September 21. Boundaries don't have to be barriers, but this is not the weekend (nor the year) to dive into anything without reading the finest of the fine print.