7 Things You Need To Know Today (January 5, 2018)
mbg Contributor
By Leigh Weingus
mbg Contributor
Leigh Weingus is a New York City based freelance journalist writing about health, wellness, feminism, entertainment, personal finance, and more. She received her bachelor's in English and Communication from the University of California, Davis.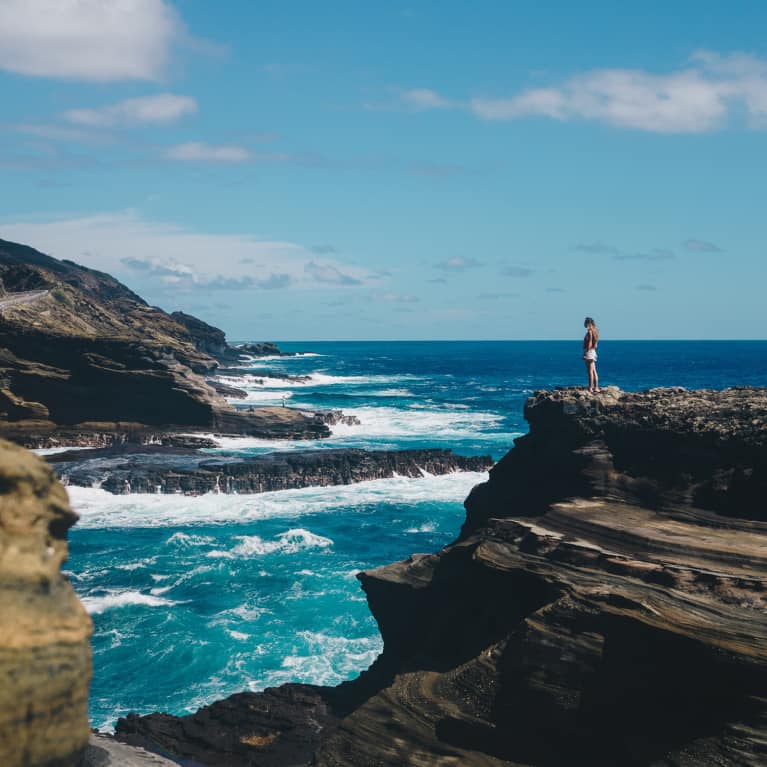 January 5, 2018 — 9:40 AM
1. Climate change is a huge threat in Hawaii.
Thanks to global warming, sea level around Hawaii is expected to rise by up to 3 feet by 2100. According to a new report, this could wipe out 25,800 acres of the state, cause more than $19 billion in economic losses, and force 20,000 people away from their homes. (Grist)
2. In the Netherlands, there's an obstacle course for the elderly that teaches them how to fall well.
Physiotherapist Diedke van Wijk runs the WIJKfysio center, which focuses on well-being for the elderly. She teaches them how to balance on rocky roads with gymnastic equipment meant to mimic treacherous sidewalks like ramps and blow-up bumps. The goal is to strengthen their confidence in navigating tricky terrain, and when they do fall, teaching them how to fall well. (NYT)
3. A new study suggests that perfectionism is responsible for rising rates of depression in Gen Z and millennials.
The study, published in Psychological Bulletin, said, "[N]eoliberalism and its doctrine of meritocracy have combined to shape a culture in which everybody is expected to perfect themselves and their lifestyles, by striving to meet unrealistic achievement standards." Combined with social media, which puts our lives on display, the climate has become a perfect storm for anxiety and depression. (Psychological Bulletin)
4. This European city is leading the way in clean air policies.
Madrid is about to implement a super-impressive clean air plan. The city will double the number of sidewalks, open "zero emissions zones" that only allow residents and zero-waste vehicles. After 2020, you will only be able to park in the city's center if you have an electric vehicle. (City Lab)
5. A California mom just gave birth to twins with different birth years.
Born just before midnight on December 31, 2017, baby Joaquin Jr. Ontiveros was followed by his twin sister, Aitana de Jesus Ontiveros, the next year. The family's doctor said it's never happened to him in his 35-year career. That's something to celebrate! (ABC)
6. Before you abandon your New Year's resolutions...
You should know that studies show that focusing on healthy behaviors like reducing tobacco use, moving your body, and eating a little bit healthier can cut your risk of cancer by up to one-third. (EurekAlert!)
7. It's official—this was the worst diet of 2017.
A panel of experts has declared the keto diet the least healthy diet of 2017, tied with the similar Dukkan diet. They're concerned about high fat intakes, and low fiber consumption. As with any diet, it's important to work with a functional expert and listen to your own body—and prioritize quality ingredients no matter what (the difference between high healthy fat consumption and high unhealthy fat consumption is drastic!). (CNN)