7 Things You Need To Know Today (January 25, 2018)
mbg Health Contributor
By Gretchen Lidicker, M.S.
mbg Health Contributor
Gretchen Lidicker earned her master's degree in physiology with a focus on alternative medicine from Georgetown University. She is the author of "CBD Oil Everyday Secrets" and "Magnesium Everyday Secrets."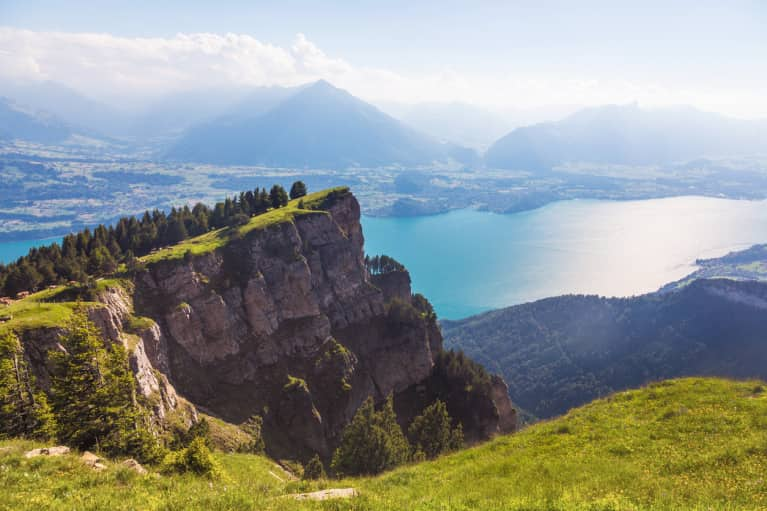 1. Unsafe air is a huge threat, but these countries are cleaning up their act.
According to this year's Environmental Performance Index (EPI), poor air quality is the biggest threat to public health. The countries that are leading the way with clean, clear air? Switzerland, France, and Denmark. (Science Daily)
2. Exercise stimulates your body's internal organs to party.
A new study published in Cell Metabolism explains how exercise prompts our body's internal organs to communicate with one another, which in turn ramps up internal processes and signals the body to keep moving throughout a workout. In short, the interior systems of our bodies are super complex and mysterious in ways beyond our imaginations. (NYT)
3. How can you tell if you're overtraining?
While we all know that there are endless mental and physical benefits of regular exercise, most people who exercise multiple times a week sustain an injury at one point or another. Experts agree that there is a "sweet spot," or the point at which you're reaping the benefits of exercise without getting injured. If you're looking to take preventive measures against injury, make sure not to avoid overtraining, make progress slow and steady (for example, don't run 3 miles one week and 8 the next), and get enough sleep. (The Washington Post)
4. When it comes to managing your weight—your neighbors matter.
A new study, published in the New England Journal of Medicine, studied 1,500 military families stationed all around the world. They found that moving to an area where obesity rates are higher can be linked to an increase in BMI and risk of being overweight. In other words, when it comes to your health, your environment is crucial. (mindbodygreen)
5. If the U.S. pulls out of NAFTA, we might have to kiss avocados goodbye.
U.S. officials are meeting this week in Canada to decide if they want to withdraw from the North Atlantic Free Trade Agreement, which is the main reason avocados are freely imported from Mexico. If we do pull out—a move President Trump is calling for—it will cause produce prices from these countries to rise steeply. (FoodDive)
6. A new index that ranks big pharma companies on their contribution to antimicrobial resistance was released today.
According to the index, GlaxoSmithKline is in the lead followed by Johnson & Johnson for putting the most measures in place to combat antimicrobial resistance. This is an attempt to incentivize large companies to formulate new antibiotics that don't contribute to antimicrobial resistance, which accounts for more than 700,000 deaths a year and counting. (Science Mag)
7. For the first time, a Senator will give birth while in office.
Senator Tammy Duckworth of Illinois announced yesterday that she's expecting her second child. Duckworth, 49, told the Chicago Sun Times that she and her husband conceived through in-vitro fertilization. "I've had multiple IVF cycles and a miscarriage trying to conceive again, so we're very grateful," she told the paper. (Chicago Sun Times)