5 Things You Need To Know Today (January 24, 2018)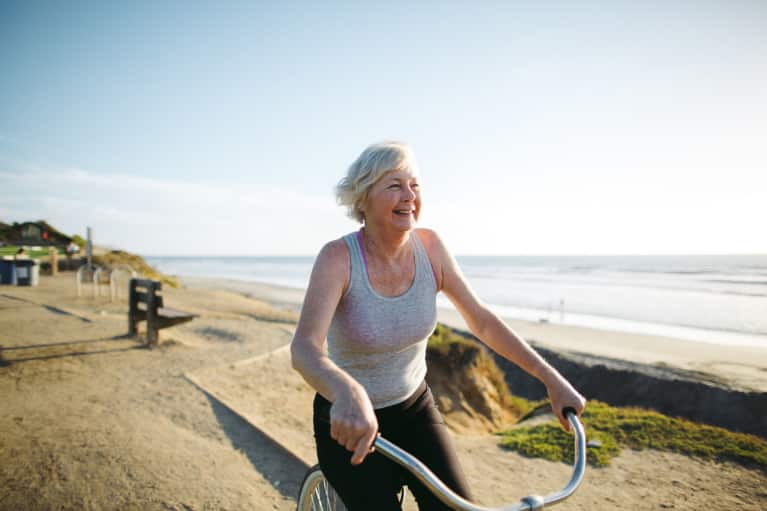 January 24, 2018 — 9:40 AM
1. There's now an FDA-approved topical serum designed to combat age spots.
Eskata was approved in December and is expected to be available for use by late April to diminish or banish unwanted "age spots." Eskata is essentially a highly concentrated hydrogen peroxide liquid that dissolves age spots while sparing the skin around it, something that more crude methods like freezing them off or using a scalpel aren't able to achieve. (NYT)
2. To stave off depression, teens might want to spend more time outside.
A new study in the Journal of Adolescent Health found that teens who have access to nature—specifically trees and woodsy areas—tend to be happier overall. However, scientists point to the fact that simply looking at more photos of nature can boost happiness too, so city kids needn't worry too much. (mindbodygreen)
3. Holding hands is soothing—even during childbirth.
A study out of the University of Colorado found that women in labor reported less pain when they were holding hands with their partner. It's likely because holding hands is a way to transfer empathy and care. Cue the awww. (Daily Mail)
4. The future of fitness is looking a lot like your P.E. class.
While the rise of ClassPass led to a boutique fitness frenzy, it seems we're entering another era in 2018: a less exclusive, more sports-oriented style of sweating and moving. People are ditching their barre classes in favor of basketball courts, dance classes, and workouts at the YMCA. (NYT)
5. Drinking beer just got way more eco-friendly.
In the latest in "long overdue news," a company called E6PR has debuted biodegradable six-pack rings. Plastic six-pack rings are known to strangle and choke wildlife, but these new rings are made from wheat and barley so they degrade in water and won't hurt any animals that try to eat them. E6PR hopes to continue experimenting with the by-products of its beer to one day create a full-circle operation. Cheers to that! (Fast Company)