6 Things You Need To Know Today (January 22, 2018)
Contributing Food Editor
By Liz Moody
Contributing Food Editor
Liz Moody is a food editor, recipe developer and green smoothie enthusiast. She received her creative writing and psychology degree from The University of California, Berkeley. Moody is the author of two cookbooks: Healthier Together and Glow Pops and the host of the Healthier Together podcast.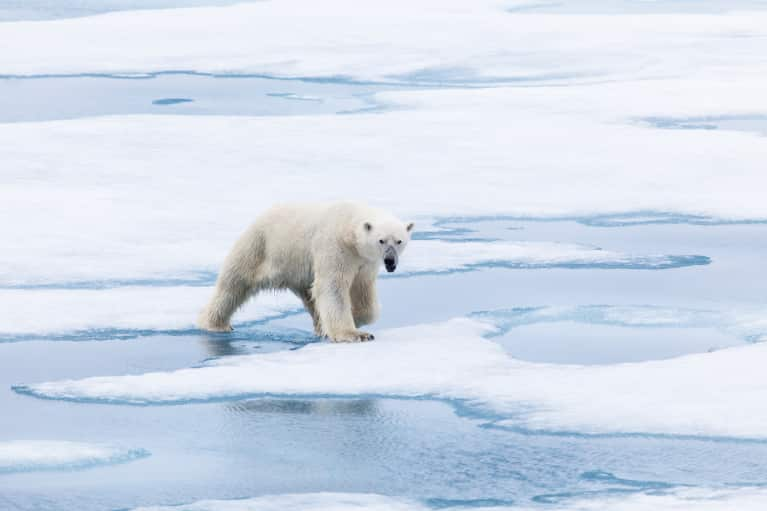 January 22, 2018 — 10:00 AM
1. Climate change is stressing all of us out.
According to a new study on how climate change affects our mental health, Americans are getting depressed and anxious about the future of our planet. The most affected? Women and people with lower incomes. (Reuters)
2. Food labeled "gluten-free" is not necessarily healthier for you.
A new study published in the Journal of Human Nutrition and Dietetics found that gluten-free food isn't necessarily healthier for you if you don't have a gluten allergy or sensitivity. On average, gluten-free food had more salt, sugar, and saturated fat that its gluten-full counterparts. (Independent)
3. Into hot yoga? Here's something to consider.
According to a new study, while there's no question that Bikram yoga benefits the body, the hot temperature of the room may not matter as much as previously thought. Actually, study participants got the exact same benefits whether they practiced in a hot room (104 degrees Fahrenheit) or a cooler room. In other words, if the temperature of your hot yoga class has been getting you down, rejoice! You can probably ditch the sweaty towel and reap the same benefits. (International Business Times)
4. If you're craving junk food, social stress could be to blame.
According to a new study published in the journal Cell Reports, when people feel social stress, certain neurons activate that make them crave junk food. So the next time you blame yourself for lack of self-control, consider taking yourself out of a situation that could be causing you social stress instead. So long, sugar crash! (The Straits Times)
5. A new study sheds more light on the connection between birth control pills and cancer.
Researchers examining longtime birth control pill users found that women taking the pill had a significantly lower risk of developing ovarian and endometrial cancer, a finding in line with previous research. In regard to breast cancer, this new study found that the pill had no affect on women's likelihood of developing the disease, in contrast to earlier studies that did find the pill correlated with elevated risk. When choosing contraception, it's important to consult with your doctor and do your own research to determine what method is best and safest for you. (Time)
6. This is how the creative mind works.
A new study out of Harvard identified patterns of brain stimulation that correlated with creativity. By asking participants to invent creative uses for everyday objects and mapping their brain's responses, they found specific similarities among creative people's brains. Using those findings, they were able to predict how creative new individuals would be based on the connections in areas of the brain.