7 Things You Need To Know Today (January 2, 2018)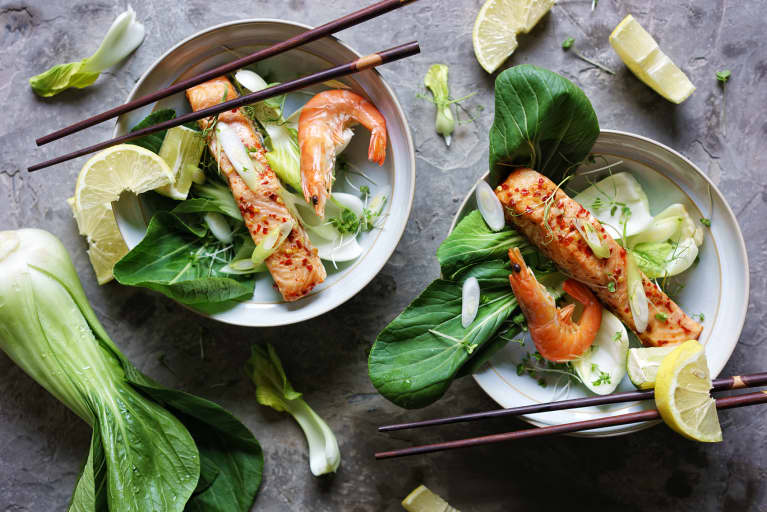 January 2, 2018 — 9:40 AM
1. Can't sleep? Eat some fish.
New research published in the journal Scientific Reports found that children who eat fish tend to sleep better, leading to better cognitive functioning overall, even when controlling for sex and socioeconomic factors. (NYT)
2. Should you shower in the morning or at night?
As with most things, when it comes to showering, there's no one-size-fits-all approach. If a morning shower is what gets you up in the morning, great. But if you happen to struggle with insomnia, you might want to give the nighttime shower a shot. Showering helps you unwind, releases muscle tension, and lowers your body temperature—all good remedies for falling asleep faster. (NYT)
3. Here's more evidence that we actually have two brains.
Neuroscientist Diego Bohórquez devotes his life to studying the enteric nervous system, otherwise known as the gut. His groundbreaking research is leading to new philosophies on how to treat conditions like irritable bowel syndrome, autism, obesity, PTSD, and anorexia by looking at a system of two brains rather than a separate gut and brain. (Ted)
4. Smoke from the California wildfires has spread around the world.
NASA just released a series of maps that show that smoke from the California wildfires has traveled thousands of miles to Western Europe. Goes to show that the devastation from natural disasters is always far-reaching. (Fast Company)
5. China just launched a groundbreaking new green initiative.
China just launched a nationwide carbon trading system, which should help China transition to a low carbon economy. It will basically allocate a certain amount of carbon emissions to corporations, and if they come in under their targets, they will be able to sell these credits to corporations that need more carbon. This will hopefully lead to more climate actions and greater investment in clean technologies, explained the president of China's WWF. (WWF)
6. Scientists are now making customized proteins.
We all have a bunch of proteins inside our bodies—about 20,000 different kinds, to be exact. And after years and years of trying, scientists have finally been able to construct proteins and predict their final shape. Artisanal proteins, anyone? (NYT)
7. Reflecting on 2017, it's clear we discovered a whole lot.
Last year, scientists found a new continent in the South Pacific, developed a way for patients to attack cancer with their own blood cells, and discovered seven new planets that might be habitable to alien life. And that's not all! (Business Insider)