7 Things You Need To Know Today (January 18, 2018)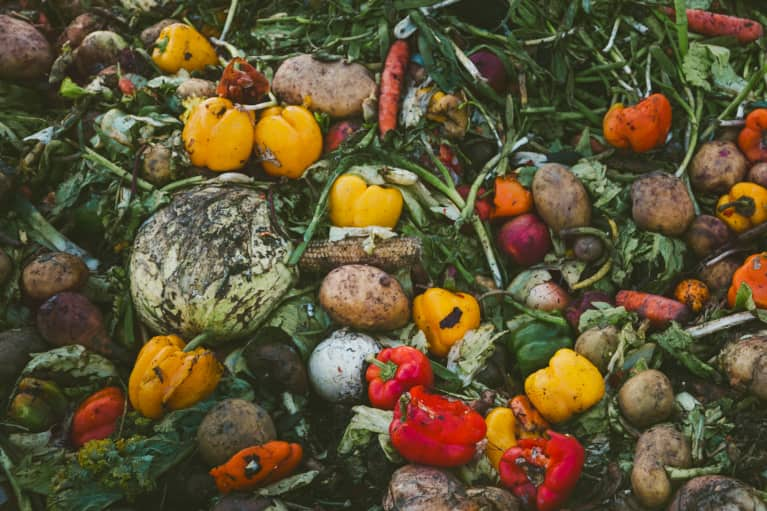 January 18, 2018 — 9:40 AM
1. Netflix is taking on the food industry with its new series.
Advertised as giving food the "true crime treatment," the new Netflix mini-series Rotten explores the injustices in the American food industry that contribute to the staggering 40 percent of food we waste in this country. Considering Anthony Bourdain also just came out with a food waste documentary, we're betting it will be a hot topic this year—and for good reason. (Food Tank)
2. Want to maintain your weight? Look to your bones for help.
A new study explored the idea that osteocytes, a type of bone cell, might play a role in weight management. The results suggested that healthy bones might actually sense changes in body weight and then make changes to our hunger signals and appetite. (NYT)
3. Trying to do it all this month? You're better off staying in and taking care of yourself.
While January may seem like the perfect month to get a jump-start on the resolutions that you swear will actually last this year, a study found that January is actually our least productive month. We accomplish only 7.2 percent of our yearly tasks in January, and that dismal productivity number is followed closely by February, in which we accomplish 7.6 percent of our tasks. Seems like the perfect month for self-care, if you ask us. (Fast Company)
4. New, safe brain-imaging techniques give us a never-before-seen look at how a baby thinks.
A new study by the UW Institute for Learning & Brain Sciences (I-LABS), published earlier this week in the journal Developmental Science, examines how babies' sense of sight and touch are interconnected and how it helps them develop a sense of self. Two groups of babies' brains were (safely) scanned—one while being touched on their hands and feet, and the other while they watched an adult being touched on their hands and feet. The same areas of the brain activated both times, suggesting that babies' brains help them develop a sense of themselves in the context of others, and eventually lay the groundwork for empathy and a shared neural network between people. (Science Daily)
5. This contraceptive app is being blamed for a whopping 37 unplanned pregnancies.
The contraceptive app Natural Cycles, which is certified in the European Union, doesn't appear to be working so well. Despite claiming to be 93 percent effective, the app, which has 700,000 users worldwide, appears to be responsible for 37 unwanted pregnancies. Yikes. (The Verge)
6. Be careful when you sneeze!
A man has ruptured his throat by holding in a sneeze. While this is a very rare occurrence, doctors still warn that when you need to sneeze, you should definitely let it out (with your nose in the crook of your elbow to protect against spreading germs to others, of course). (NPR)
7. Does acetaminophen use during pregnancy delay girls' language development?
Researchers studied pregnant women's use of acetaminophen and found that of the girls born to the study participants, those whose mothers took high doses of the pain reliever had an elevated rate of language delay at 30 months compared to those whose mothers did not take acetaminophen. The delay effect was not found in boys, who generally were slower to develop language skills regardless of mothers' acetaminophen use. (Science Daily)