4 Things You Need To Know Today (October 16, 2018)
mbg Contributor
By Caroline Muggia
mbg Contributor
Caroline Muggia is a writer, environmental advocate, and registered yoga teacher (E-RYT) with a B.A. in Environmental Studies & Psychology from Middlebury College.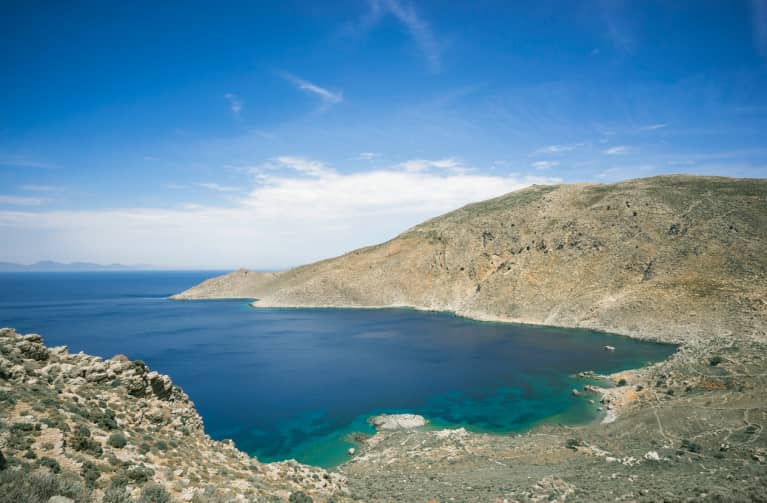 October 16, 2018 — 9:00 AM
1.
This Greek island is literal renewable energy goals.
It might be small (population: 500), but the Greek island of Tilos is a big example of progress in sustainable development. As a remote island, Tilos has relied on fossil fuels to cover energy needs. But thanks to E.U. funding, island communities have been able to focus on clean energy solutions, and Tilos is set to become the first to be powered exclusively by renewable energy, using a solar-and-wind-based energy system. (Inhabitat)
2.
Climate change is making our world less beautiful.
Spring is popping up earlier than ever, which has led researchers to conclude that plants are growing less. "Because of climate warming, plants grow earlier and more in spring, but they cannot sustain this until summer and autumn," explained the study's lead author. "That means over the entire year, the effect of warm springs on photosynthesis is small. Plants need water to grow. If plants start growing earlier, they take up water earlier from the soils, and then the water is missing in the drier summer season to sustain the growth." (Popular Science)
3.
Frustrated with your skin regimen? It could be your genes.
Although there is no gene for acne, recent research suggests that genes do play a significant role in our skin type (dry, oily, wrinkly) and its behavior—even influencing how we age. A recent study found that women who had younger-looking skin had genes active in DNA repair, protein metabolism, and mitochondrial restructuring. Adam Friedman, professor of dermatology at George Washington School of Medicine and Health Sciences, says that altering gene patterns could be in the future, but until then, sunscreen and moisturizer are your best friends. (Popular Science)
4.
These new guidelines call for pediatricians to support transgender and non-binary kids.
The American Academy of Pediatrics just released a new policy statement urging health care providers to practice nonjudgmental, gender-affirmative care, oriented around understanding and supporting children as they explore and actualize their gender identity. The policy also offers definitions of gender-inclusive terms, recommends medical treatment options for affirming one's gender, and calls on insurance plans to cover these treatments. (mbg)