Is Your Relationship With Exercise Healthy?
mbg Contributor
By Kait Hurley
mbg Contributor
Kait Hurley is the founder of kaithurley.com. With a background deeply rooted in wellness, Hurley is an educator whose mission is to help others move, meditate, and feel amazing.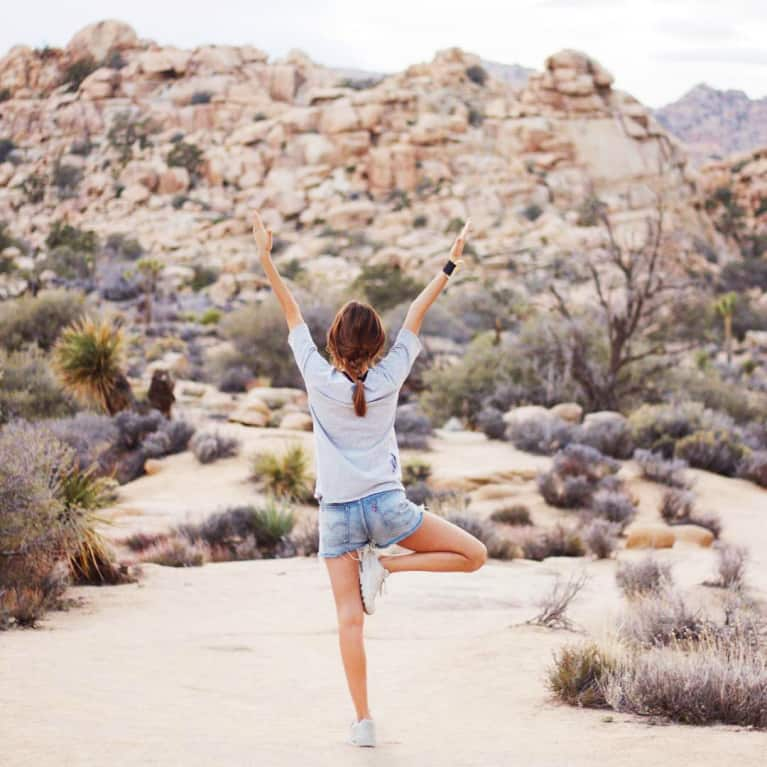 Go faster. Dig deeper. Stretch farther. More is better, right?
I used to think so. But after a decade in the fitness industry, something dawned on me: When we're constantly forcing it and giving it 150 percent, it's often because we're looking for exercise to give us something it can't. I see it so clearly because I've been there myself. For years, I fooled myself into thinking I could be perfect—more energy! No stress! Unshakable confidence!—if only I achieved more. And I thought exercise was my path to get there.
In slowing down and chilling out, I eventually found what I was looking for. But it was a long process. And the most surprising part was that it wasn't about finding answers, it was about asking questions. Are you ready to get honest and learn more about your relationship to exercise? Here are five big questions to consider:
1. Are you super rigid about sticking to a training plan?
While it's great to be intentional and block off time in your calendar for your sweat sessions, there needs to be enough flexibility in your training plan to account for how you're feeling and what's happening in your busy life. Before every workout, I take a second to ask myself, "What do I need right now?" Sometimes it's exactly what I planned for, and other times I need to pivot. If you're new to tuning in to your body, it may take some practice before answering this question is intuitive.
If that's the case, get more specific to gauge your internal state. Ask yourself: How are my stress levels? Have I been sleeping well? Am I hungry, run down, and craving a nap? Or do I feel fired up and like I need to blow off steam? Get real with yourself, and let your inner voice guide your workout for the day.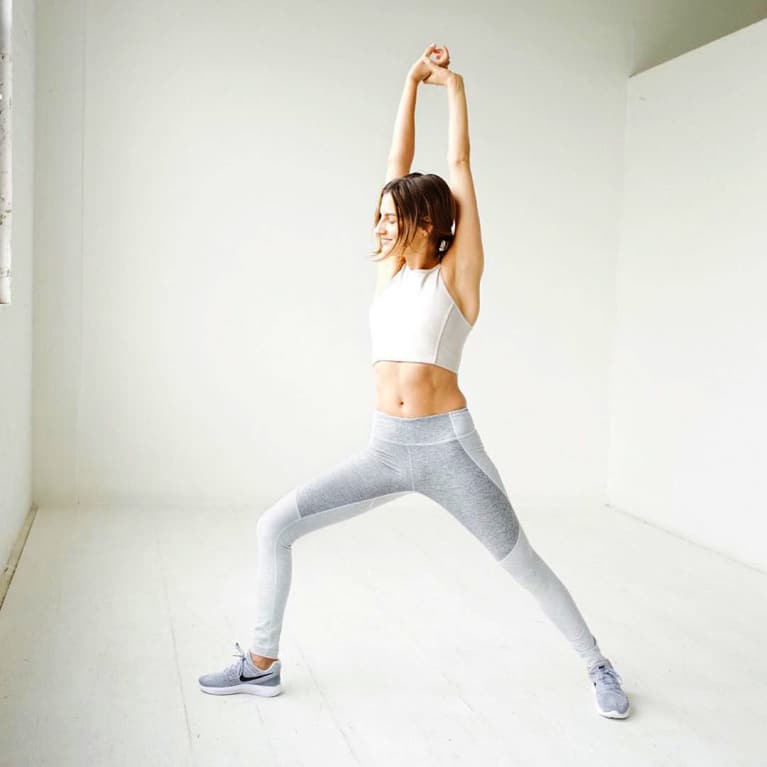 2. Do you see exercise as your permission to eat whatever you want?
Let's get one thing straight: I'm not telling you to restrict your diet or live your life hungry (and angry!). I'm not even telling you to avoid dessert or deny yourself foods you love. I'm referring to what I did 10 years ago: I would push myself to the point of exhaustion, then eat a burger and an entire pan of brownies afterward because I was starving and desperate for an energy boost. I felt like a bottomless pit on a daily basis, and I reached for a lot of sugary and heavily processed foods to try to satisfy my never-ending cravings. Looking back, I know that eating junk only led me further from my goals and added to my fatigue.
3. Are you so wiped out after your workout that you don't have the energy to live a full life?
Are you falling asleep at 7 p.m. and limping around your house? While it's amazing to challenge yourself and feel the burn, excessively intense exercise can lead to all sorts of health problems. Overworking your body causes irritability, trouble sleeping, adrenal fatigue, and—the biggie—an increase in the production of cortisol, a stress hormone that causes weight gain and weakens the immune system. To sum it up, it all comes back to how your workout affects all the other moments of your day. If you get out of your comfort zone during your workout but feel amazing afterward, that's great! Keep doing what you're doing. If not, adjust your routine a bit.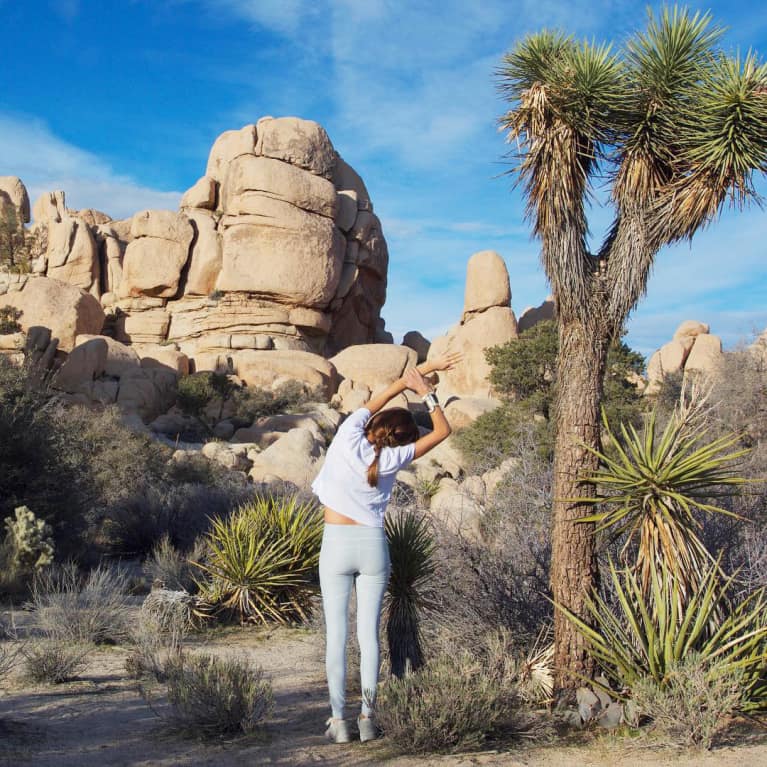 4. Do you feel overcome with guilt when you skip a workout?
We've all been there. We get home from a busy, long day and lie on the couch instead of lacing up our running shoes or popping into that yoga class. My question for you is this: What's your inner dialogue like when you miss a workout? Do you shake it off and enjoy the rest? Or do you lose perspective and spend the rest of the night beating yourself up?
If the negative self-talk and guilt happens, observe it and instead of continuing the spiral, get curious. Why are you blowing a missed workout out of proportion and acting like it's the end of the world? Have you been skipping workouts often, and are you frustrated that you're not making yourself a priority? Are you afraid you're not going to reach your goals? Is the way you move your body a big part of your identity and you don't know who you are without it? There are a zillion questions you can ask yourself. While the why behind your negative self-talk may not be crystal clear, I'm betting you'll learn something valuable about yourself and your relationship to exercise if you slow down and observe your dialogue.
5. Are you working out because you're fixated on a physical result?
Who doesn't want flatter abs or more defined arms? It's fine to want a stronger, more toned body, but obsessing over perfecting a body part will only drain your energy and lead to feelings of inadequacy in the long term. Plus, it distracts you from really enjoying your workout. At least that's what happened to me. Post college running, my biggest motivator became to maintain my Division I athlete body. Embracing that destructive mindset narrowed my perspective, and I started to see my daily workout as punishment rather than "me time" when I could collect my thoughts, de-stress, and get fresh air.
I know this is easier said than done for those of us struggling with body image, but as best you can, see what it would be like to meet your thoughts about your body with kindness. One of my favorite ways to do that is to invite gratitude in and make a list of all the amazing things my body does every day.