Is WW The Next Big Wellness Company?
Contributing Health & Nutrition Editor
By Stephanie Eckelkamp
Contributing Health & Nutrition Editor
Stephanie Eckelkamp is a writer and editor who has been working for leading health publications for the past 10 years. She received her B.S. in journalism from Syracuse University with a minor in nutrition.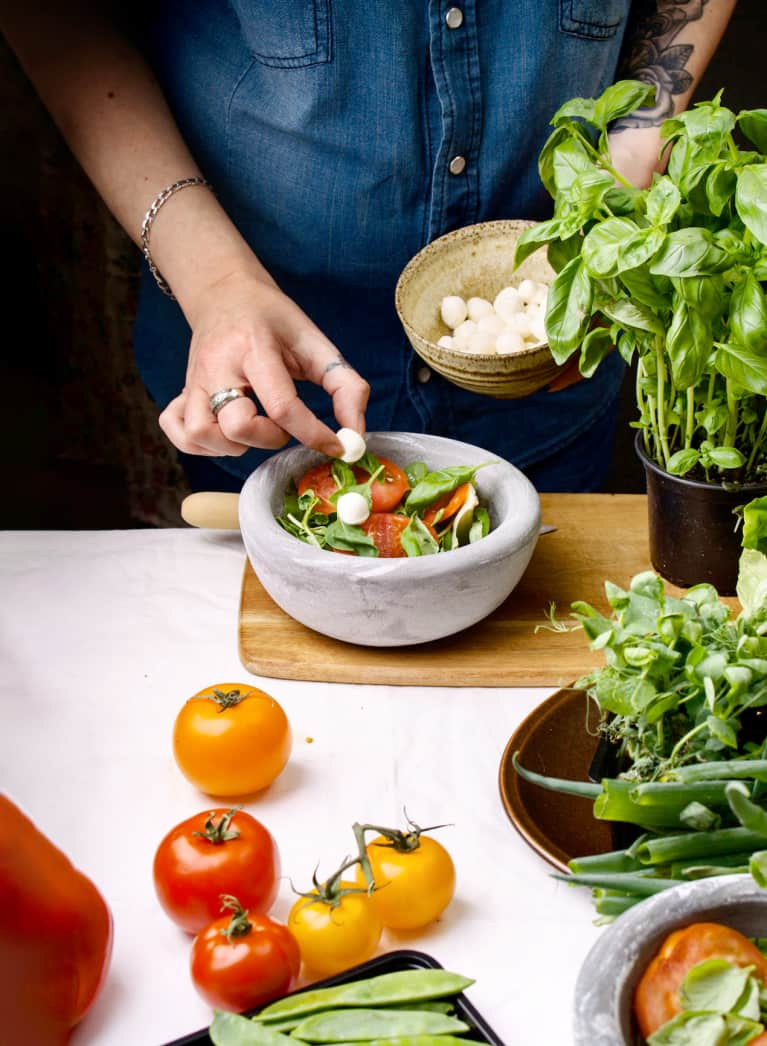 Remember when it was expected to see women's magazines with bold coverlines promising quick, effortless weight loss? You couldn't escape the enticing claims that you'd "drop 10 pounds in 2 weeks!" or "finally fit into your skinny jeans again!" Then things started to change. Slowly but surely, the conversation began shifting from quick, guilt-induced fixes for losing weight to sustainable changes that promote overall wellness. As a society, we've become hungry for guidance on what will keep us healthy for life, not just slim for swimsuit season—and now, one of the biggest names in weight loss has not only caught on, but is leading the charge.
Earlier this fall, Weight Watchers underwent a transformation as the company's name changed to WW. The newer, sleeker name is reflective of a new attitude around the WW offices, one that focuses a bit less on shedding pounds and a whole lot more on adopting sustainable habits for overall wellness.
"We are committed to always being the leader in weight management, but now we're putting our decades of knowledge in behavioral science to work for an even greater mission," says WW President and CEO Mindy Grossman.
While WW will maintain some core aspects of its program, like its points system, the way points are actually calculated is quite different—with a clear preference for whole foods. Other features of the program, like a focus on mindfulness, are completely new. WW has also expertly embraced technology, with a sleek app that allows you to track your food and movement, and connect with other members, eliminating the need for in-person meetings if that's not your thing.
The faces you'd normally associated with WW are looking a little different, too. Just this week, actress Kate Hudson and British pop icon Robbie Williams announced that they will be the newest WW global ambassadors. They'll be sharing their wellness journeys with the world as part of WW's new For Every Body campaign, which launches later this month.
Hudson, who gave birth to a baby girl in October, made the announcement on her Instagram (along with fellow WW ambassador Oprah). Her reason for joining the WW team: "My kids and my family and longevity, and wanting to be here as long as I can....it's really about the holistic approach to wellness."
Weight Watchers: Where it all began
The seed for Weight Watchers was planted when Jean Nidetch, a 214-pound woman with a self-proclaimed cookie addiction, was mistaken as pregnant by someone at her local supermarket. (Yikes, right?) She knew she had to do something about her steadily climbing weight and compulsive eating; and not long after, she called up some of her overweight friends. They started meeting at her house to talk about their complicated relationship with food, weigh themselves, and offer support. People loved it, Nidetch dropped to 142 pounds, and in May of 1963, Weight Watchers was born.
Weight Watchers looked a lot different back then. While innovative for its time, its dietary approach was quite rigid by today's standards. In one of its earliest versions, called an "exchange diet," members were told exactly how many servings, or "exchanges," of fruit, vegetables, dairy, fats, and meat they were allowed per day. Once they exhausted their exchanges, that was it. It was an indirect way of counting calories, offering very little flexibility, and it relied heavily on willpower.
Since then, there have been various iterations of the program. In 1997, the famed points system was introduced in which foods and beverage were given a value based on calories, saturated fat, sugar, and protein. Each member was given a target number of points for the day, and they had to carefully track what they ate to stay within that target. In subsequent years, the program was tweaked to allow members to eat whatever they wanted (as long as they stayed within their points) and to earn additional points by exercising.
While some nutrition education was brought into the program (mostly about which low-calorie food would fill you up the most and help you eat less), tracking food points for weight loss was still the cornerstone of Weight Watchers for many years—and this is what some functional doctors and registered dietitians have had a problem with.
"Though this wasn't the intention, the old point system could often end up rewarding lower calorie processed foods over more calorie-dense whole foods," says Amy Shah, M.D., integrative health and nutrition expert.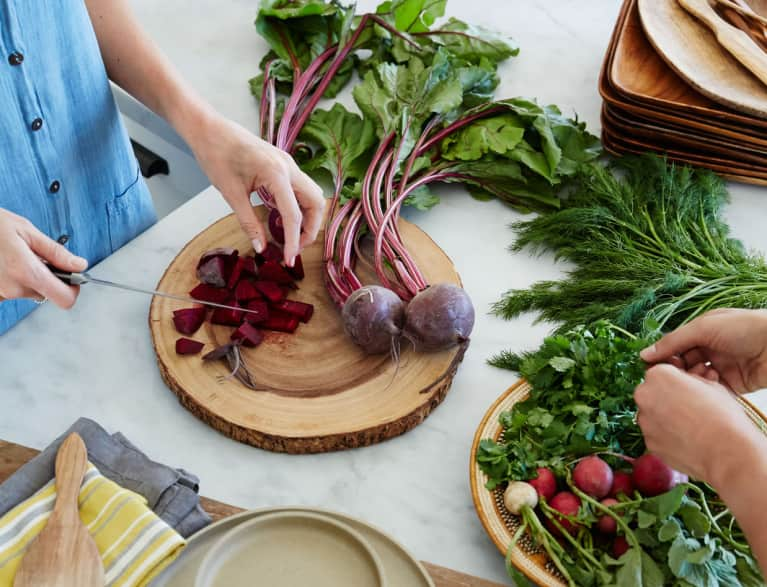 The refreshing new system emphasizing whole foods and mindfulness
Today, things are looking a little different at WW. With a new points system called WW Freestyle, you still get an allotted amount of points per day, which can increase if you exercise. But now, some of your points can roll over to the next day, and many nutrient-dense whole foods are lower in points than they used to be—or no points at all.
"This gives you the freedom to eat—without tracking or measuring—more than 200 delicious, satisfying foods, including eggs, fish, seafood, chicken breast, turkey breast, non-fat plain yogurt, beans, peas, lentils, and tofu," says Grossman.
Most experts agree, that's a really good thing. "This is moving in the right direction," says Shah. "They realized that nutrition is so much more complex than calories and macros. At this stage of nutritional science, we know that calories in do not equal calories out, and that processed calories are not the same as whole-food calories."
But while these changes may lead to weight loss, which is great, they also serve another purpose. By taking some of the emphasis off tracking, and allowing members some flexibility to use their points as they see fit (yes, even on bread), WW hopes to inspire people to eat more intuitively. That is, to take a second to really listen to their bodies, to be able to differentiate between hunger and a fleeting craving, and to honor what they need in the moment—but also to know when to say no. If you're constantly preoccupied with points or ultra restrictive rules, that can't happen.
"We're not going to tell you to 'eat this, but not that;' we're going to help you learn to evaluate each food and drink and how it fits into your life," says Grossman.
"Our purpose is to inspire healthy habits for real life—for people, families, communities, the world—for everyone. 'Real life' means that our program will always simple, and livable. To us, livability means it fits your life versus the other way around, which is why our members have embraced WW Freestyle."
WW also knows that true wellness can't be achieved in a food-focused bubble. There's a huge mental component, too, and that's why they've partnered with the acclaimed mindfulness and meditation app Headspace to deliver custom content to members through the WW app. The goal: By slowing down and evaluating our own feelings, goals, and bodily sensations through guided meditations, you can become happier, less-stressed person who's in the right mental space to make good decisions in all areas of life, including diet.
"I love this new focus on mindfulness," says Brigid Titgemeier, M.S., R.D.N., functional nutrition dietitian. "This is something my team and I incorporate into every nutrition appointment."
"So often, people are disconnected from their bodies, their breath, their feelings, their emotions, and so they eat their feelings or their stress without even realizing they are doing it," says Titgemeier. "I don't believe it's possible to help people make long-term dietary changes without helping them become more mindful, grounded, and connected to their bodies and their choices."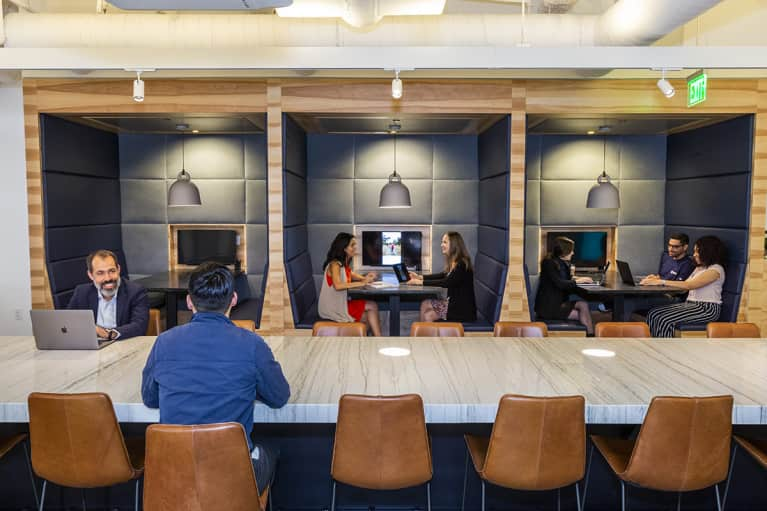 WW is fully embracing tech, and that's why you'll love it
WW has also kind of become a tech company—and that's one reason they're experiencing record member retention rates this year (up 15% from three years ago). In fact, they just opened a San Francisco office last month that's currently home to 50 members of the WW Product and Technology teams, with room to grow to 100.
The SoMa office is where all the magic and innovation happens with the WW Digital experience, including the WW app, which is essentially a one-stop-shop for all things wellness, thanks to some strategic partnerships and engaging features that go a long way toward making it "the world's everything app for wellness," which is Grossman's goal.
In addition to working with Headspace, WW has partnered with Aaptiv to deliver trainer-led audio workouts straight to your earbuds. There's also a more scientific approach to fitness in general with their new FitPoints 2.0 system, which takes into account a member's height, weight, age, and sex to recommend activities that will have the greatest impact on their health. And, in keeping true to its roots as a company built on "empathy, rapport, and mutual understanding," WW recently launched its new Connect Groups, which is like a members-only Instagram that allows people interested in similar topics (e.g. brides-to-be, vegans, yogis) to share pictures, tips, and words of encouragement.
The best part: The more you invest in your health and nutrition by tracking your fitness goals, activity, and eating habits, the more you rack up points that can be redeemed for fun products and other perks directly through the app (like, say, a kick-ass water bottle, cookbook, or travel makeup bag). This is all part of WW's new WellnessWins rewards program.
"People know us for our expertise and tools on food and weight loss, but what they may be less familiar with is how we're building what I call a 'wellness ecosystem' for everyone," says Grossman. "Whether it's about what you put in your body, how you move your body, how your mindset supports your wellness journey, or, most importantly, the community that you surround yourself with—we want to be your partner."
Oh, and we can't forget, WW is now voice integrated with Amazon Alexa and Google Assistant. So, "Hey, Google, how many points are in an entire avocado?" is something you may find yourself saying in the near future. (No judgement from us!)