Could Meghan Markle Change The Future Of Fitness?
mbg Contributor
By Krysten Peck
mbg Contributor
Krysten Peck is a freelance writer specializing in arts, wellness, brands, and visual storytelling. She received a bachelor's degree from Dickinson College.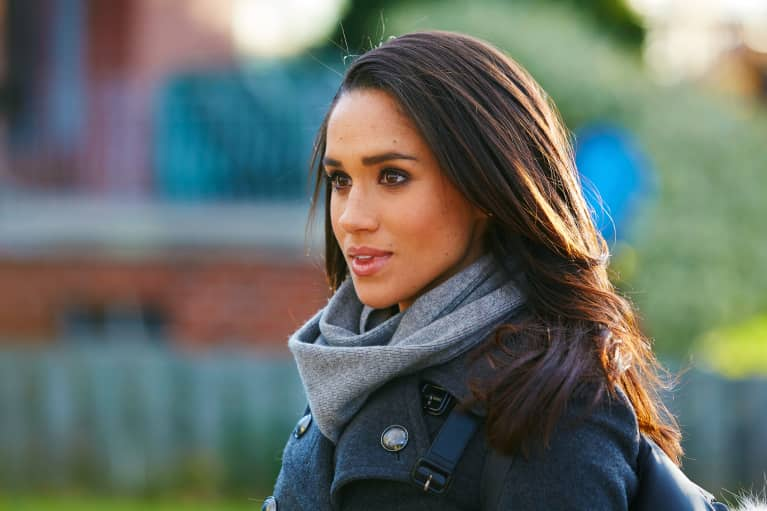 February 3, 2018 — 10:35 AM
The booming wellness craze has offered a sort of hyper-visibility behind the extreme and regimented workout routines celebrities follow. From boutique classes at cult favorites like Barry's Bootcamp and SoulCycle to one-on-one training sessions with powerhouses like Jeanette Jenkins or Tracy Anderson, there seems to be a particular fixation on uber-taxing workouts that push the body to its extremes. All this raises the question: Isn't it time for an overhaul of this lasting preoccupation with rigorous fitness?
Leave it to Meghan Markle – activist, former actress, and lifestyle blogger, and soon-to-be member of the royal family, to be well ahead of the slow fitness trend. And while there's no shortage of coverage on her favorite foods and yoga styles, there is perhaps less emphasis on Markle's nuanced manner of discussing well-being and fitness on a more holistic level.
Here's how Meghan walks the walk, showing everyone that slowing down and feeling good aren't mutually exclusive:
She's a huge advocate for yoga and Pilates.
It's safe to say that yoga is pretty much inscribed in Markle's DNA—after all, her mother, Donna, has been a yoga instructor for almost the entirety of Markle's life. While her practice has evolved since her early days, Markle affirms that she's open to yoga under different conditions, whether by candlelight or with hip-hop blaring in the background.
She approaches wellness with a 360-degree, balanced perspective.
When asked how her philosophy on well-being has shifted as she gets older, Markle details, "As I'm getting older, my approach to aging is quite different. I make sure that I take care of my skin and body, especially with the work hours I have." However, acceptance for Markle isn't reserved for just exercise and body care alone; it extends to her healthy self-image as well, which includes embracing her freckles. "My health, my state of mind, the feeling you have after a workout; all of these things drive me to step onto my mat or go to the gym," Markle told Women's Health.
Mantras keep her grounded while moving.
Not unlike many of us, Meghan also needs an extra push to make it to the gym. She relies on nuggets of encouragement like, "You've got to sweat it to get it! You've got to burn it to earn it"—a line from The Cosby Show episode in which Clair Huxtable is trained by Debbie Allen. "It's the cheesiest thing in the world I know," Markle admits, "but if I'm on the treadmill thinking I don't want to be there, I just go, 'Think of Clair Huxtable — you've got to burn it to earn it!'"
She practices movement meditation.
A strong undercurrent of Meghan's exercise philosophy is the mind-body connection. Even though she practices meditation, running is also part of her tool kit for mental clarity. "Running has always been my form of moving meditation, which I relish because it allows me to get out of my head." If she doesn't have time for a run, Markle makes sure to get out for a walk, even if it's a quick one with her dog, she tells Best Health. "If I don't have time for a long workout, I'll grab my dog and go for a quick run. Being active is my own moving meditation."
Breathwork is vital to her self-care.