Is Beverly Hills The Latest Wellness Hub?
Former mbg Deputy Editor
By Elizabeth Inglese
Former mbg Deputy Editor
Elizabeth Inglese is a writer living in San Fransisco, California. She earned her bachelor's in english literature and cultures from Brown University and her master's in writing from The University of Southern California. She's the former Deputy Editor of mbg, and has also worked for Vogue, Architectural Digest, Bon Appetit, and Good Magazine covering food, health, and culture.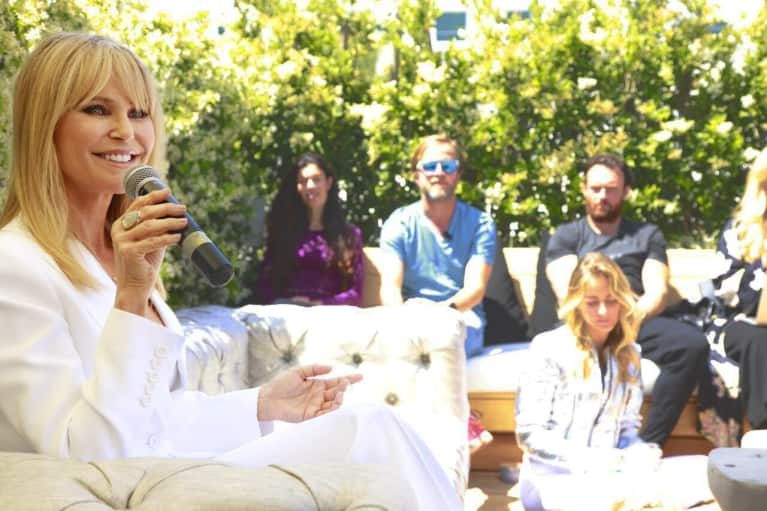 Our editors have independently chosen the products listed on this page. If you purchase something mentioned in this article, we may
earn a small commission
.
It's always been known as the city of indulgence: a place where you get what you want. So as desires for material luxury give way to a renewed thirst for holistic well-being, Beverly Hills is shifting, too. Borrowing for its latest campaign the term "Wellth" from mindbodygreen founder Jason Wachob's book, which reconceives wealth as an abundance of well-being instead of possessions, the city is embracing its new identity as a wellness destination.
Across town, the city's iconic hotels are rolling out wellness-inspired packages. The Peninsula Hotel is offering moonlight meditation, sunrise yoga, guided hikes, and newly developed health-centric meals, while down the boulevard the Viceroy L'Ermitage is adding green tea and ginger wraps to their spa menu.
Wellness leaders converged this week at Alo Yoga to discuss the evolution of values at the heart of the wellness zeitgiest. Ageless supermodel Christie Brinkley kicked off the event proclaiming, "Wellness is glamorous!" Perhaps no one person better encapsulates the shifting identity of Beverly Hills than the model who stood at the apex of fashion and beauty and now touts the virtues of organic foods, a vegetarian lifestyle, and mindfulness.
In a conversation led by Jason, the influencers delved into the pillars of the movement. Yoga celebrity Caley Alyssa spoke to the new role of fitness in people's lives. Plant-based chef Matthew Kenney outlined the new emphasis on nutrition in food trends. Feng shui expert Dana Claudat spoke to wellness in home design. James Duigan addressed gratitude as our new attitude. And meditation guru Charlie Knoles spoke about our need for inner tranquillity.
On your next spin down Rodeo Drive, you may spot the occasional Lamborghini, but odds are it will be flanked by Teslas. And those haute couture store fronts? They're not as packed as the yoga studios next door. Here's to the new wellth!