Introducing mbg's revitalize Supper Series!
Written by
Leigh Weingus
Leigh Weingus is a New York City based freelance journalist writing about health, wellness, feminism, entertainment, personal finance, and more. She received her bachelor's in English and Communication from the University of California, Davis.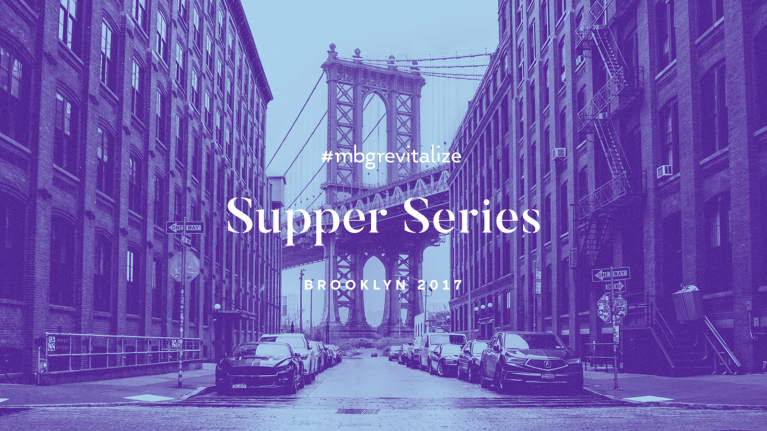 Our editors have independently chosen the products listed on this page. If you purchase something mentioned in this article, we may
earn a small commission
.
Looking to capture the magic of revitalize throughout the year? mindbodygreen is launching the brand-new #mbgrevitalize Supper Series tonight to gather together our community and continue the conversations advancing wellness. Hosted by thought leaders Samantha Boardman, M.D., actress Kelly Rutherford, and mbg CEO Jason Wachob in Brooklyn, the evening will center on positivity—its power to heal, transform, and deepen wellness. Tune in to Facebook at 6:45 p.m. EST to catch the whole conversation live, and come back to mbg tomorrow for behind-the-scenes highlights. Let's move the wellness conversation from me, my, I to You. We. All!
Why positivity as the subject for the inaugural Supper Series? Because positivity is not a Pollyanna notion, a mood to fake if you're trying to mask frustration or sadness. An optimistic outlook is a wellness tool with the power to heal the body and soothe the mind, one proven by science and championed by holistic thought leaders.
A 2016 study out of the Harvard T. Chan School of Public Health found that over an eight-year period, women with optimistic outlooks had a lower chance of dying from heart disease, cancer, stroke, and infection. "While most medical and public health efforts today focus on reducing risk factors for diseases, evidence has been mounting that enhancing psychological resilience may also make a difference," explained study co-author Eric Kim. "Our new findings suggest that we should make efforts to boost optimism, which has been shown to be associated with healthier behaviors and healthier ways of coping with life challenges."
Living longer isn't the only positive outcome of optimism. Another study conducted by Barbara Fredrickson, a positivity psychology researchers at the University of North Carolina, concluded that when people experience positive emotions—joy, contentment, and love, to name a few—you're more likely to see your life as full of possibility.
Positivity isn't a quality you have or don't have, it's a skill you can hone, a muscle you can build. Here are four ways to start a positivity practice: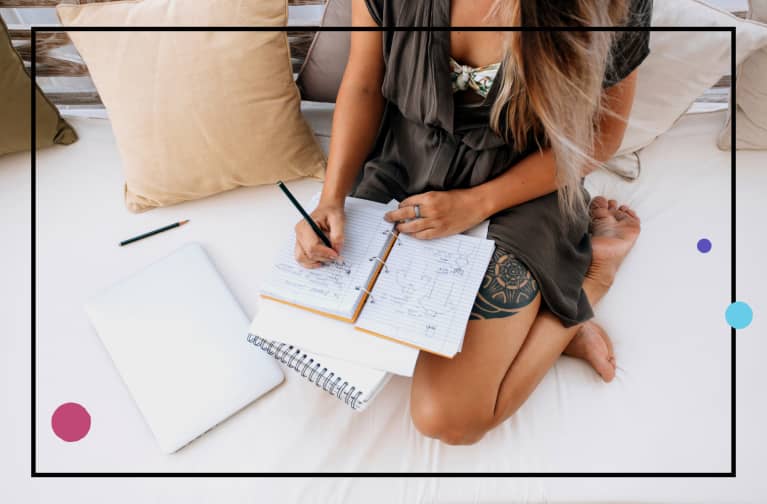 Saying thank you may seem like a no-brainer, but taking a few minutes a day to practice gratitude can make a real difference in your life. To get started, sit and acknowledge your feelings without judging them. Then take a moment to think about the things in your life that bring you joy and thank each of those things. Next, think about your struggles and send your gratitude toward those things as well. Finally, sit in silence for five minutes and repeat the word "thank you" in your mind. Try a gratitude journal to give your practice structure.
If you're trying to cultivate a positive mindset, having a welcoming, well-designed home is definitely a bonus. If you're not sure where to start, give Vastu Shashstra—the ancient Indian system of design and space arrangement—a shot. According to this practice, each home has its own energy, and certain tweaks can create more positive energy in the home. Consider setting out salt bowls, harnessing the power of scent, and cleansing your brooms and other cleaning items.
4. Eat mood-boosting foods.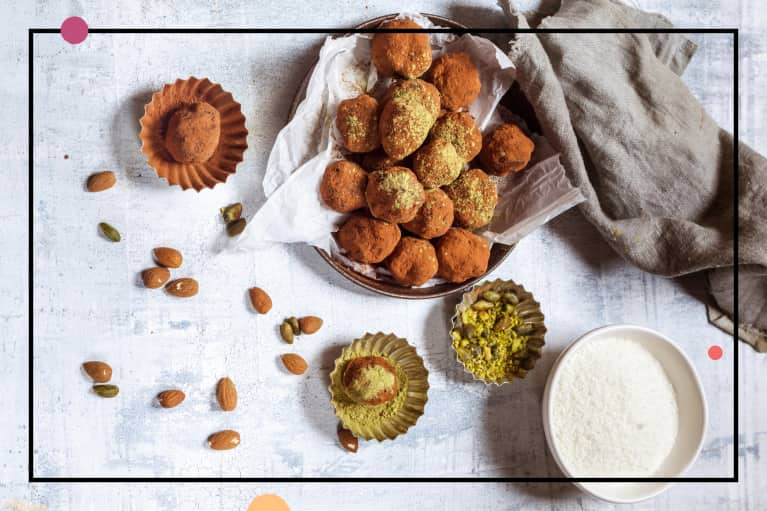 Foods have a powerful ability to impact moods. Fermented foods such as kefir, kimchi, and sauerkraut have a potent anti-stress, pro-happiness effect through their effect on the microbiome of the gut. The gut is often referred to as the "second brain" because of it's direct connection, via the vagus nerve, with the mind; numerous studies have found that supplementing probiotics has a significant impact on anxiety and depression. Cacao is another powerful mood-boosting food and not just because it tastes so delicious (although the psychological impact of consuming pleasure-inducing foods can't be overlooked!). Cacao contains high-levels of magnesium, which helps eliminate stress in the mind and body. Try to consume fermented foods at least a few times a week, and consider this your official permission to indulge in cacao-rich, low-sugar chocolate bars, or to add the superfood to your smoothies.
People are happier when they're outside. Case in point: The U.K.-bred app Mappiness sends out texts at random points in the day asking users what they're doing and how happy it's making them feel. Data shows that they're happiest when on vacations, with friends, interacting with music, and—you guessed it—spending time outdoors. In her latest book, The Nature Fix: Why Nature Makes Us Happier, Healthier, and More Creative, journalist Florence Williams explores how time outside can make you giddy, and finds that it's mostly a matter of mindfulness. Next time you're taking a walk or eating lunch outdoors, try to engage all of your senses and see if a sensation of ease and gratitude follows.
Want to wash negative energy down the drain? This color bath ritual will help with that.