I Asked The Author Of 'Grain Brain' About The Last Time He Ate Pasta
mbg Health Contributor
By Gretchen Lidicker, M.S.
mbg Health Contributor
Gretchen Lidicker earned her master's degree in physiology with a focus on alternative medicine from Georgetown University. She is the author of "CBD Oil Everyday Secrets" and "Magnesium Everyday Secrets."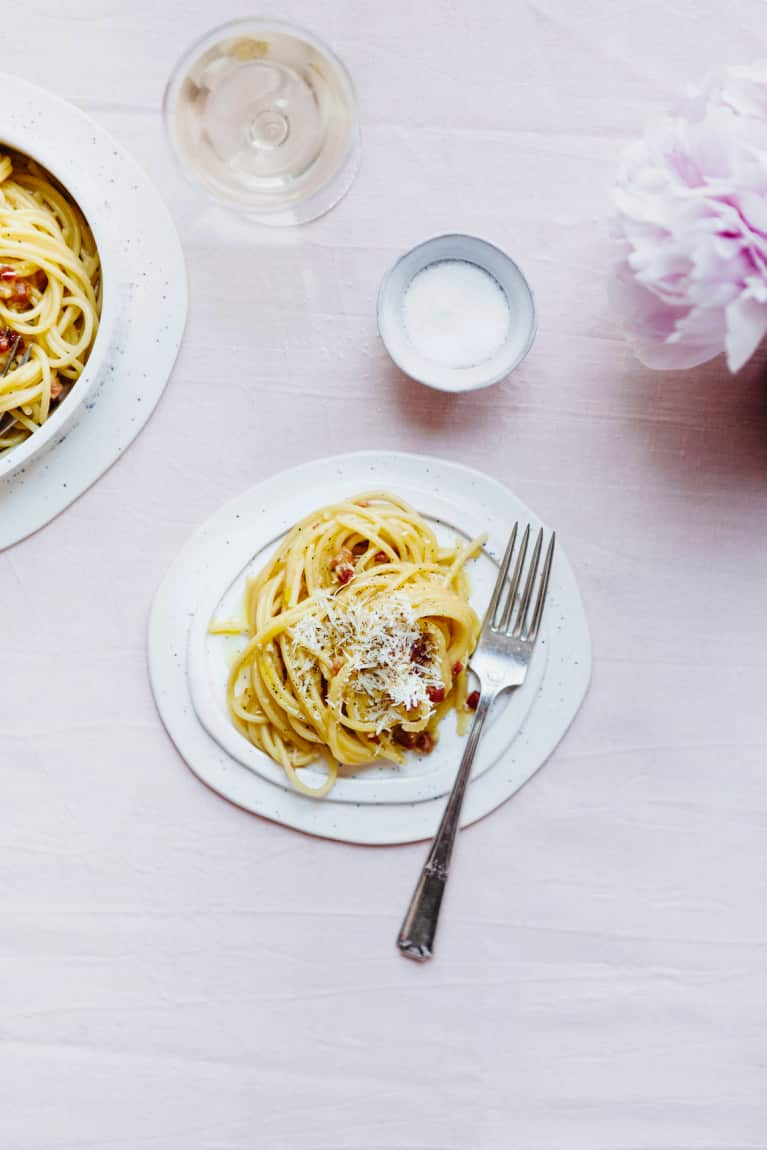 Our editors have independently chosen the products listed on this page. If you purchase something mentioned in this article, we may
earn a small commission
.
David Perlmutter, M.D., is a board-certified neurologist and the author of the No. 1 New York Times best-seller Grain Brain, the Grain Brain Cookbook, and Brain Maker. In other words, he's an expert on all things brain health, nutrition, and wellness in general. This month, he released a new and completely revised version of Grain Brain, complete with all the new research and information that's come out in the past five years.
Seeing as he's a mindbodygreen Collective member, I had the opportunity to sit down with him to ask about the book, what's new in neurology and the nutritional science of grains, and of course, when the last time he ate a carb was. Because, priorities.
Here's what he had to say:
What's changed since 2013, when the original version of the book was published?
There's been far more acceptance and validation of what were initially some disruptive ideas. That's been the biggest change. We came out five years ago with pretty good scientific support, and now we have a vast underpinning from multiple arenas that are really very supportive of not just the low-sugar low-carb ideology but a level of understanding of how it relates to the microbiome.
Was there a specific study that was an "aha" moment? One that made you feel particularly validated?
There was a study published last month in the Journal of the American Medical association (online version). It was a meta-analysis of 10 of the best studies on the effectiveness of Alzheimer's drugs, which are costing Americans close to a billion dollars a year. And what was published by Dr. Richard Kennedy showed not that they didn't work but that they can actually make people worse. One wonders how the FDA allowed that to happen. These are actually medications that are sometimes allowing people to decline more quickly.
Is there anything that was in the initial version of the book that you're now rethinking?
Grain Brain came out before Brain Maker, so it didn't leverage our information with reference to the microbiome. And I haven't said this in any other interview, but the new revised book incorporates that information and really represents a more global picture about what we can do to remain healthy—especially as it relates to our brains—that incorporates that whole new playing field as well. It explains that foods are relevant to us based on their macronutrient content directly but also indirectly through the lens of our microbiome.
So when was the last time you ate bread or a grain?
I did have about an inch of whatever the round pasta is [he couldn't think of the name, which seemed about right!] with some tomato sauce two nights ago. It tasted great. It was enjoyable, but I decided I didn't want to eat it—but I did taste it!
Does what you eat change over the holidays?
No change. The holidays are a terrific wonderful time, but your body doesn't know that it's a holiday or your anniversary or any other day. Your cells don't take days off. Keeping that in mind, you really want to pay strict attention to what you do because the years go by, and for all those holidays that you take, there are consequences.
My belief is that that's the best thing for my body and certainly my brain. Especially in light of the risk I have for Alzheimer's disease, in that my father died from that condition. It's a choice that I make. Would I like to eat the pumpkin pie with the whipped cream? Of course I would. Who wouldn't? We all like sweets. But we can make the more human decision to do what's best for us. I care about tomorrow in terms of my own health, and I certainly care about tomorrow in terms of your health and the health of all your readers.