New Study Finds Intermittent Fasting Could Help You Live Longer
mindbodygreen Editorial Assistant
By Sarah Regan
mindbodygreen Editorial Assistant
Sarah Regan is a writer, registered yoga instructor, and Editorial Assistant at mindbodygreen. She received her bachelor's in broadcasting and mass communication from SUNY Oswego, and lives in Brooklyn, New York.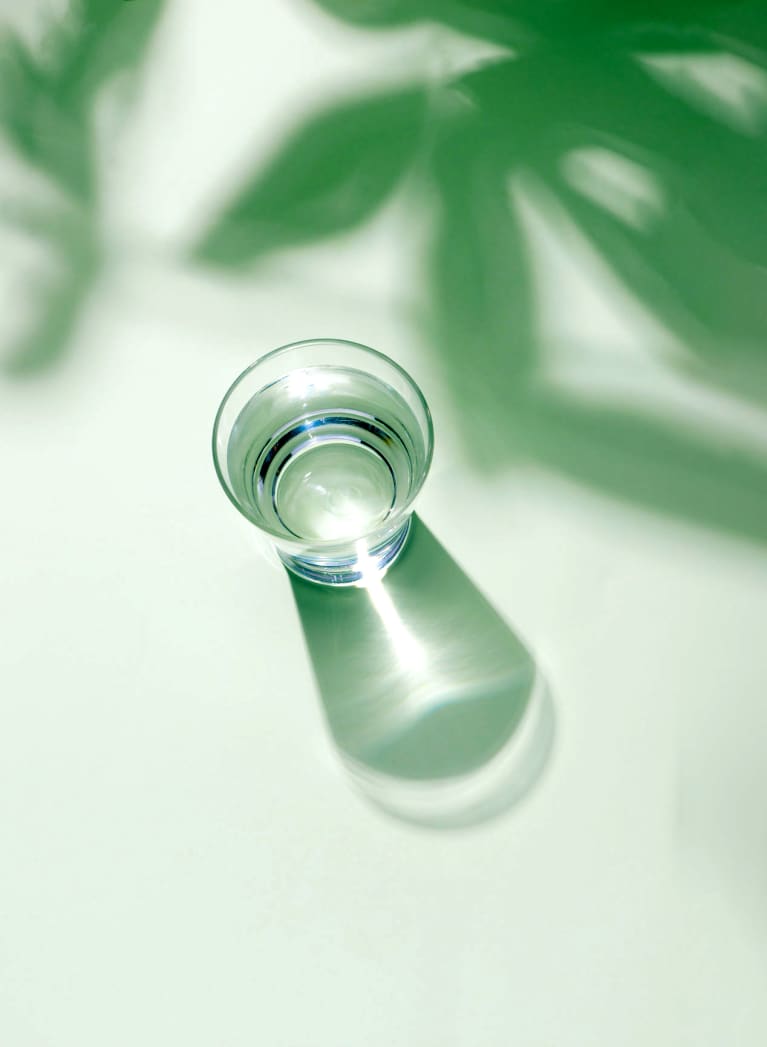 November 26, 2019 — 18:32 PM
Of all the health trends, fad diets, and lifestyle changes cited for their benefits, there's one in particular that seems to consistently come out on top: intermittent fasting.
In fact, from reducing inflammation to increasing cognitive function, we're beginning to wonder if there's anything intermittent fasting can't do.
And according to a new study, longevity may be yet another positive side effect of IF, with findings suggesting cardiac catheterization patients who fasted on a regular basis had a better survival rate than the patients who didn't.
What the researchers found
The study by the Intermountain Healthcare Heart Institute in Salt Lake City looked at the lifestyles of 2,001 patients undergoing cardiac catheterizations over the course of two years (including whether they fasted), then followed up with the patients four and a half years later.
Fasting, they found, was linked to greater survival rates and fewer heart failure diagnoses in patients compared to patients who did not fast.
Additionally, findings suggest consistent, long-term fasting could improve the body's ability to function in a fasted state.
Benjamin Horne, Ph.D., principal investigator of the study, and director of cardiovascular and genetic epidemiology at the Intermountain Healthcare Heart Institute says, "this study suggests that routine fasting at a low frequency over two thirds of the lifespan is activating the same biological mechanisms that fasting diets are proposed to rapidly activate."
That's because, according to the study, it takes about 12 hours for the body to go into fast-mode. But the more your body gets used to fasting, the quicker it will go into a fasted state.
With so many different IF methods, these findings offer another promising reason for people to enact a relatively easy change that could reap impressive results.
Additional research from Horne and the Intermountain team suggests intermittent fasting can also help alleviate symptoms of diabetes and coronary artery disease. So this study is yet another example of "how we're finding that regularly fasting can lead to better health outcomes and longer lives," according to Horne.
It also opens up more questions about how exactly intermittent fasting works to benefit the body. The researchers note fasting can affect hemoglobin levels, red blood cell count, human growth hormone, sodium and bicarbonate levels, and active ketosis and autophagy, which could all be factors that make IF that much more impactful.
What's next for the research
Now, researchers want to look deeper into some of this study's findings; namely, how the body adapts to fasting over an extended period of time.
This study suggests routine fasting trains the body to enter a fasted state in a shorter amount of time. So, say you were fasting for many, many years; in theory, your fast between dinner and breakfast would become more and more beneficial to the body over time.
Or at least that's what researchers are theorizing and want to confirm.
At least one thing is certain though, intermittent fasting offers a myriad of benefits, and longevity may very well be one of them.