Microplastics Are Officially Everywhere — Here's What You Can Do About It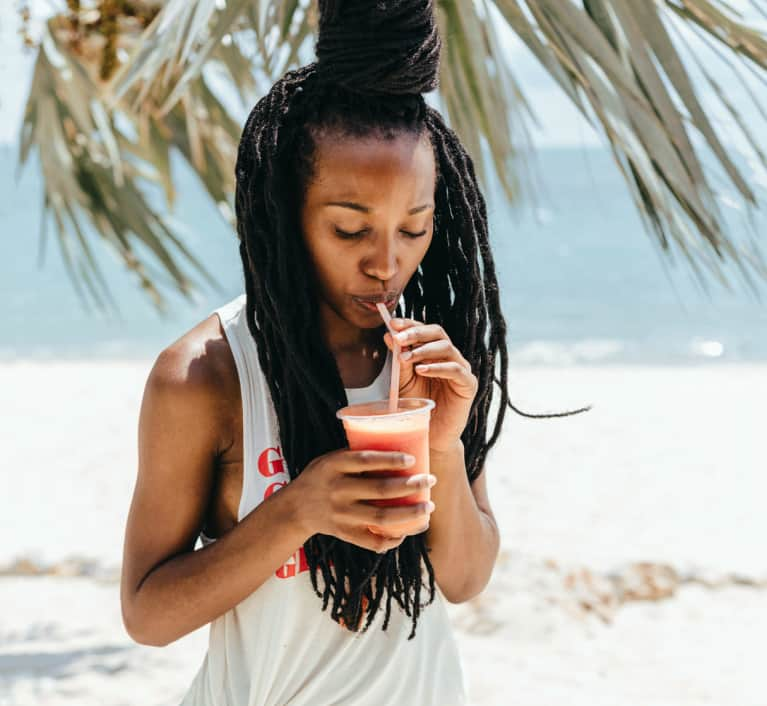 September 20, 2018 — 9:00 AM
Bad news time: These days, over 400 million tons of plastic are produced globally each year, and around one-third of all plastic waste ends up in soils or freshwaters. While plastic takes thousands of years to break down, it degrades into smaller and smaller pieces over time known as microplastics.
As microplastics become more and more prevalent in our environment, they're weaseling their way into things we come into contact with every day: Bottled drinking water, table salt, and honey are a few that have made headlines lately. Not to mention, up to 73 percent of fish in certain ecosystems have been shown to have microplastics in their stomachs.
And new research finds that just like fish are ingesting the microplastics in our oceans, mosquitoes are devouring the stuff too. Why should we care? Well, according to the study in Biology Letters, when a mosquito larva eats microplastic, it stays in the insect's body until adulthood, meaning if another animal eats the insect, the plastic is then transferred to their system.
"We thought if mosquitoes eat plastics, does that mean that the plastics are leaving the water and polluting a new environment?" Amanda Callaghan, Pd.D., the study's author, told the Independent of the question guiding her team's research.
The answer is likely yes, and they found that the microplastics that mosquitoes retain likely travel up the food chain to creatures like spiders and bats. While more research still needs to be done on the life cycle of plastic in the wild, this is yet another reminder that we need to majorly reduce our reliance on the stuff. "This is just a proof of concept, but we know those plastics are in the environment in very large numbers," Callaghan says.
Ready to get started? Avoid unnecessary plastic at the grocery store, learn the ins and outs of recycling, and never, ever throw your contact lenses down the drain.