I'm A Holistic Dermatologist & This Is The Skin Supplement I Love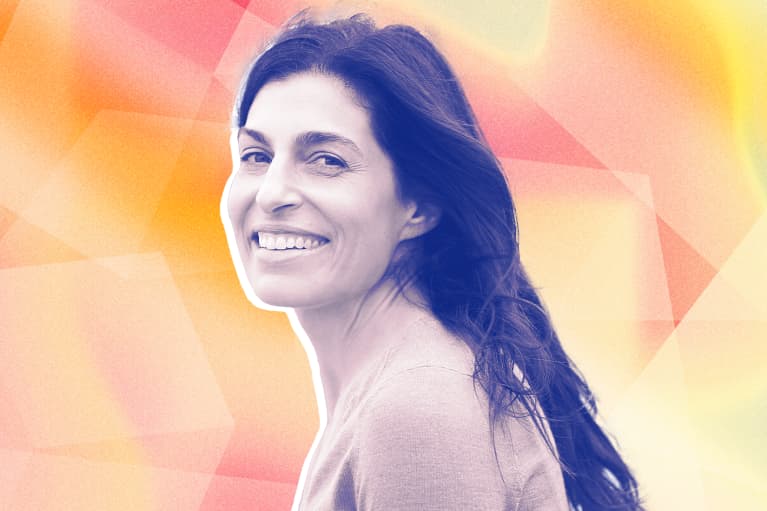 As a holistic dermatologist, first and foremost, I believe that skin care starts from the inside out. Therefore, I'm a big believer in supplements. Sure, it'd be great if we could get all the nutrients we need from our diet, but, unfortunately, we can't, and it's unrealistic to expect us to.
That's why I rely on supplements for myself and often recommend them to others. Because I want to stay on top of the latest products and research, I'm always trying new options with new ingredients—testing on myself first to see what works, what doesn't, and how I can best pair ingredients together.
As part of my supplement routine for this summer, I started mindbodygreen's nr+. I added it because I was familiar with nicotinamide riboside (NR), as well as its additional ingredients like phytoceramides, astaxanthin, and rhodiola.
My review of mindbodygreen's nr+.
First off, I have noticed my skin is brighter and more radiant: A smart skin care supplement can truly enhance the appearance of your skin.*
But specifically why it's so important for me in the summertime is how the supplement helps skin manage UV exposure and photodamage.* As a dermatologist, I am passionate about protecting skin from a whole host of conditions and skin concerns that come with unprotected and prolonged UV damage. Not to mention protecting your skin from excessive exposure is one of the easiest ways to help your skin continue to glow as you age.*
NR has impressive properties for cellular rejuvenation.* NR is a form of vitamin B3, and B3 has proved to have beneficial effects in UV-related skin diseases as well as acne, rosacea, and atopic dermatitis.* UV rays can suppress the immune system and damage DNA when they hit the skin.* Skin conditions and premature aging develop when DNA damage exceeds our skin's ability to repair it.* This is where NR comes in because it helps recharge the skin's energy supplies when they are depleted from making these repairs and not only supports the immune system's ability to repair DNA but also manages UV-induced immunosuppression.*
But what's extra special about this is it has additional ingredients, unlike other NR products on the market.
Take astaxanthin: which is an amazing ingredient, especially when it comes to combating oxidative stress, inhibiting inflammatory mediators and fighting free radicals caused by UV's damaging rays.* Considered to be the most potent carotenoid, it really packs a punch being 100 times more powerful than vitamin E, 800 times more powerful than CoQ10 and 6,000 times more powerful than vitamin C in its abilities to fight free radicals.*
Adaptogens also play a role in this protection, as they manage oxidative stress as well.* We know that oxidative stress triggers premature aging and inflammation in the body—and we also know that UV damage can set off oxidative stress in the body as UV rays trigger free radicals. Finally, by replenishing the skin's natural lipids, phytoceramides boost skin hydration and elasticity which can help maintain the skin barrier and that youthful glow.*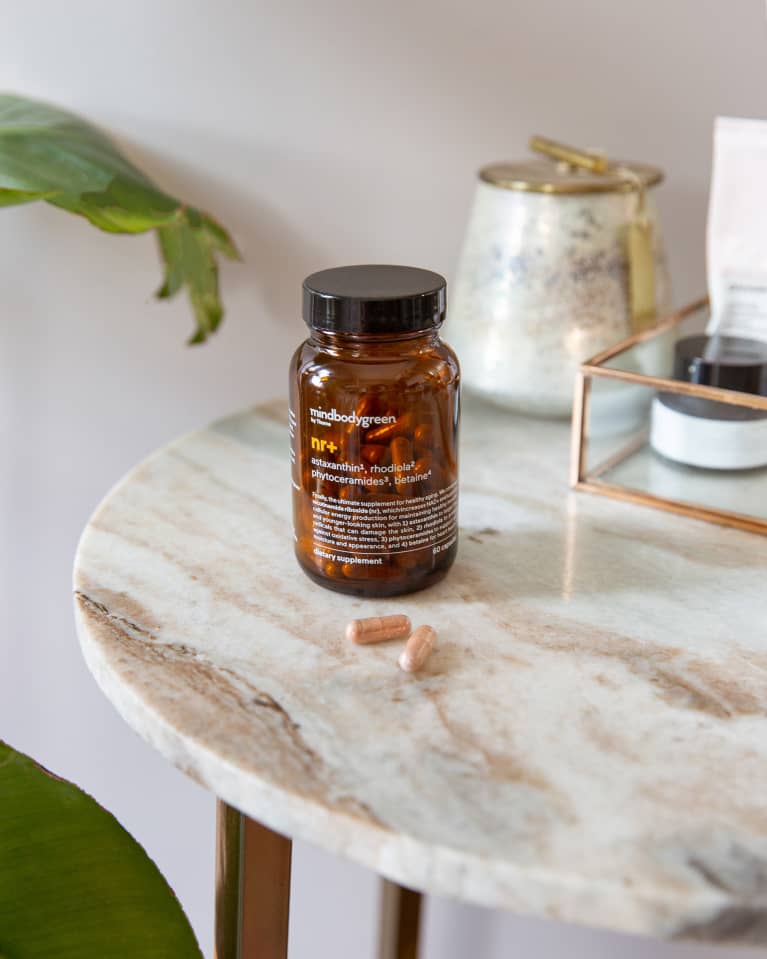 The first month showed me that this has real promise for skin care—as I already feel more vibrancy back in my skin. It doesn't hurt that it's an easy supplement anyone can take, and feel good about it. While I'll be testing this for the next few months to come, I especially appreciate that I'm taking it during the summer months: I can feel good I'm taking care of my skin and helping manage sun damage from the inside out (while also using SPF, too, of course!).